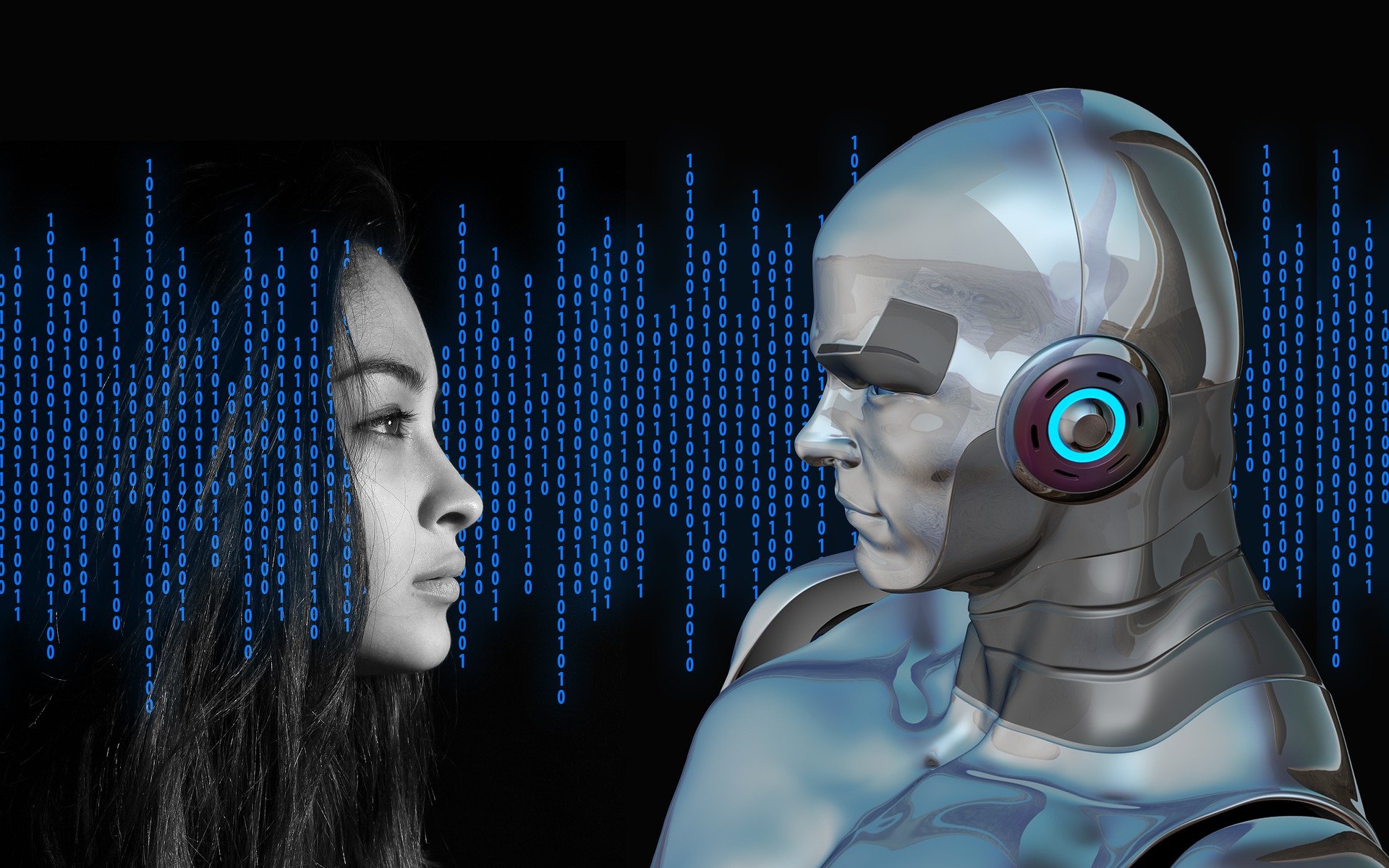 Pre-reading questions:
I will read each question. Then, please answer them.
講師がそれぞれの質問を読むので答えましょう。
Do you like robots?
Are you familiar with artificial intelligence?
Vocabulary:
I will read the words, meanings, and sample sentences. Then, repeat after me.
単語、意味、例文を読みます。講師に続いて音読しましょう。
give /GIV/

[verb] – to offer something to someone, or to provide someone with something
Please give me some juice.

expert /EK-spurt/

[noun] – a person with a high level of knowledge or skill relating to a particular subject or activity
We need to bring in an expert to deal with this problem.

people /PEE-puhl/

[noun] – men, women, and children
The people are kind.

only /OHN-lee/

[adjective] – used to show that there is a single one or very few of something, or that there are no others
I was the only person on the train.

should /SHOOD/

[modal verb] – used to say or ask what is the correct or best thing to do
He said that I should see a doctor.
Article reading:
Please read the whole article. Then, I will check your pronunciation and intonation.
記事を音読しましょう。講師はあなたの発音とイントネーションを確認します。
The UK's Intellectual Property Office (IPO) will not patent artificial intelligence (AI)-based inventions. The mentioned legal privilege gives an invention's creator ownership. Many experts doubt that AI can come up with new ideas on its own. That is why people can file the said legal claim on AI-assisted innovations, the government said, despite "misperceptions." The Court of Appeal decided against Stephen Thaler, who claimed his Dabus AI system made food containers and flashing lights. Two judges sided with the IPO, which told him to list a real originator. Lady Justice Laing pronounced that only people have rights, not machines. Patents are legal benefits that can only be granted to individuals. The IPO said that it will "need to understand how our IP system should protect AI-devised inventions in the future." The organization also showed that it will advance international discourse to keep the UK ahead. In a case brought by Mr. Thaler in 2021, an Australian court said that AI structures could be patent innovators. 
True or False:
Read the sentences and identify if they are true or false based on the article.
文章を読んで、記事に基づいて正誤を答えましょう。
Experts trust AI's ability to generate new ideas.
Stephen Thaler claimed his Dabus AI made food containers and flashing lights.
UK's IPO will patent AI-based inventions.
Justice Laing said only people, not machines, have rights.
Patents are legal advantages that can be granted only to robots.
Fill in the blanks:
Choose the correct word from the table then fill in the blanks.
適切な言葉を選んで空欄を埋めましょう。
| | | | | |
| --- | --- | --- | --- | --- |
| give | expert | people | only | should |
Sasuke was the _______ one who came to the battlefield. He is definitely a one-of-a-kind person.
We should not judge _______ by how they look. Individuals deserve to be loved.
I have a nice present to _______ you. You will surely love it.
You _______ stop eating fast food. It is bad for your health.
His father was no doubt an _______, while Dean's ability was somewhere in between.
Listening: