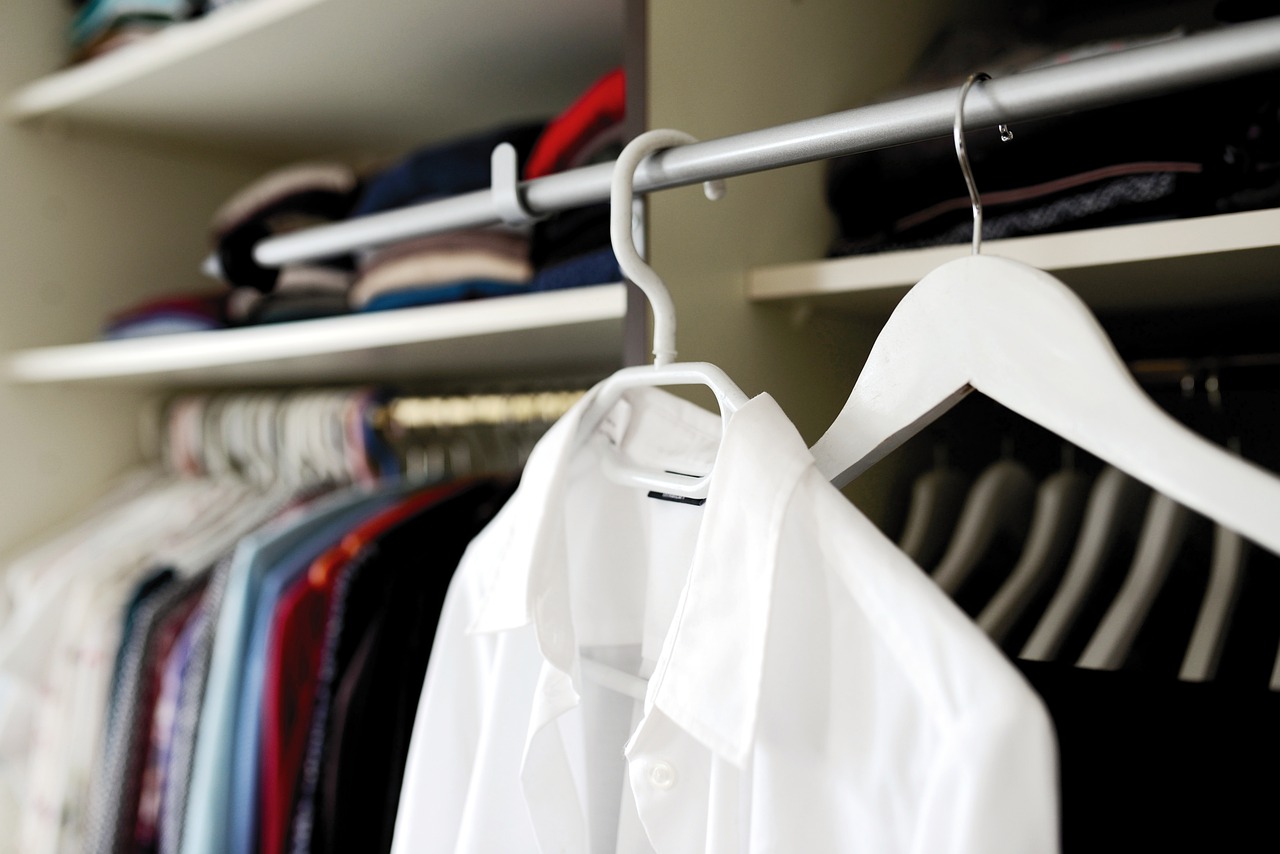 Pre-reading questions:
I will read each question. Then, please answer them.
What factors contribute to the lifespan of a garment?
What are some common reasons why people discard or dispose of clothing?
Vocabulary:
I will read the words, meanings, and sample sentences. Then, repeat after me.
straightforward /streyt-FAWR-werd/

[adjective] – easy to understand; clear
The teacher explained the math problem in a straightforward way, making it easy for the students to understand.

investment /in-VEST-muhnt/

[noun] – the act of putting money, effort, time, etc. into something to make a profit or get an advantage, or the money, effort, time, etc. used to do this
Samantha decided to save some money from her allowance each week to buy a new bike, as she understood that it would be a good investment for her future.

laundry /LAWN-dree/

[noun] – the dirty clothes and sheets that need to be, are being, or have been washed
Every Saturday, Maria helps her mother with the laundry by sorting the clothes into different piles and putting them in the washing machine.

preserve /pri-ZURV/

[verb] – to keep something as it is, especially in order to prevent it from decaying or being damaged or destroyed
My grandmother uses special techniques to preserve fruits and vegetables from her garden so that they can be enjoyed even during the winter months.

delicate /DEL-i-kit/

[adjective] – needing careful treatment, especially because easily damaged
Be careful when handling the delicate glass vase; it can easily break if you're not gentle with it.
Article reading:
Please read the whole article. Then, I will check your pronunciation and intonation.
Learn effective techniques to increase the durability of your clothing using
straightforward
approaches that promote sustainable fashion decisions, leading to financial savings and waste reduction.
Choose quality fabrics: opt for garments made from high-quality materials like cotton, linen, wool, and silk. They last longer and are worth the
investment
.
Do proper washing techniques: follow care labels, sort laundry by color and fabric type, use mild detergents and cold water, and air dry or use low heat to preserve the garments.
Store with care: avoid overcrowding, use padded hangers for delicate items, fold knits and sweaters, consider garment bags to protect against dust and insects, and store in a cool, dry place away from sunlight.
Repair and mend: learn basic sewing skills to fix small damages like loose buttons or tears. It saves money and promotes sustainability.
Rotate and rest: give your clothes a break by rotating your wardrobe, reducing strain on the fabric. Avoid excessive washing of clothes that aren't visibly dirty.
Transform your wardrobe and save the planet by adopting these game-changing practices. Invest in quality, master the art of washing, store with care, embrace repair, and practice rotation. Let's embark on a sustainable fashion journey where our clothes shine and last forever.
Comprehension questions
I will read each question. Then, please answer them based on the article.
What are some materials that are recommended for durable clothing?
Why is it important to follow care labels when washing clothes?
How can you preserve your garments while drying them?
What are some tips for storing clothes to increase their durability?
Why is learning basic sewing skills beneficial for sustainable fashion?
Discussion questions
I will read each question. Then, please answer them.
Can you share a time when you followed the care instructions on a clothing label? What were the specific instructions, and did you notice any positive effects on the garment's longevity?
Can you recall a time when you repaired or mended a piece of clothing yourself? What kind of damage did you fix, and how did this experience promote sustainability for you?
Do you agree that investing in quality fabrics such as cotton, linen, wool, and silk is a worthwhile strategy for extending the lifespan of your clothes?
In your opinion, why do you think some people prioritize quantity over quality when it comes to buying clothes? How does this mindset impact sustainability and the lifespan of their garments?
The concept of "fast fashion" and the constant need for new clothing trends have become prevalent in society. How can we raise awareness and shift people's mindset towards valuing long-lasting, quality garments instead? Share your ideas on promoting a more sustainable fashion culture.
Listening: