Pre-reading questions:
I will read each question. Then, please answer them.
What time do you usually wake up in the morning?
Which do you prefer, sunny-side-up, scrambled, or boiled egg?
Vocabulary:
I will read the words, meanings, and sample sentences. Then, repeat after me.
pantry /PAN-tree/

[noun] – a small room or large cupboard in a house where food is kept
Dani spent 2 hours organizing the pantry.

typically /TIP-i-klee/

[adverb] – used when you are giving an average or usual example of a particular thing
Tickets for these festivals will typically cost around forty dollars.

root /root/

[noun] – origins
Today, we learned about the roots of French language.

customize /KUHS-tuh-mahyz/

[verb] – to make or change something according to the buyer's or user's needs
There are various ways you can customize a Starbucks drink.

brew /broo/

[verb] – If you brew tea or coffee, you add boiling water to it to make a hot drink, and if it brews, it gradually develops flavour in the container in which it was made
Kim brewed Ceylon tea this morning.
Article reading:
Please read the whole article. Then, I will check your pronunciation and intonation.
The crowing of roosters means the start of the day in the Philippines. Filipinos rise and prepare breakfast, which they consider a power meal. Let's discover some of these energizing morning options.
Sinangag at itlog (silog)
©adobe stock via CNN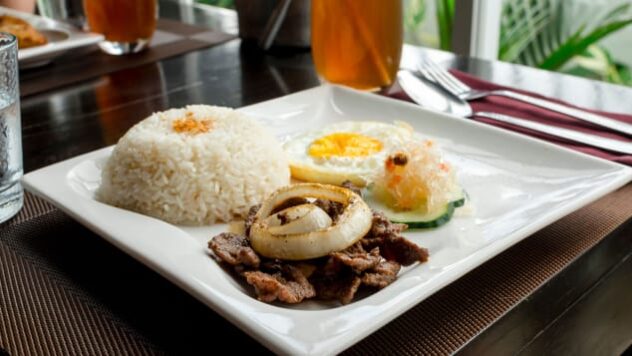 Filled with bits of crisp fried garlic, sinangag is a simple dish made with ingredients that you can easily find in your pantry–garlic, salt, pepper, oil, and rice. It is typically served with sunny-side-up eggs (itlog), so it's referred to as sinangag at itlog, which is then shortened to silog. Its name changes, depending on the type of meat or fish used — for example, if corned beef is used then the dish is called cornsilog. From Spam to chicken, there are many options for silogs.
Kakanin

©adobe stock via CNN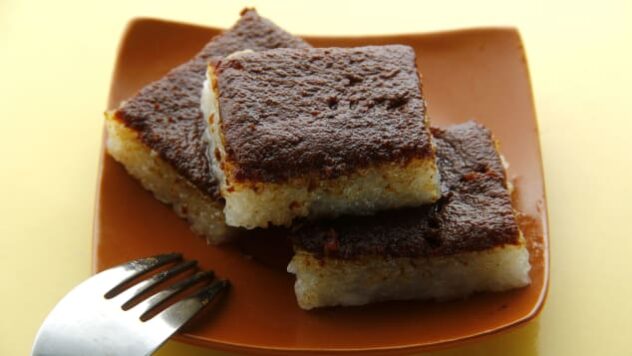 There are various types of kakanin (sticky rice cakes). These sweets are made with glutinous rice and milk and are usually wrapped in banana leaves.
Pandesal

©adobe stock via CNN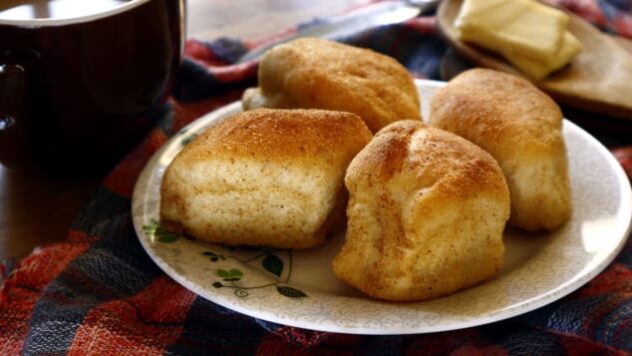 The bread that Filipinos love, pandesal can be bought in many bakeries. It can be stuffed with cheese or jam, but they are good just on their own.
Barako
Barako coffee traces its roots way back to the 1800s. With its strong taste, it is the perfect morning pick-me-up.
Start your day with a Filipino-style breakfast. You can customize your own silog or pair pandesal or kakanin with a cup of freshly brewed Barako.
Comprehension questions
I will read each question. Then, please answer them based on the article.
What are the ingredients of sinangag?
How does a silog's name change?
What is a kakanin?
What can be stuffed in pandesal?
What makes Barako a perfect morning pick-me-up?
Discussion questions
I will read each question. Then, please answer them.
Compare the typical breakfast in your country to the Filipino breakfast. What are some differences and similarities?
Which among the foods in the list would you like to try? Why?
If you were to open a cafe/restaurant, what would be included in its breakfast menu? How much would each item cost?
Should people eat rice for breakfast?
In your opinion, is breakfast the most important meal of the day? Please explain your answer.
Listening: