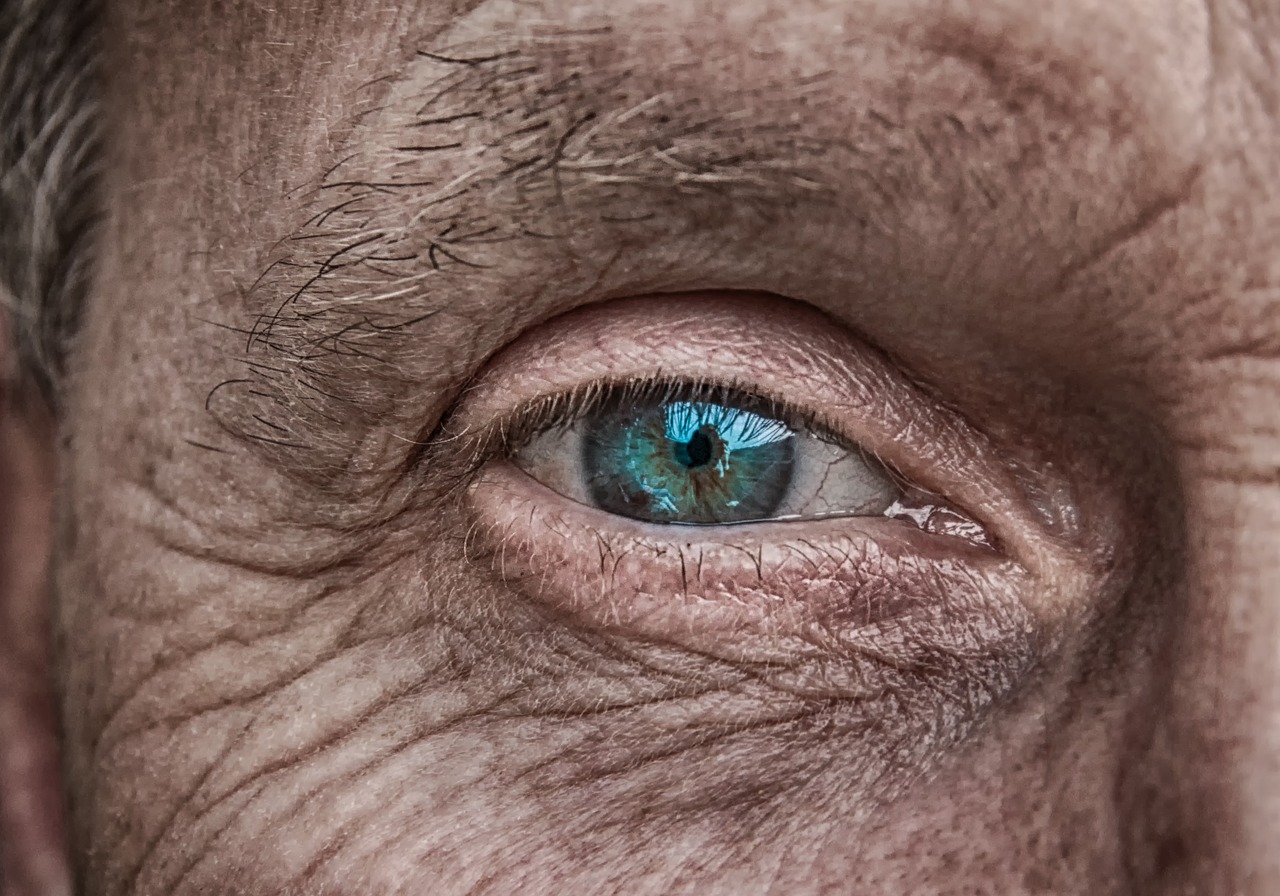 Vocabulary:
I will read the words, meanings, and sample sentences. Then, repeat after me.
blindness /BLAHYND-nis /

[noun] – the condition of being unable to see
Vitamin A deficiency can result in blindness.

nerve /nurv/

[noun] – a group of long, thin fibers (= structures like threads) that carry information or instructions between the brain and other parts of the body
The repair of injured nerves is a complicated procedure.

productivity /proh-duhk-TIV-i-tee/

[noun] – the rate at which a country, company, etc. produces goods or services, usually judged in relation to the number of people and the time necessary to produce them
According to studies, productivity rises when the working atmosphere is pleasant.

usage /YOO-sij/

[noun] – the use of something, the way in which it is used, or how much it has been used
The study tracks credit card usage over the last 12 years.

advancement /ad-VANS-muhnt/

[noun] – the development or improvement of something
She was only concerned with her professional advancement.
Article reading:
Please read the whole article. Then, I will check your pronunciation and intonation.
Once upon a time, there were some unique Australian sheep with exceptionally sharp eyesight. For three months last year, the small group had bionic, artificial eyes surgically implanted behind their retinas. These sheep were part of a medical experiment that aims to restore sight to persons suffering from certain types of blindness.
The purpose of the sheep test was to see if the device in question, the Phoenix 99, caused any physical reactions in the animals; the bionic eye was said to be well tolerated by the animals. As a result, an application has been submitted to begin human patient testing. A team of researchers from the University of Sydney and the University of New South Wales is working on the project. The Phoenix 99 operates by stimulating a user's retina and is wirelessly linked to a small camera attached to a pair of spectacles. The retina is a layer of light-sensitive cells in the back of the eye that turns light into electrical signals, which are then transferred to the brain via the optic nerve and processed into what we see.
According to the World Health Organization, at least 2.2 billion individuals worldwide have some sort of vision impairment, ranging from mild to severe blindness. The WHO claims that the cost of lost productivity to the world economy is more than $25 billion (£19 billion) per year. The usage of bionic eye systems to treat blindness is still in its early stages, but with rapid technical advancements, one analysis estimates that the business will be worth $426 million by 2028.
Discussion Questions:
I will read each question. Then, please answer them.
How healthy are your eyes? Could you please tell me more about it?
How do you keep your eyes healthy? Please elaborate on your answer.
If you were blind, would you purchase this bionic eye technology? Why or why not?
Do you support this bionic eye technology?
What can you say about the scientists who work on this kind of technology? Please elaborate on your answer.
Summarization
Please summarize the whole article using your own words and expressions. You will have one minute to prepare before you answer.
Describe:
Please explain the definition of each word listed below based on your understanding. You can provide example sentences if needed.
sharp
bionic
experiment
process
impairment
Listening: