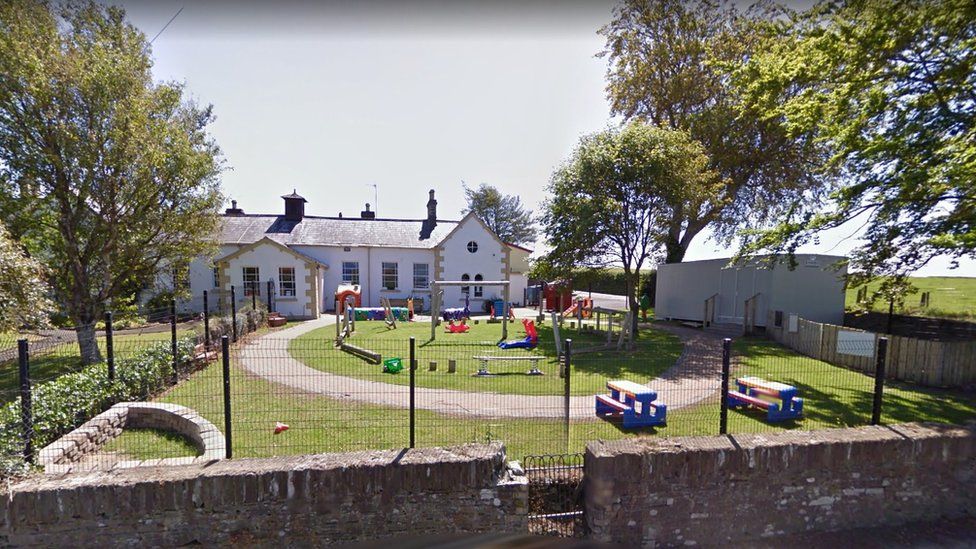 ©Google via BBC
Pre-reading questions:
I will read each question. Then, please answer them.
What can you say about your primary school?
Which do you prefer, a large or small class? Why?
Vocabulary:
I will read the words, meanings, and sample sentences. Then, repeat after me.
rural /ROOR-uhl/

[adjective] – in, of, or like the countryside
Poverty still exists in some rural areas.

case /keys/

[noun] – a particular situation or example of something
Public transport is not a good option in this case.

agreement /uh-GREE-muhnt/

[noun] – a decision or arrangement, often formal and written, between two or more groups or people
Two schools have reached an agreement to share materials.

expand /ik-SPAND/

[verb] – to increase in size, number, or importance, or to make something increase in this way
The start-up has gained enough profit to expand its business.

oppose /uh-POHZ/

[verb] – to disagree with something, often by speaking or fighting against it
The faculty members are opposed to the changes in policies.
Article reading:
Please read the whole article. Then, I will check your pronunciation and intonation.
The Education Authority (EA) has set a date for Balloughry Primary School in Northern Ireland, which serves some Donegal students, to close in August 2023. Students might instead attend primary schools in Derry city, where they would have better educational and extracurricular options. According to the EA, the school has only 44 students and three teachers, well below the 105 students required by the Department of Education for a rural primary school. However, a consultation must be held before making such a decision like in the Ballougry Primary School's case, which is over 150 years old. Moreover, it has a shared education agreement with two other Irish schools.
The EA is in charge of defining Northern Ireland's educational future. This could involve expanding a school by adding more classrooms or closing a school that is no longer sustainable. Meabh Owens' daughter is a student at the school where she herself attended as a student. A news report says she intends to oppose the plan. Owens said: "As parents, we want the best for our children. Having an integrated education in 2022 is really important." A future education minister will decide whether to keep or close the school. A final decision is expected in January 2023.
Comprehension questions
I will read each question. Then, please answer them based on the article.
What school in Northern Ireland is expected to close in August 2023?
How many students and teachers does the school have?
According to the Department of Education, what is the minimum required number of students for a rural primary school?
Who is in charge of determining the future of Northern Ireland's education?
Who is opposed to the plan of closing the school?
Discussion questions
I will read each question. Then, please answer them.
Please share your most memorable experience in primary school.
Did you dislike the first day of school as a child? Please tell me more about it.
If you were an education minister, would you decide to close Balloughry Primary School? Why or why not?
Is it necessary for a school to have a required minimum number of students?
For you, what is the most important thing a primary school should teach children?
Listening: