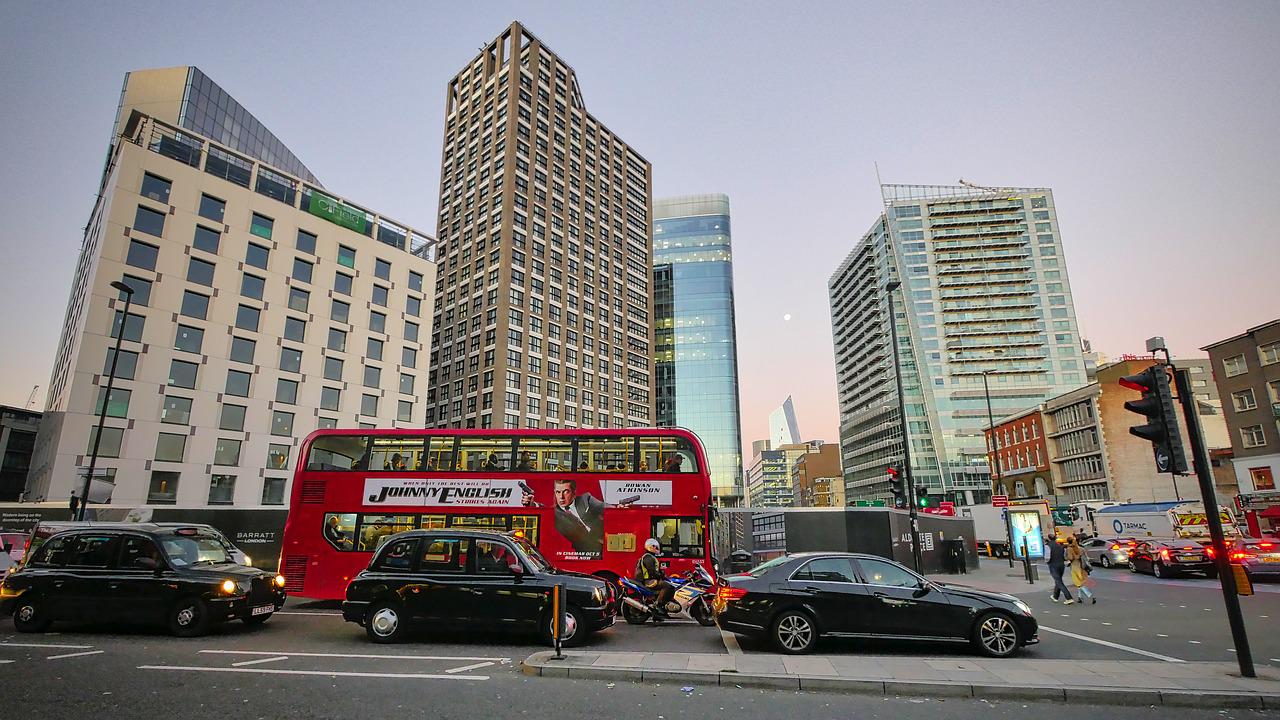 Vocabulary:
I will read the words, meanings, and sample sentences. Then, repeat after me.
fleet /fleet /

[noun] – a number of buses, aircraft, etc. under the control of one person or organization
John owns a fleet of taxis.

environmentalist /en-vahy-ruhn-MEN-tl-ist/

[noun] – a person who is interested in or studies the environment and who tries to protect it from being damaged by human activities
The quality of our lakes and rivers is being improved by environmentalists.

renewable /ri-NOO-wuh-bl/

[adjective] – Renewable substances can be used and easily replaced
Renewable energy will become progressively more important as time goes on.

dismiss /dis-MIS/

[verb] – when a judge dismisses a court case, he or she formally stops the trial, often because there is not enough proof that someone is guilty
The defense attorney requested the charge against his client be dismissed.

transportation /trans-per-TEY-shuhn/

[noun] – a vehicle or system of vehicles, such as buses, trains, etc. for getting from one place to another
Bicycles are a low-cost and effective mode of transportation.
Article reading:
Please read the whole article. Then, I will check your pronunciation and intonation.
The oil and gas major BP has been named as Aberdeen's commercial partner for its hydrogen ambitions. Hundreds of jobs might be produced in the next ten years if the city becomes a significant hydrogen hub, according to estimates. The cooperation with BP has now been accepted by Aberdeen Municipal Council's city growth and resources committee. The Granite City already has a fleet of hydrogen-powered double-decker buses. Although BP is a big role in the fossil fuel business and has been chastised by environmentalists, the company insists on investing in renewables.
Greenpeace's appeal against the UK government over a North Sea oil field permission was dismissed in October. BP was granted permission to drill the Vorlich site off the coast of Aberdeen in 2018. The Aberdeen Hydrogen Hub will contain a solar power facility coupled with a green hydrogen production and refueling facility, according to the plan. Green hydrogen is created using renewable energy sources rather than methods that emit greenhouse gases. Aberdeen City Council leader Jenny Laing said the announcement was significant because it supported the city's Net Zero Vision and prepared the path for Aberdeen to become a world leader in the production of hydrogen-based green fuel and energy. BP's UK national leader and senior vice president for Europe, Louise Kingham, said the business was committed to providing integrated energy solutions like the hydrogen hub. Heavy industries and heavy transportation, such as trucks, buses, and rail, are the most likely applications for hydrogen, at least initially.
Discussion Questions:
I will read each question. Then, please answer them.
What companies in your country have collaborated for a good cause? Could you tell me something about them?
Do you have double-decker buses in your country? Could you tell me more about them?
If you owned BP, would you also collaborate on Aberdeen's hydrogen ambitions? Why?
Do you support Aberdeen's hydrogen ambitions?
What do you think of the partnership mentioned in the article? Please elaborate on your answer.
Summarization
Please summarize the whole article using your own words and expressions. You will have one minute to prepare before you answer.
Describe:
Please explain the definition of each word listed below based on your understanding. You can provide example sentences if needed.
commercial
ambition
cooperation
insist
commit
Listening: