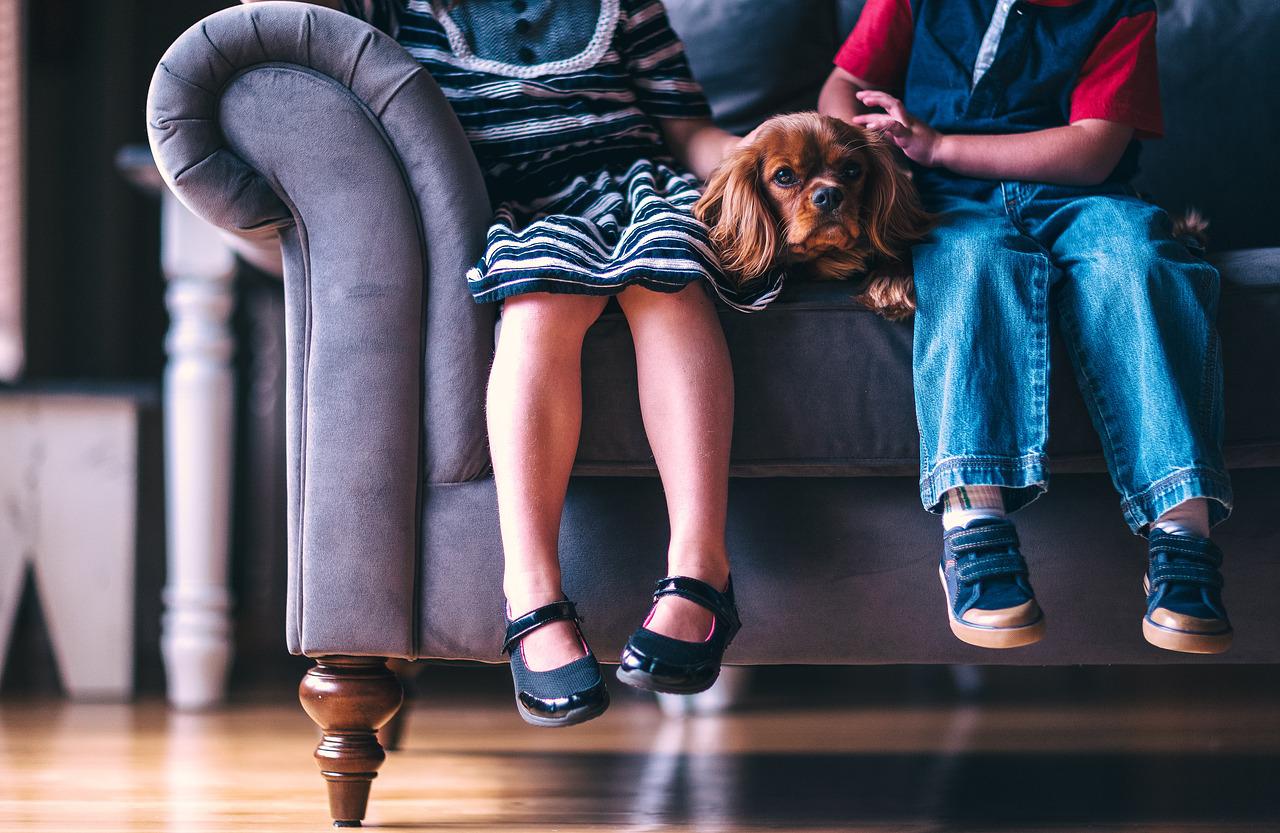 Vocabulary:
I will read the words, meanings, and sample sentences. Then, repeat after me.
aid /eyd/

[verb] – to help
He excuses his intake of alcohol by claiming that it aids digestion.

empathy /EM-puh-thee/

[noun] – the ability to share someone else's feelings or experiences by imagining what it would be like to be in that person's situation
She had great empathy for people.

perspective /per-SPEK-tiv/

[noun] – a particular way of considering something
He writes from a man's perspective.

supportive /suh-PAWR-tiv/

[adjective] – showing agreement and giving encouragement
We are totally supportive of this idea.

run around /ruhn uh-ROUND/

[phrasal verb] – to be very busy doing a lot of different things
I'm tired because I've been running around all morning.
Article reading:
Please read the whole article. Then, I will check your pronunciation and intonation.
Children seem fascinated by animals. The characters in picture books provide children with a more realistic view of the animal world and a meaningful relationship that has an impact on them in a variety of ways. Understanding that relationship may aid parents in making the best pet choice for their child as well as provide them with a better understanding of the elements that contribute to a truly successful bond.
According to many parents, taking care of an animal may teach kids important lessons about empathy, responsibility, and caregiving. "It's really important, especially for young kids, to learn that someone's perspective might be different from their own," says Megan Mueller, associate professor of human-animal interaction at Tufts University, US. But beliefs regarding the positive effects of pets on kids go even further, implying that having pets can affect kids' social abilities, physical health, and even cognitive development and that having pets is linked to having more empathy. Pet ownership may enable the development of supportive relationships and help families and children with autism symptoms feel less stressed.
As per John Bradshaw, a former reader in companion animal behavior at the University of Bristol in the UK and the author of several books on cats and dogs, a child's bond with their pet could give them a much-needed connection to nature. He added that a genuine, living, breathing, slightly messy animal that runs around the house is a fantastic way to encourage these connections.
Discussion Questions:
I will read each question. Then, please answer them.
Did you have any pets when you were growing up? If so, what was it like? If not, how would it feel to have one?
 Would you like to have a playful pet? Why or why not?
If you were to have a pet, what would it be? Why?
Do you agree with John Bradshaw's statement?
What do you think of having a lot of pets at home?
Summarization
Please summarize the whole article using your own words and expressions. You will have one minute to prepare before you answer.
Describe:
Please explain the definition of each word listed below based on your understanding. You can provide example sentences if needed.
fascinated
character
cognitive
symptom
former
Listening: