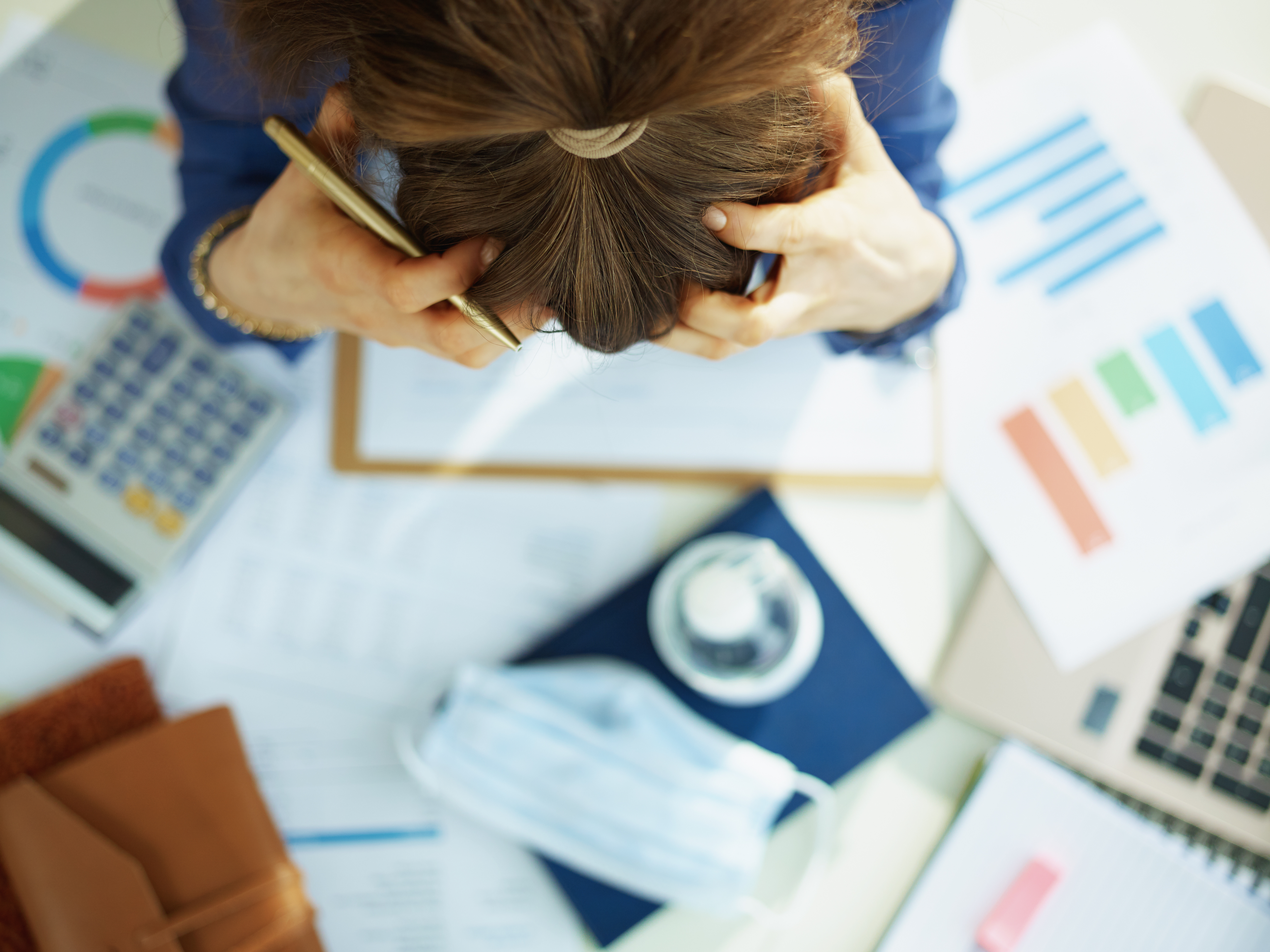 Pre-reading questions
I will read each question. Then, please answer them.
講師がそれぞれの質問を読むので答えましょう。
What stresses you out the most?
What do you do when you are stressed?
Vocabulary
I will read the words, meanings, and sample sentences. Then, repeat after me.
単語、意味、例文を読みます。講師に続いて音読しましょう。
stress /stres/

[noun] – great worry caused by a difficult situation, or something that causes this condition
Stress can cause headaches, mild pains, and trouble sleeping for some people.

interview /IN-ter-vyoo/

[noun] – a meeting in which someone answers questions about himself or herself for a newspaper article, television show, etc.
I will have an interview this Monday.

obvious /OB-vee-uhs/

[adjective] – easy to see, recognize, or understand
It was obvious that he was lying.

nonverbal /non-VUR-buhl/

[adjective] – not using words, or not relating to the use of words
The use of nonverbal messages is important in communication.

mistakenly /mi-STEY-kuhn-lee/

[adverb] – wrongly or by mistake
Most people mistakenly think I'm American.
Article reading
Please read the whole article. Then, I will check your pronunciation and intonation.
記事を音読しましょう。講師はあなたの発音とイントネーションを確認します。
There's no need to hide your stress. Recent studies say that showing signs of anxiety may improve the reaction you get from others.
People often touch their faces and hair, twist their mouths, lick their lips, and bite their nails when nervous. Jamie Whitehouse, a researcher at Nottingham Trent University, asked 133 participants to watch fake interviews that showed these behaviors. As expected, viewers were able to tell how anxious the interviewees were, and this may be because of those obvious movements. However, depending on the situation, people's reactions to our nonverbal signs may change. When we frown at work, coworkers may mistakenly assume we're angry without ever explaining the reason why we are stressed.
We can stop worrying about our anxiety if we learn to accept it. Others would respond positively if we did, which is more than we could have possibly imagined.
True or False
Read the sentences and identify if they are true or false based on the article.
文章を読んで、記事に基づいて正誤を答えましょう。
According to research, showing signs of stress may give us a positive reaction from others.
When nervous, people often close their eyes.
Whitehouse asked 143 participants to watch fake interviews.
People's reactions to our non-verbal signs may change depending on the situation.
If we learn to ignore stress, we can stop worrying about it.
Fill in the blanks
Choose the correct word from the table then fill in the blanks.
適切な言葉を選んで空欄を埋めましょう。
| | | | | |
| --- | --- | --- | --- | --- |
| stress | interview | obvious | nonverbal | mistakenly |
He passed the final _______. He may start work next week.
My mother's credit card was _______ charged twice.
It was _______ that they were unhappy with the result of the soccer game.
Body language is the most effective form of _______ communication.
Yoga is known to be effective against _______.
Listening