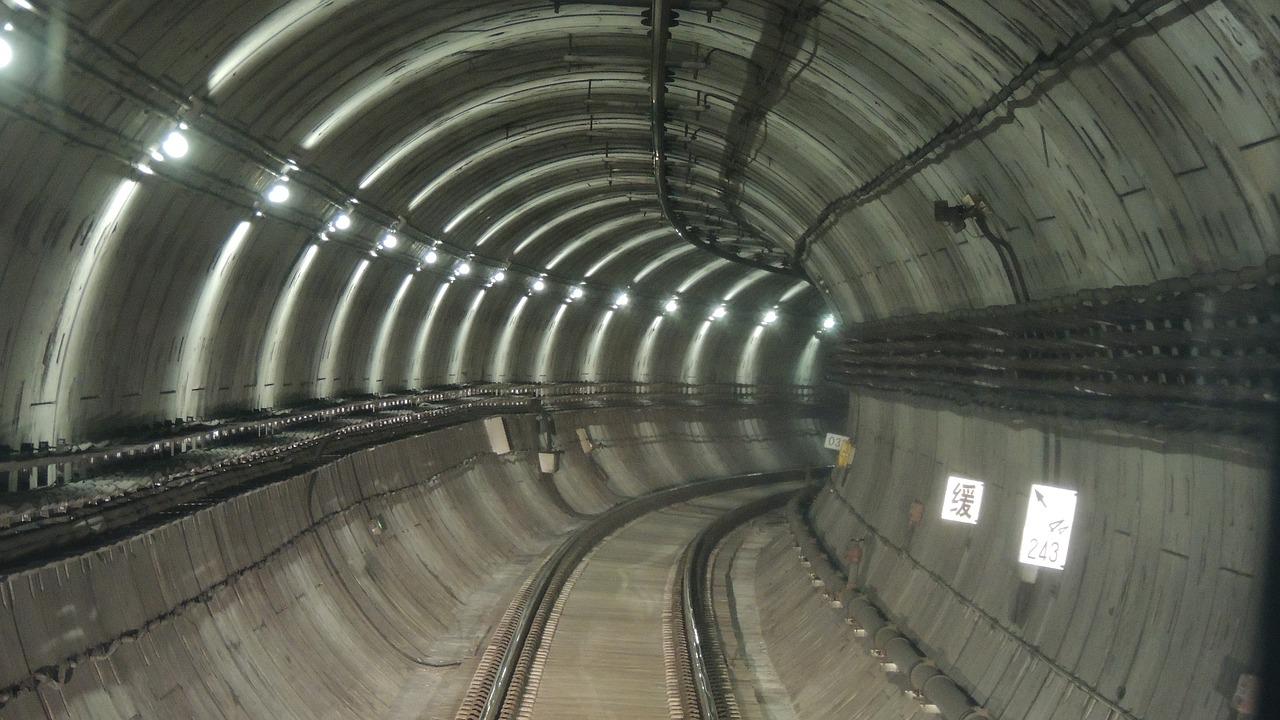 Pre-reading questions:
I will read each question. Then, please answer them.
What kind of transportation do you prefer? Why?
Why do you think underground roads are being built?
Vocabulary:
I will read the words, meanings, and sample sentences. Then, repeat after me.
construction /kuhn-STRUHK-shuhn/

[noun] – the work of building or making something, especially buildings, bridges, etc.
She is employed in the construction industry.

beneath /bih-NEETH/

[preposition] – in or to a lower position than someone or something, under someone or something
They went into the tomb beneath the church.

major /MEY-jer/

[adjective] – having great effect or influence
This is a major decision, so let's get it right.

progress /PROG-res/

[verb] – to improve or develop in skills, knowledge, etc.
I chose to pursue a master's degree because it is a good way to progress in my career.

era /EER-uh/

[noun] – a period of time of which particular events or stages of development are typical
We are living in the computer era.
Article reading:
Please read the whole article. Then, I will check your pronunciation and intonation.
In 1863, London opened the Metropolitan Railway, the world's first underground line, in an effort to reduce street traffic. Its roots can be traced back two decades to the construction of the world's first under-river tunnel beneath the Thames, which quickly became a popular pedestrian destination and a major tourist attraction.
The London Underground was originally made up of tracks dug slightly below the surface and then covered over. However, as technology progressed and trains switched from steam to electric power, the lines became deeper. The ground beneath Londoners' feet now hums with an extensive network of tube lines that quickly, efficiently, and invisibly ferry people around the city. Putting infrastructure underground has a lot of appeal, according to Bradley Garrett, a cultural geographer at University College Dublin and author of Subterranean London. He continues by stating that humans prefer things to run in the background. It gives the appearance of being seamless.
No one has proposed burying all of the world's roads, not even Musk. But what if we relocated them all below ground? Imagining the impact of this in an era of increasing urbanization, rising inequality, and climate change raises important questions about how our global transportation system is evolving and prompts us to consider where we really want it to go.
Comprehension questions
I will read each question. Then, please answer them based on the article.
When did London open the Metropolitan Railway?
According to the article, which became a popular pedestrian destination and a major tourist attraction?
What was the London Underground originally made up of?
Who is Bradley Garrett?
According to Garrett, what do humans prefer?
Discussion questions
I will read each question. Then, please answer them.
Could you tell me about the underground transportation in your country?
Based on your experience, what distinguishes underground transportation from regular transportation?
What kinds of transportation would you like to see run underground? Why or why not?
Do you agree that underground transportation reduces traffic?
What do you think of underground transportation? Please elaborate on your answer.
Listening: