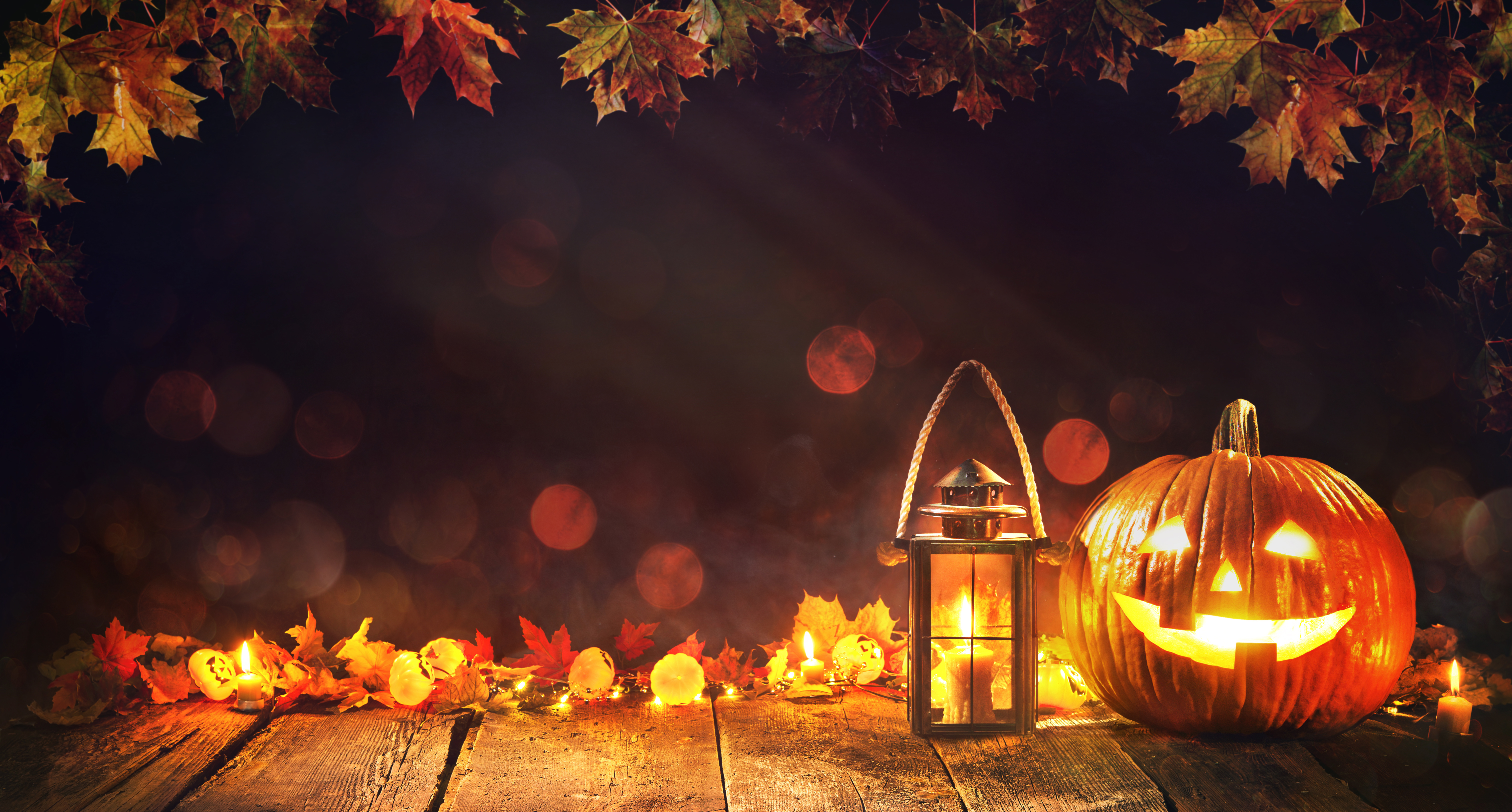 Pre-reading questions
I will read each question. Then, please answer them.
How do you feel about Halloween celebrations?
What has ever made you feel the most scared?
Vocabulary
I will read the words, meanings, and sample sentences. Then, repeat after me.
hallow /HAL-oh/

[noun] – a saint or holy person
People used to celebrate All Hallows' Eve before the name was changed.

eve /eev/

[noun] – the period or day before an important event
We will be here on Christmas Eve.

lurk /lurk/

[verb] – to stay around a place secretly, or to stay hidden, waiting to attack or appear
Why are you lurking in the hallway? You should go home.

relatively /REL-uh-tiv-lee/

[adverb] – in comparison with other similar things or with what you expect
Some vision issues can be resolved relatively quickly.

frighten /FRAHYT-n/

[verb] – to make someone feel fear
Keep quiet to avoid frightening the deer away.
Article reading
Please read the whole article. Then, I will check your pronunciation and intonation.
The Halloween celebration is fun for everyone when you dress up in costumes and decorate your home with spiders. But why and how did October 31st become the spookiest day of the year?
Halloween's origins are connected to Samhain, a Celtic New Year's Day celebrated on November 1 that is thought to have been around for more than 2,000 years. It was believed that demons, fairies, and spirits of the dead walked the Earth the previous night, when the border between the worlds of the living and the dead was faint. More than a thousand years ago, the Catholic Church changed Samhain's name to All Saints' Day, also known as All Hallows' Day. The previous evening, October 31, was called All Hallows' Eve, which was shortened to Halloween. People would leave food out for any spirits that might be lurking around that night. But how did those Celtic traditions evolve to let kids go trick-or-treating in costumes for fun and treats rather than as a form of ghost protection? According to one author, trick-or-treating may be a relatively new tradition that, oddly, may have been influenced by a Christmas custom known as belsnickling. In the eastern United States and Canada, groups of costumed entertainers would visit households to perform little tricks in exchange for food and drink.
Halloween is a great time to frighten one another. Even a little bit, as the days become shorter and the nights get longer.
Comprehension questions
I will read each question. Then, please answer them based on the article.
What is Samhain?
When did the Catholic Church change Samhain's name to All Saints' Day?
What is the full name of Halloween?
According to a source, what influenced trick-or-treating?
What is belsnickling?
Discussion questions
I will read each question. Then, please answer them.
How is Halloween celebrated in your country?
What is the most unique costume you have seen at a Halloween celebration? Please describe it in class.
If you were to attend a Halloween party this year, what would be your costume? Why?
Do you think adults should still go trick-or-treating?
Aside from pumpkins, what other symbols do you think would be associated with Halloween? Please share why as well.
Listening