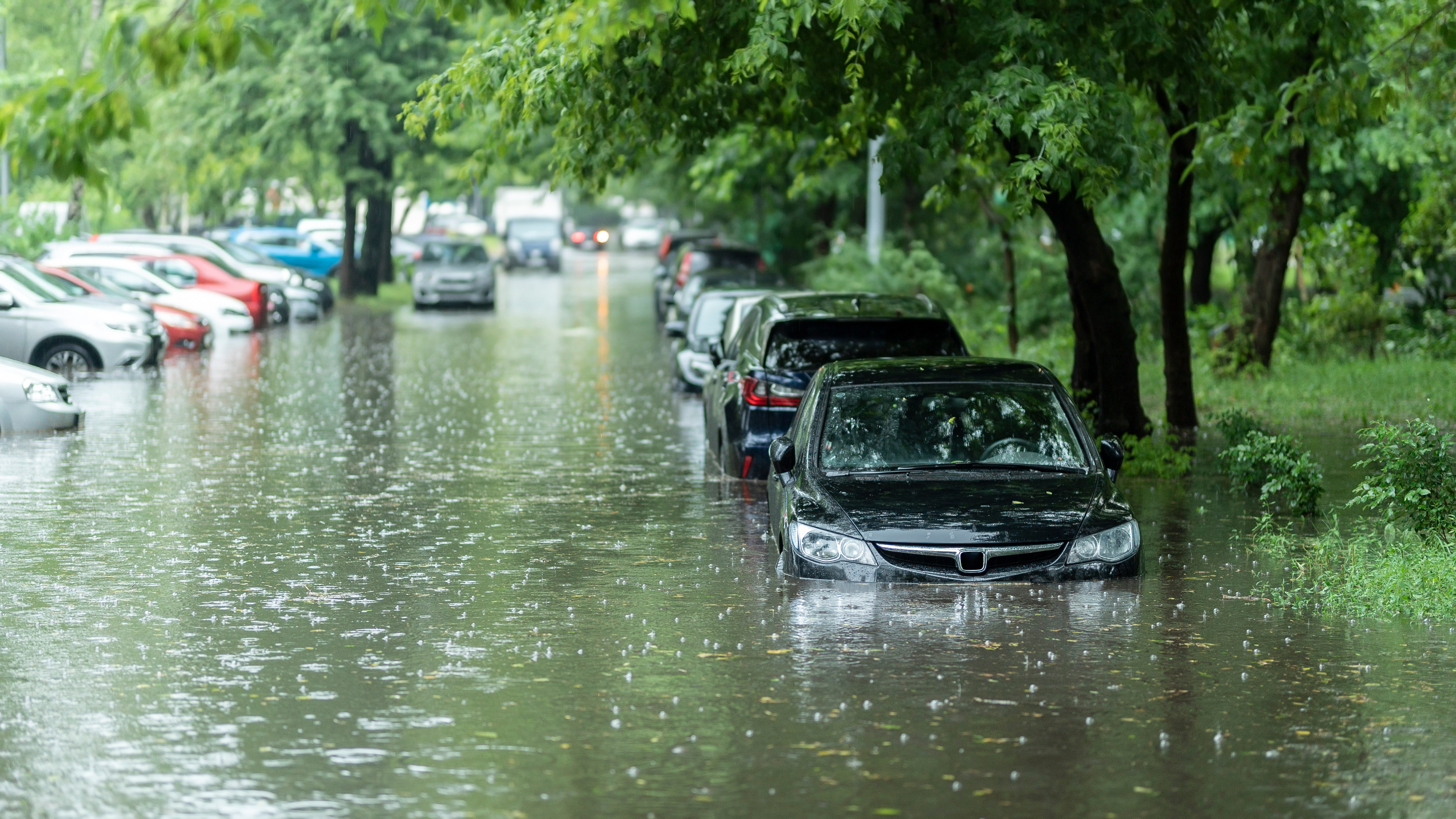 Pre-reading questions
I will read each question. Then, please answer them.
講師がそれぞれの質問を読むので答えましょう。
What natural disasters have happened in your country?
Does it often flood in your area?
Vocabulary
I will read the words, meanings, and sample sentences. Then, repeat after me.
単語、意味、例文を読みます。講師に続いて音読しましょう。
completely /kuhm-PLEET-lee/

[adverb] – in every way or as much as possible
Don't touch the wall! Wait for the paint to completely dry first.

destroy /dih-STROI/

[verb] – to damage something so badly that it cannot be used
Many houses were destroyed by the fire.

cost /kost/

[noun] – the amount of money needed to buy, do, or make something
There is no extra cost for the software.

hope /hohp/

[verb] – to want something to happen or to be true, and usually have a good reason to think that it might
I hope I can go to Japan next year.

sink /singk/

[verb] – to (cause something or someone to) go down below the surface or to the bottom of a liquid or soft substance
The Titanic sank in 1912.
Article reading
Please read the whole article. Then, I will check your pronunciation and intonation.
記事を音読しましょう。講師はあなたの発音とイントネーションを確認します。
At the COP27 summit, Pakistani Prime Minister Shehbaz Sharif encouraged Western countries to give financial support to less developed, more vulnerable countries like his that were seriously affected by climate change. Millions of people are still without a place to live, months after Pakistan's floods. Thousands of schools and hospitals were also completely destroyed. According to the Pakistani government, the estimated cost of reconstruction is more than $30 billion. Hanifa lost her son and is one of the millions of homeless individuals. According to Hanifa, her son Abdul went back into their house after they left to get something but never came back. Another survivor, Najma, hopes to one day become a doctor. But she is worried that day may never arrive because her school was sunk by the flood. Abdul Qayoom's 100-year residence has also been destroyed due to the disaster. His home is located in the dry Balochistan province of Hana Urak, which is generally more vulnerable to drought than rain.
True or False
Read the sentences and identify if they are true or false based on the article.
文章を読んで、記事に基づいて正誤を答えましょう。
Millions of Pakistani residents are still homeless.
Schools and hospitals were also destroyed by the floods.
The estimated cost of reconstruction is more than $30 million.
Najma is worried about not reaching her dreams because her school was sunk by the flood.
The Balochistan province of Hana Urak is generally more vulnerable to rain than drought.
Fill in the blanks
Choose the correct word from the table then fill in the blanks.
適切な言葉を選んで空欄を埋めましょう。
| | | | | |
| --- | --- | --- | --- | --- |
| completely | destroy | cost | hope | sink |
According to news reports, the passenger ship _______ yesterday afternoon.
She has changed _______! I almost didn't recognize her.
She _______ to see them again next month.
My friend volunteered to cover the transportation _______.
The old church was _______ by the earthquake.
Listening