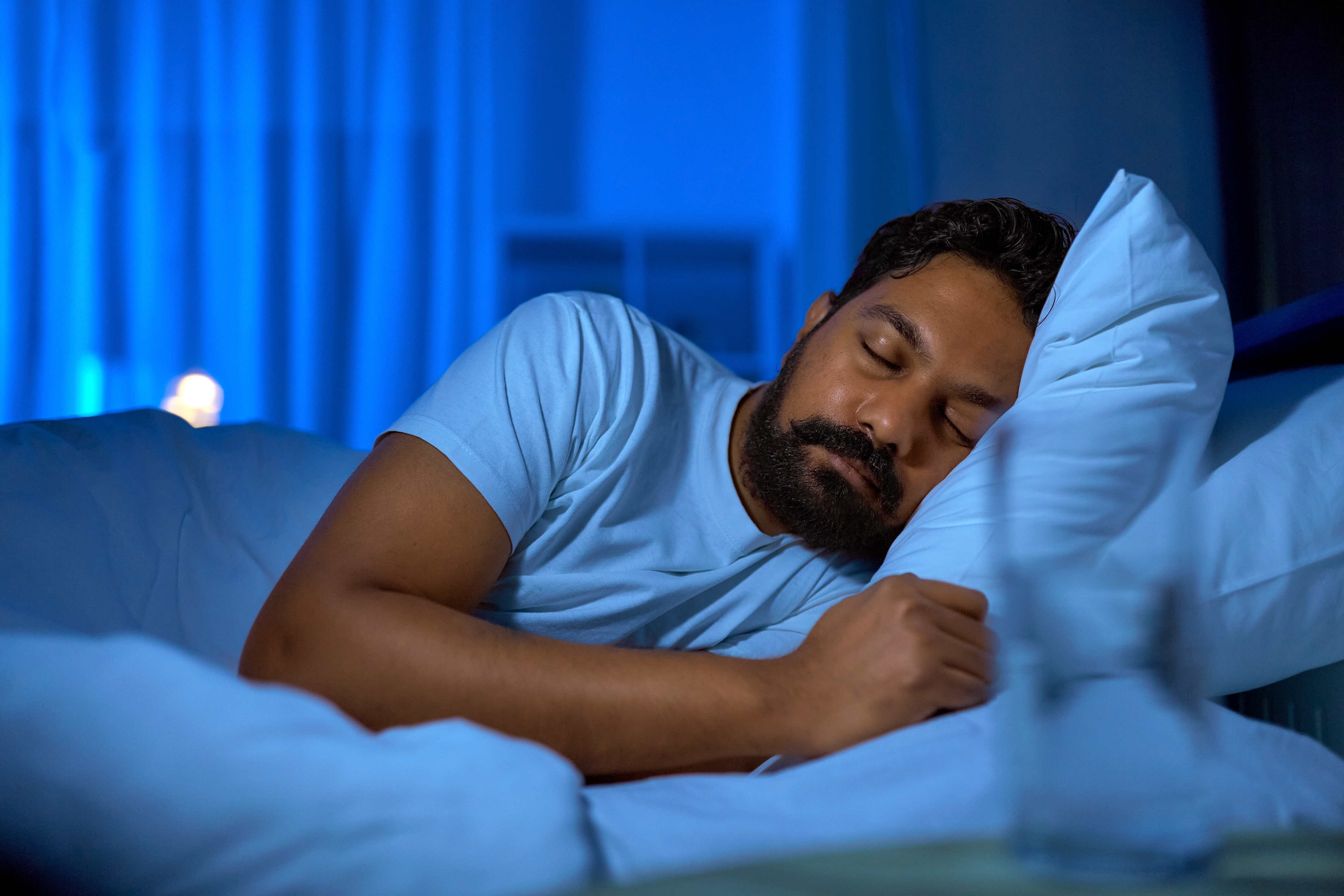 Pre-reading questions
I will read each question. Then, please answer them.
講師がそれぞれの質問を読むので答えましょう。
Do you remember your dreams?
Do you believe that dreams have special meanings?
Vocabulary
I will read the words, meanings, and sample sentences. Then, repeat after me.
単語、意味、例文を読みます。講師に続いて音読しましょう。
dream /dreem/

[noun] – a series of events or images that happen in your mind when you are sleeping
I had a weird dream last night.

nightmare /NAHYT-mair/

[noun] – a very upsetting or frightening dream
What was your nightmare about? Do you still remember it?

stay /stey/

[verb] – to continue doing something, or to continue to be in a particular state
The store stays open until 8 p.m.

purpose /PUR-puhs/

[noun] – why you do something or why something exists
The purpose of this organization is to help children in need.

create /kree-EYT/

[verb] – to make something new, or invent something
My mom is great at creating delicious food from very few ingredients.
Article reading
Please read the whole article. Then, I will check your pronunciation and intonation.
記事を音読しましょう。講師はあなたの発音とイントネーションを確認します。
Everyone dreams, but we often don't remember them the next day. Experts still don't know the real logic behind dreams. Let's take a look at some famous reasons why people dream.
Processes emotions
Dreams can help process emotions. For example, strong emotions like stress and worry can cause nightmares.
The "continuity hypothesis"
This means that most of our dreams have the same ideas and problems as our waking lives. We might be able to tell our main worries if we study the themes and images in our dreams.
Consolidation of memory
Some researchers believe that dreams help form memories. The brain organizes and keeps information while we sleep, then turns it into memories.
Generalization
We react less and less to new experiences. Based on this reason, dreams break this cycle and help us stay alert.
No purpose
A few experts believe that dreams have no specific purpose. They say that humans themselves create the meanings behind dreams.
There's still much more to learn about dreams. How about you? What can you say about your dreams?
True or False:
Read the sentences and identify if they are true or false based on the article.
文章を読んで、記事に基づいて正誤を答えましょう。
Experts know the logic of why people dream.
Dreams can help process emotions.
Negative emotions can cause nightmares.
The brain organizes information and turns it into memories.
Experts say that humans did not create the meaning of dreams.
Fill in the blanks
Choose the correct word from the table then fill in the blanks.
適切な言葉を選んで空欄を埋めましょう。
| | | | | |
| --- | --- | --- | --- | --- |
| dream | nightmare | stay | purpose | create |
Sakura woke from a _______ about drowning.
I traveled abroad for the _______ of studying English.
Cover the pan so the food will _______ hot.
I had a very interesting _______ last night, but I can't remember it.
Do you know who _______ the airplane?
Listening