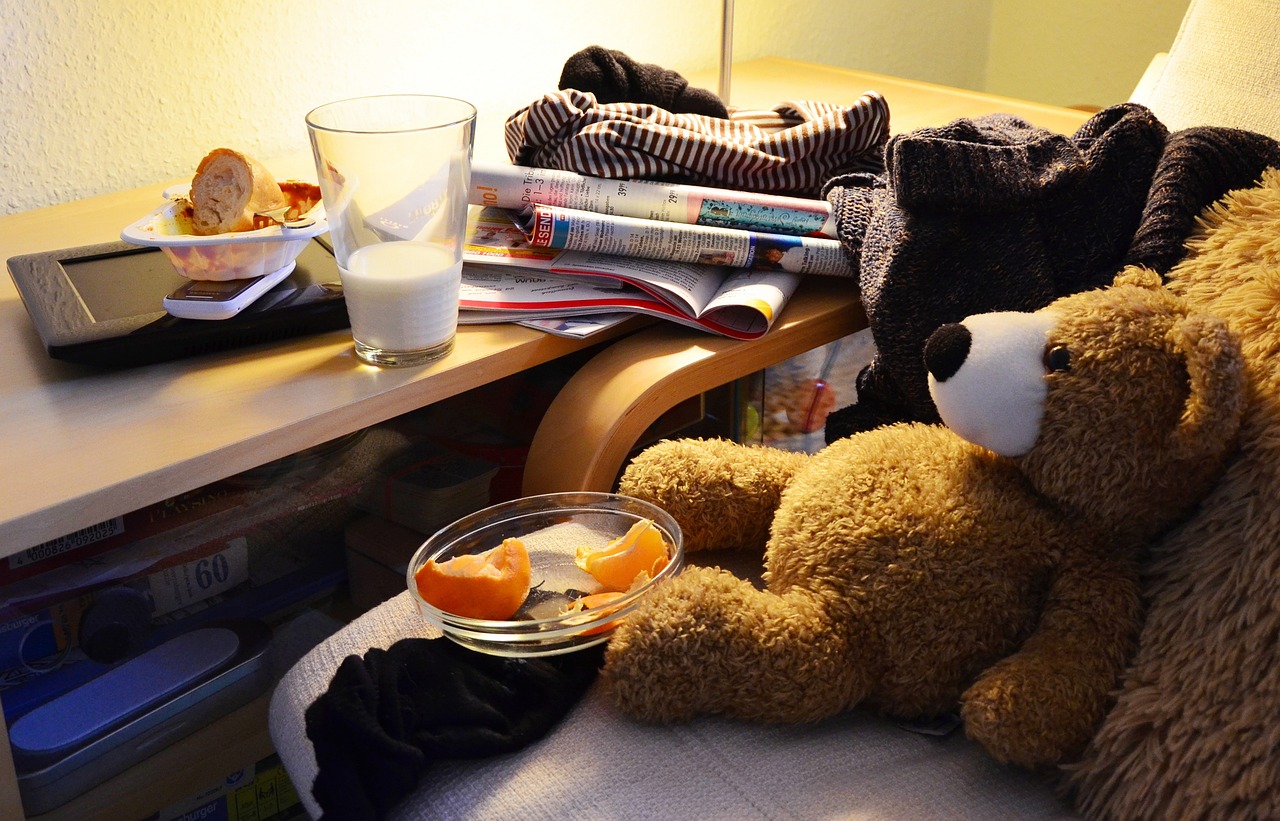 Vocabulary:
I will read the words, meanings, and sample sentences. Then, repeat after me.
overwhelm /oh-ver-HWELM/

[verb] – to cause someone to feel sudden strong emotion:
I was overwhelmed by the amount of information presented during the lecture, and found it difficult to keep up with the pace of the speaker.

let go /let goh/

[idiom] – to be more relaxed than usual and enjoy yourself
She just let go and had a little fun!

resilience /ri-ZIL-yuhns/

[noun] – the ability to be happy, successful, etc. again after something difficult or bad has happened
The community's resilience was evident as they came together to rebuild their homes and businesses after the devastating hurricane, showing their determination to recover and thrive despite the adversity.

obstacle /OB-stuh-kuhl/

[noun] – something that blocks you so that movement, going forward, or action is prevented or made more difficult
The lack of resources and funding proved to be a major obstacle to the research project, but the team was determined to overcome it by finding creative solutions and alternative methods.

rigid /RIG-id /

[adjective] – not able to be changed or persuaded
The company's rigid policies and procedures made it difficult for employees to think outside the box and innovate, leading to a lack of creativity and progress within the organization.
Article reading:
Please read the whole article. Then, I will check your pronunciation and intonation.
Do you often find yourself striving for a perfectly organized and tidy environment, only to be left feeling stressed and overwhelmed by the chaos in your life? It turns out that a little messiness in your daily routine can have a positive impact on your well-being.
A messy environment can challenge your brain to find new and unique ways to problem-solve, leading to new ideas. Furthermore, a messy space can provide a sense of freedom and relaxation, allowing you to let go of control and simply let your thoughts flow. This can be especially beneficial for people who work in creative fields, as it can help break up patterns and open up new avenues for thought. Embracing messiness can help you develop a growth mindset. Rather than seeing a mess as a problem to be fixed, you learn to view it as an opportunity for growth and improvement. This shift in perspective can lead to increased resilience, motivation, and self-esteem as you begin to see challenges as opportunities for growth and development, rather than obstacles to be overcome.
While it is important to strike a balance between having a controlled environment and embracing a little bit of messiness, the benefits of a balanced approach to messiness are clear. Whether it's setting aside a designated "messy space" or simply allowing yourself to be a little less rigid about organization, embracing the mess in moderation can lead to a more fulfilling and creative life. So go ahead and let your hair down, embrace the mess, and see where it takes you.
Discussion Questions:
I will read each question. Then, please answer them.
Is your room messy? Why or why not?
Have you experienced the development of a growth mindset as a result of embracing messiness? If so, could you tell me about it? If not, why not?
If you find yourself constantly striving for a perfectly organized and tidy environment, how does embracing messiness in moderation impact your well-being?
Do you agree with the idea that a little messiness in daily life can have a positive impact on well-being?
In your opinion, how can a messy environment contribute to feelings of freedom and letting go of control?
Summarization
Please summarize the whole article using your own words and expressions. You will have one minute to prepare before you answer.
Describe:
Please explain the definition of each word listed below based on your understanding. You can provide example sentences if needed.
turn out
unique
break up
motivation
organization
Listening: