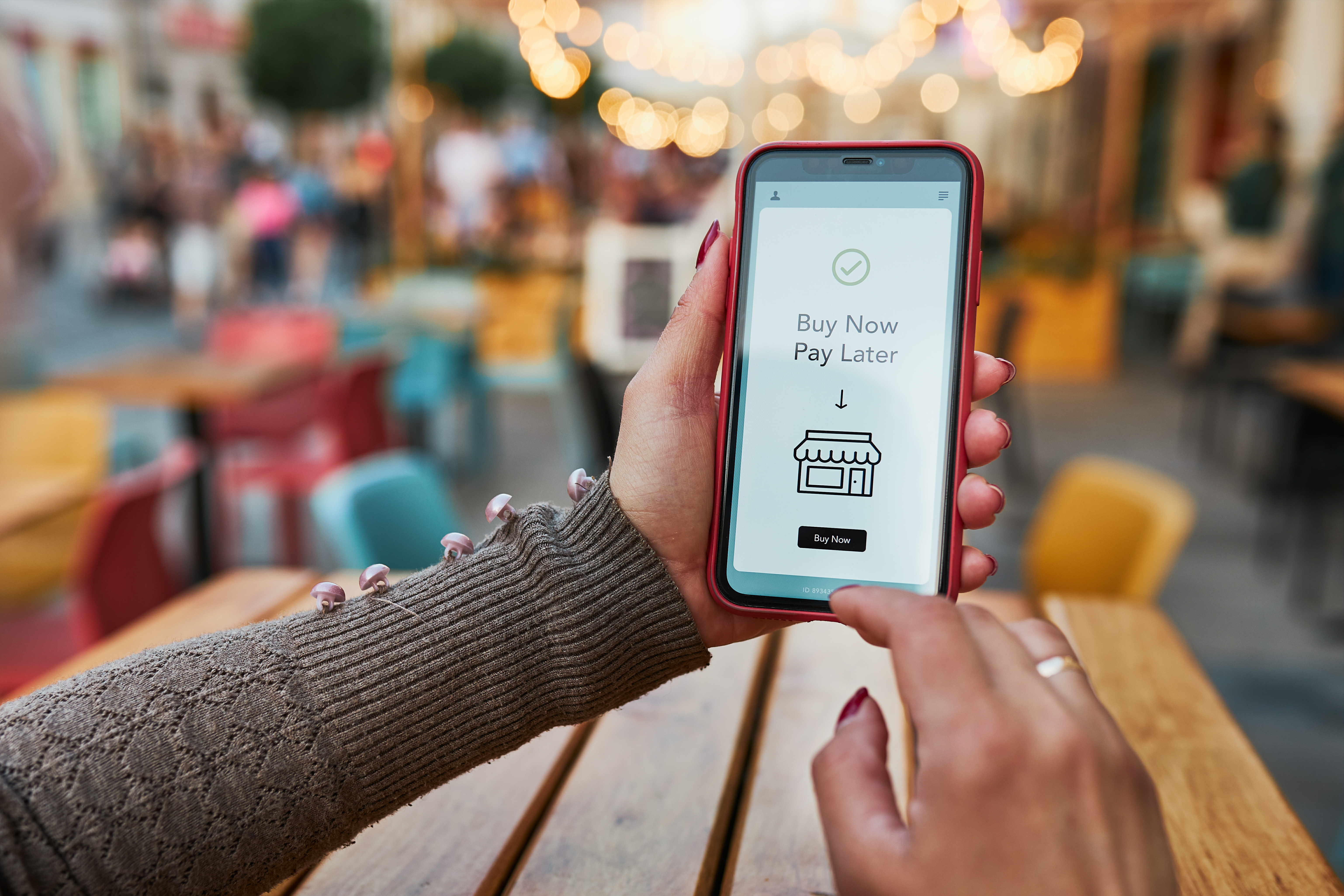 Pre-reading questions
I will read each question. Then, please answer them.
What items do you often buy when you go shopping?
Have you ever applied for a loan? Please tell me more about it.
Vocabulary
I will read the words, meanings, and sample sentences. Then, repeat after me.
thoroughly /THUR-uh-lee/

[adverb] – completely, very much
Before using a bandage, thoroughly clean the wound.

lender /LEN-dr/

[noun] – someone or something that lends money, especially a large financial organization such as a bank
The lender may need you to pay them an arrangement charge of $250.

violate /VAHY-uh-leyt/

[verb] – to break or act against something, especially a law, agreement, principle, or something that should be treated with respect
Teachers cannot be fired for violating school policies that are against their rights.

potential /puh-TEN-shuhl/

[adjective] – possible when the necessary conditions exist
The city mayor said the waste showed no potential danger to the general population.

submission /suhb-MISH-uhn/

[noun] – the act of giving something for a decision to be made by others, or a document formally given in this way
The deadline for the submission of the documents is February 25.
Article reading
Please read the whole article. Then, I will check your pronunciation and intonation.
The UK government has announced long-awaited regulations to control "buy-now, pay-later" businesses in an effort to stop "unconstrained borrowing." Borrowers' affordability will need to be more thoroughly checked, and lenders will need to give borrowers clearer loan information. Under the proposed changes, the Financial Conduct Authority (FCA) would have greater authority to penalize businesses that violate the law, including prohibiting them from making additional loans. Businesses would also be subject to stricter rules when marketing their products and would require FCA licenses. Buy-now, pay-later products are becoming more and more popular, especially among young people, but they are still mostly unregulated, which raises concerns about consumers piling up debt. Additionally, users are not entitled to a grace period if they are unable to complete a payment or request a refund if something goes wrong.
Consumer supporter Martin Lewis said that since originally proposing to regulate the industry in 2021, the government has been "painfully slow" in moving legislation forward. The FCA ordered the four main buy-now, pay-later companies, Clearpay, Klarna, Laybuy, and Openpay, to modify their contracts in February of last year after finding potential harm to customers. But it had to use consumer rights law because there were no clear guidelines. The government is presently discussing the new draft regulations. The deadline for submissions is April 11th, and the Treasury has made the suggestions public.
Comprehension questions
I will read each question. Then, please answer them based on the article.
How does the UK government plan to regulate "buy-now, pay-later" enterprises?
What would the FCA have under the proposed changes?
According to the article, why do buy-now, pay-later products still raise concerns despite being popular?
What does Martine Lewis say about the government's approach to regulating the buy-now, pay-later industry? When is the deadline for the proposal?
When is the deadline for the proposal?
Discussion questions
I will read each question. Then, please answer them.
Do you often use cash or a card when purchasing items? Please tell me more.
Do you prefer shopping in malls, markets, or on the streets? Why?
If you were a consumer, would you try to buy-now, pay-later products? Why or why not?
In your opinion, is buying buy-now, pay-later items a good way to manage one's budget?
What financial risks do you think customers face when buying buy-now, pay-later products?
Listening