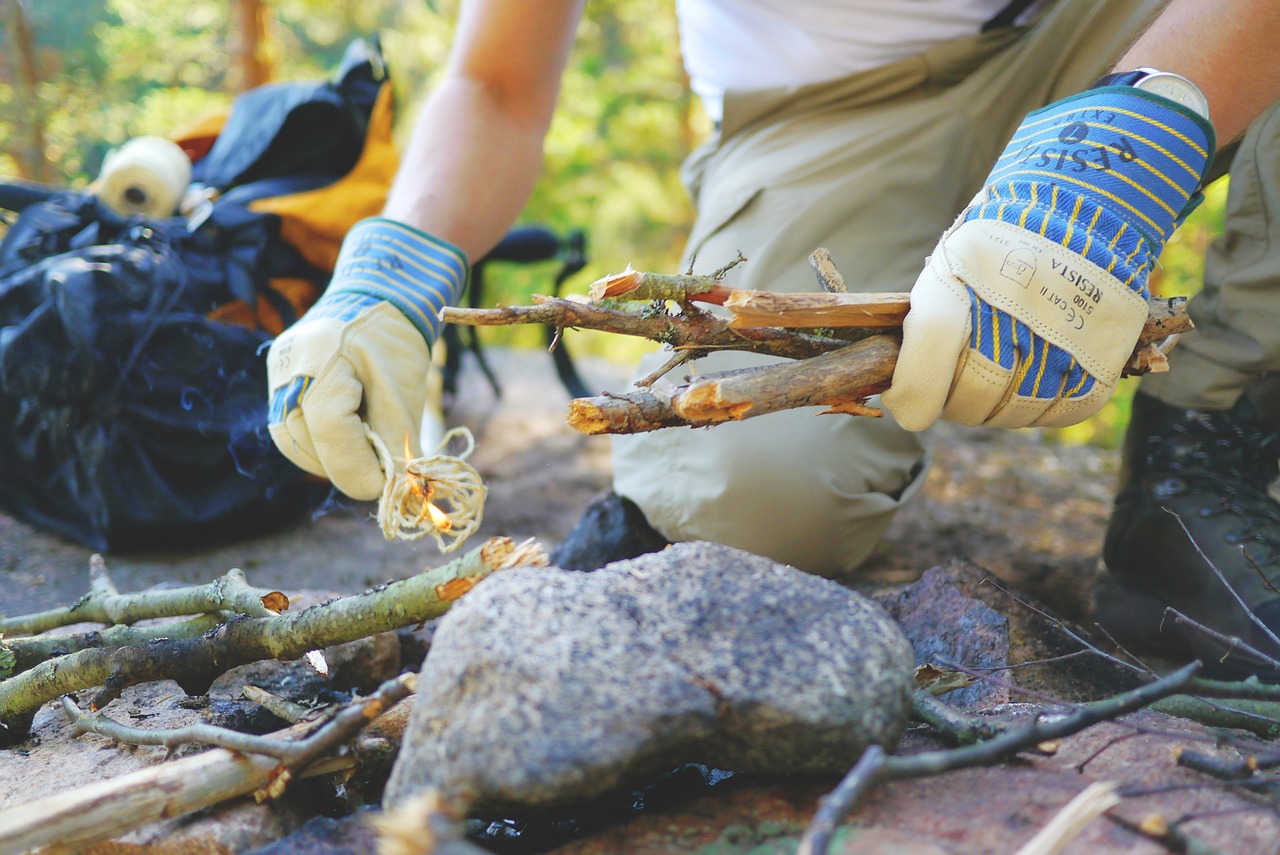 Pre-reading questions:
I will read each question. Then, please answer them.
What is bushcraft?
In what situations or environments might someone need to use bushcraft skills?
Vocabulary:
I will read the words, meanings, and sample sentences. Then, repeat after me.
seek /seek/

[verb] – to try to find or get something, especially something that is not a physical object
When you have a question, don't hesitate to seek help from your teacher or classmates.

shelter /SHEL-ter /

[noun] – (a building designed to give) protection from bad weather, danger, or attack
The hurricane was approaching fast, so we hurried to find a shelter to protect ourselves from the strong winds and rain.

survival /ser-VAHY-vuhl/

[noun] – the fact of a person, organization, etc. continuing to live or exist
Learning how to build a fire and find drinkable water are important skills for wilderness survival.

practical /PRAK-ti-kuhl/

[adjective] – suitable for the situation in which something is used
A sturdy backpack with multiple pockets is a practical choice for a hiking trip because it allows you to easily carry all of your essentials on the trail.

root /root/

[noun] – origins
My grandfather's family roots can be traced back to Italy, which is why we still celebrate many Italian traditions in our family today.
Article reading:
Please read the whole article. Then, I will check your pronunciation and intonation.
In recent years, people have been seeking ways to connect with nature and escape the fast-paced modern world. This has led to a surge in the popularity of bushcraft, an outdoor activity that teaches participants how to survive in the wilderness with minimal equipment. From shelter building to foraging for food, bushcraft offers a range of practical survival skills that can also be therapeutic and meditative.
Beyond its practical applications, bushcraft offers a way to connect with ancestral roots and honor cultural traditions. By learning techniques used by indigenous peoples for centuries, bushcrafters can gain a newfound respect for their heritage. Moreover, enthusiasts often gather to share their knowledge and experiences, creating a supportive community of like-minded individuals. This creates an opportunity to learn from others and pass on valuable skills to future generations.
In conclusion, bushcraft provides a unique opportunity for people to disconnect from the distractions of the modern world and connect with the natural environment. With its practical applications, therapeutic benefits, and sense of community, it's no wonder that bushcraft is gaining popularity among people of all ages and backgrounds. If you're looking for a new adventure, why not give bushcraft a try and experience the rewards for yourself?
Comprehension questions
I will read each question. Then, please answer them based on the article.
Why has the popularity of bushcraft increased in recent years?
What are some practical skills you can learn through bushcraft?
What is the benefit of a community of bushcraft enthusiasts?
What is the therapeutic benefit of bushcraft?
What is the author's suggestion to those looking for a new adventure?
Discussion questions
I will read each question. Then, please answer them.
Based on your knowledge, what kind of community is formed by bushcraft enthusiasts?
Based on your understanding, what are the benefits of bushcraft beyond practical survival skills?
Do you agree that bushcraft is an effective way to learn basic survival skills for living in the wilderness with minimal equipment?
From your perspective, why do you think bushcraft has gained popularity in recent years?
Do you think that the rise of technology and urban living has contributed to the interest in bushcraft? Why or why not?
Listening: