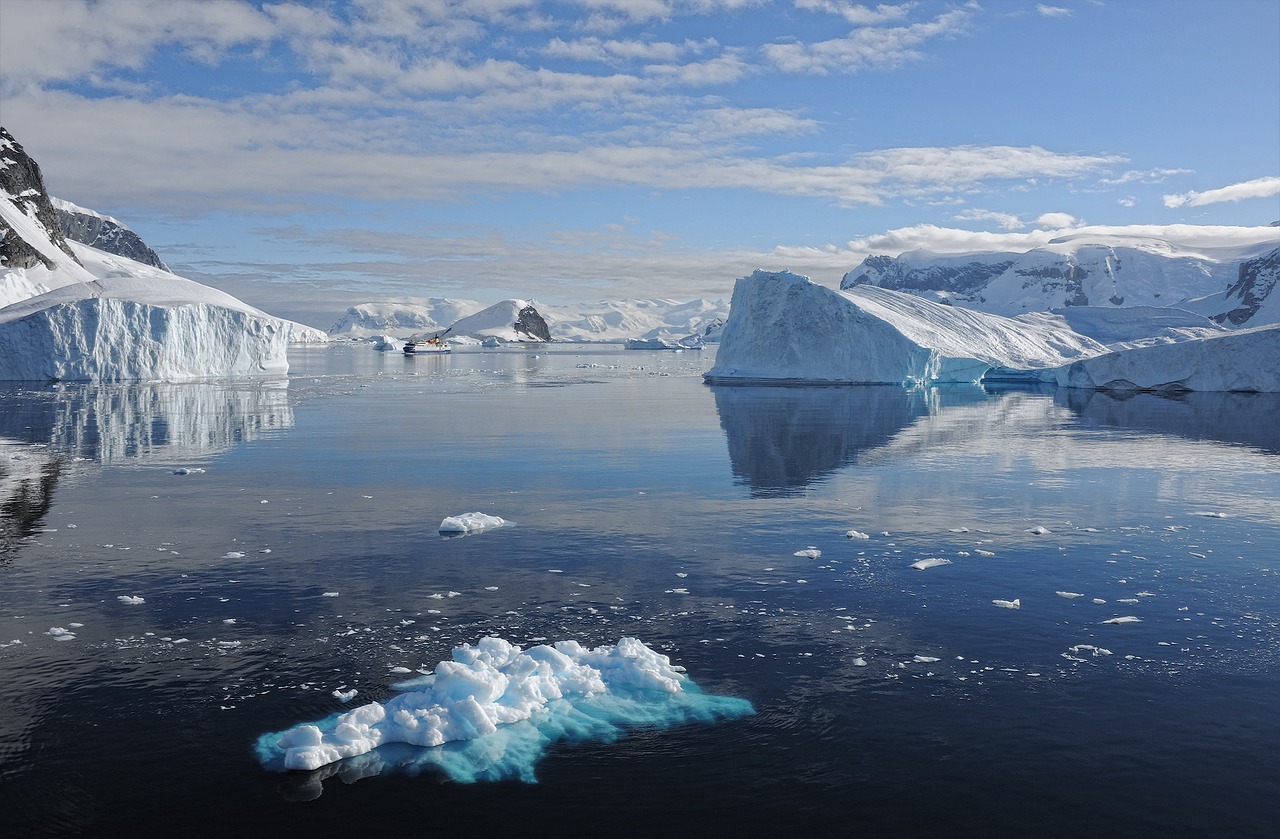 Pre-reading questions:
I will read each question. Then, please answer them.
Have you ever been to Antarctica before? If not, what do you know about this continent?
What are some of the challenges of visiting Antarctica?
Vocabulary:
I will read the words, meanings, and sample sentences. Then, repeat after me.
adventurous /ad-VEN-cher-uhs/

[adjective] – willing to try new or difficult things
Even though I was nervous, I decided to try adventurous activities like zip-lining and bungee jumping while on vacation in Costa Rica.

yacht /yot/

[noun] – a boat with sails and sometimes an engine, used for either racing or traveling on for pleasure
My uncle, who is a wealthy businessman, likes to spend his weekends sailing on his luxurious yacht in the Mediterranean Sea.

thrilling /THRIL-ing/

[adjective] – extremely exciting
The roller coaster ride was so thrilling that my heart was pounding and my hands were shaking when it came to a stop.

alternative /awl-TUR-nuh-tiv/

[noun] – something that is different from something else, especially from what is usual, and offering the possibility of choice
Going to a community college is an alternative to attending a four-year university for students who want to save money on tuition fees.

unpredictable /uhn-pri-DIK-tuh-buhl/

[adjective] – likely to change suddenly and without reason and therefore not able to be predicted (= expected before it happens) or depended on
The weather in this city is so unpredictable that you never know if it's going to rain or be sunny, even if the forecast says otherwise.
Article reading:
Please read the whole article. Then, I will check your pronunciation and intonation.
For adventurous travelers seeking a unique experience, the journey to Antarctica by yacht offers a thrilling alternative to the traditional modes of transportation. The excitement begins in Ushuaia, the southernmost city in the world, where travelers board a luxurious yacht that takes them across the unpredictable waters of the Drake Passage. The adventure is not only in the destination but also in the journey itself, as guests get to experience the thrill of sailing across the open ocean.
Upon reaching the icy continent, travelers are treated to a visual feast of breathtaking landscapes, towering icebergs, and an abundance of wildlife. The yacht serves as a comfortable base for exploring this remote destination, with opportunities for hiking, kayaking, and wildlife watching. Guests can also indulge in photography as they capture the natural beauty of this incredible destination.
In conclusion, the journey to Antarctica by yacht is a unique and unforgettable experience. With luxurious accommodations and the opportunity to explore some of the most stunning and remote landscapes on the planet, this is a journey not to be missed. So why not embark on this once-in-a-lifetime adventure and create unforgettable memories at the end of the earth?
Comprehension questions
I will read each question. Then, please answer them based on the article.
What makes the journey to Antarctica by yacht different from other modes of transportation?
Where does the journey to Antarctica by yacht begin?
What is the name of the city where travelers board the yacht?
What is the name of the unpredictable waters travelers must cross to reach Antarctica?
What are some of the things guests can experience while aboard the yacht?
Discussion questions
I will read each question. Then, please answer them.
Would you like to take part in this adventure? What appeals to you most about it?
Are you interested in wildlife photography? If so, could you tell me about it? If not, what other hobbies and interests do you want to explore?
Do you agree that this new route to Antarctica is a great opportunity for adventurous travelers seeking a one-of-a-kind experience?
Do you think that the activities offered on the yacht, such as hiking and kayaking, are exciting? Why or why not?
How do you think this new option for traveling to Antarctica differs from other means of transportation, such as taking a plane or ship?
Listening: