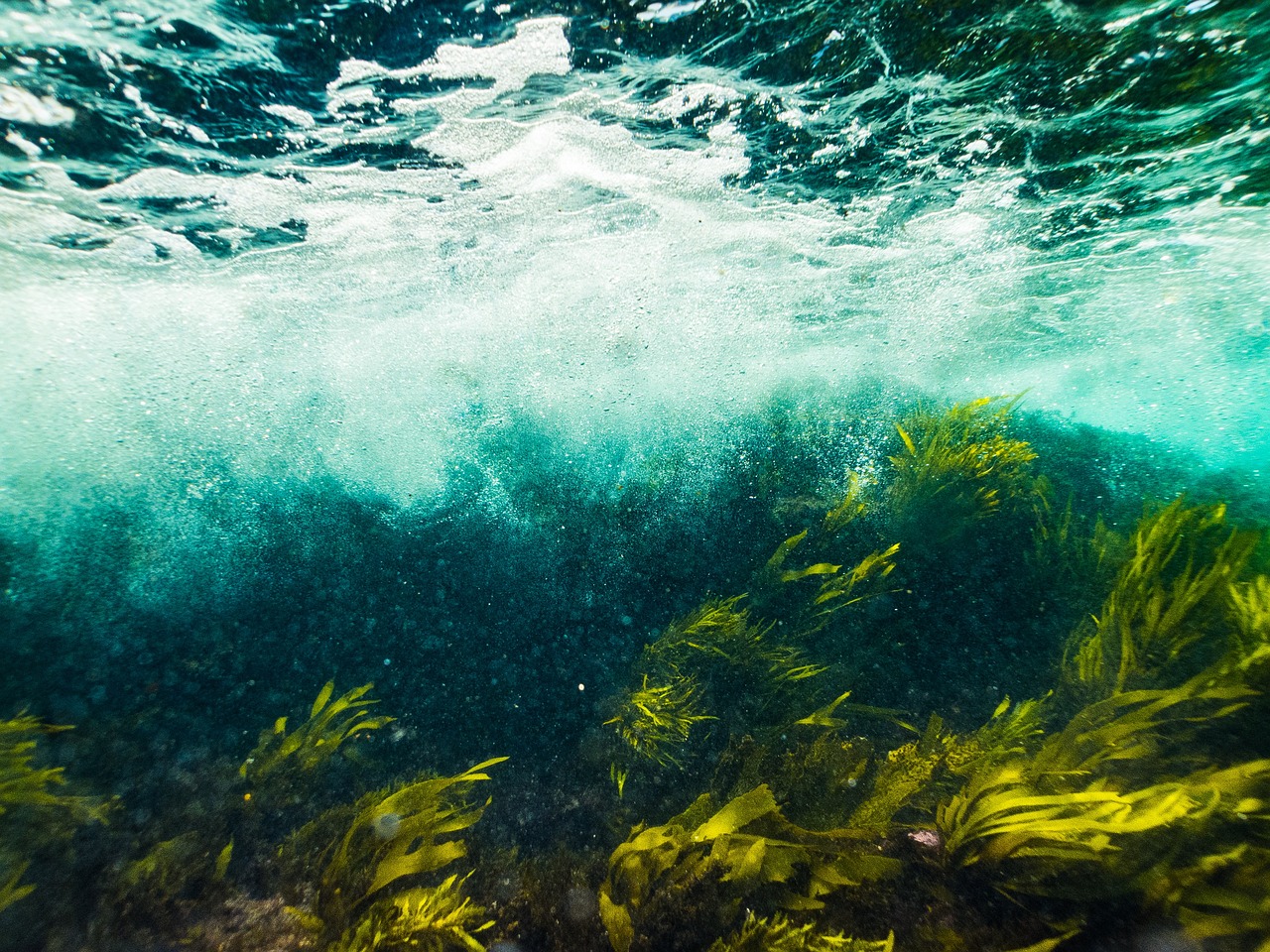 Pre-reading questions:
I will read each question. Then, please answer them.
講師がそれぞれの質問を読むので答えましょう。
Have you ever seen seaweed before?
Do you know the difference between biofuels and fossil fuels?
Vocabulary:
I will read the words, meanings, and sample sentences. Then, repeat after me.
単語、意味、例文を読みます。講師に続いて音読しましょう。
traditional /truh-DISH-uh-nl/

[adjective] – following or belonging to the customs or ways of behaving that have continued in a group of people or society for a long time without changing
During the Lunar New Year, many families in Asia celebrate with traditional foods and customs.

require /ri-KWAHYUHR/

[verb] – to need something or make something necessary
To pass the test, you will require a pencil and an eraser.

option /OP-shuhn/

[noun] – one thing that can be chosen from a set of possibilities, or the freedom to make a choice
You have the option to choose which flavor of ice cream you would like.

exist /ig-ZIST/

[verb] – to be, or to be real
Many different kinds of animals exist in the world, from tiny insects to huge elephants.

efficient /ih-FISH-uhnt/

[adjective] – working or operating quickly and effectively in an organized way
Using a dishwasher is more efficient than washing dishes by hand.
Article reading:
Please read the whole article. Then, I will check your pronunciation and intonation.
記事を音読しましょう。講師はあなたの発音とイントネーションを確認します。
Flying high means emitting CO2, so scientists are exploring new ways to be clean and fly. Seaweed is the new kid on the block, a superhero fighting climate change and aviation's environmental shock.
Seaweed, a type of macroalgae, has caught the attention of researchers due to its high concentration of sugars and oils that can be converted into biofuels. Unlike traditional biofuels, seaweed does not require arable land or freshwater to grow, making it a more sustainable option. Moreover, it grows at an astonishing rate, which means it can be harvested quickly and efficiently. However, challenges still exist that need to be addressed to make seaweed biofuels a viable solution for the aviation industry. The technology to extract and convert seaweed into biofuels needs further development to become more efficient and cost-effective. Additionally, the large-scale cultivation of seaweed must be done sustainably to prevent any damage to marine ecosystems.
In conclusion, the use of seaweed biofuels in aviation could be a game changer for the environment. With more research and development, the skies could become a lot greener, and air travel could be kinder to our planet.
True or False:
Read the sentences and identify if they are true or false based on the article.
文章を読んで、記事に基づいて正誤を答えましょう。
Seaweed is being explored as a possible solution for aviation's impact on the environment.
Seaweed has a high concentration of sugars and oils that can be turned into biofuels.
Seaweed requires freshwater and arable land to grow.
Seaweed biofuels can be harvested quickly and efficiently.
Seaweed biofuels could make air travel more environmentally friendly.
Fill in the blanks:
Choose the correct word from the table then fill in the blanks.
適切な言葉を選んで空欄を埋めましょう。
| | | | | |
| --- | --- | --- | --- | --- |
| traditional | require | option | exist | efficient |
If you don't want to walk, taking the bus is another ______ for getting to school.
In some countries, it is ______ to wear special clothing for religious ceremonies or important events.
Before making an online purchase, make sure the product you want to buy ______.
The job posting stated that the position would ______ a minimum of two years of experience.
Our teacher suggested using a planner to help us be more ______ with our time and homework assignments.
Listening: