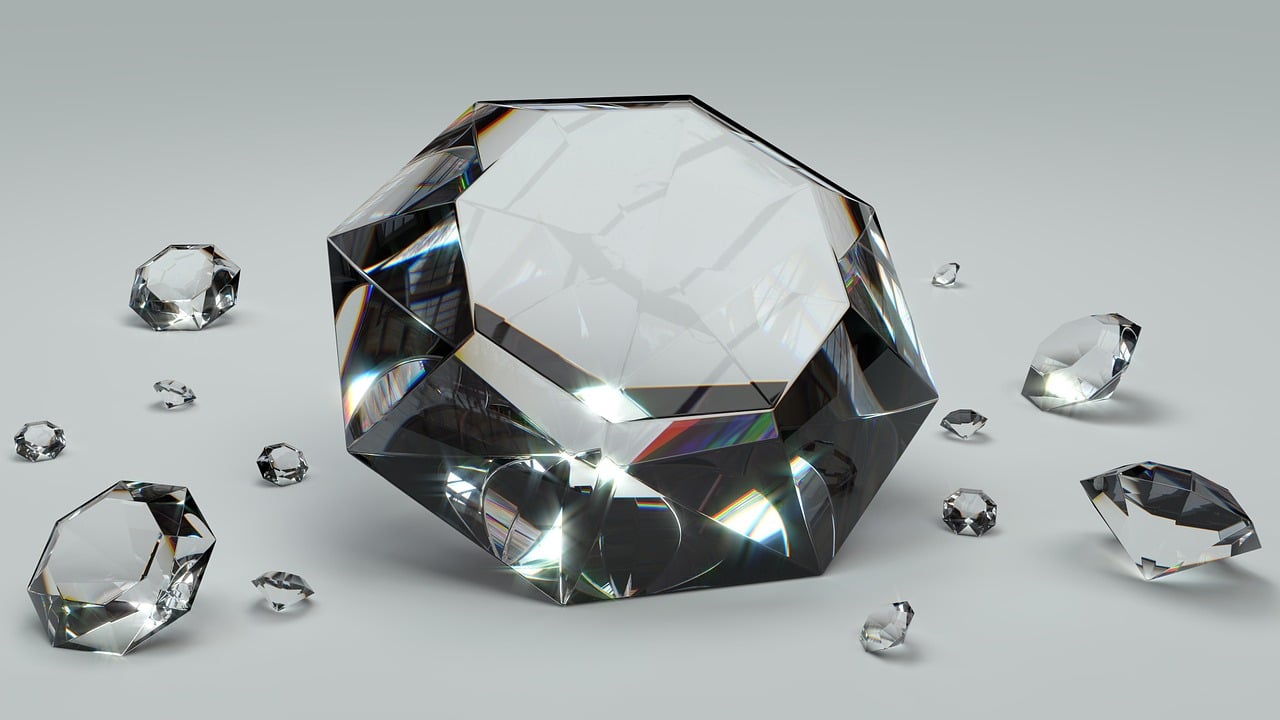 Pre-reading questions:
I will read each question. Then, please answer them.
What are the different layers of the earth, and how do they differ in composition and properties?
What are some of the biggest mysteries that scientists are still trying to solve about the Earth's geology?
Vocabulary:
I will read the words, meanings, and sample sentences. Then, repeat after me.
diamond /DAHY-muhnd/

[noun] – a transparent, extremely hard precious stone that is used in jewelry, and in industry for cutting hard things
I found a beautiful diamond on the beach while I was on vacation.

surface /SUR-fis/

[noun] – the outer or top part or layer of something
The little girl carefully painted the surface of the wooden box with bright colors.

extreme /ik-STREEM/

[adjective] – very great; beyond what is usual or what might be expected
Samantha's fear of heights was so extreme that she couldn't even climb the stairs to the second floor of the building.

belief /bih-LEEF/

[noun] – the feeling of being certain that something exists or is true
My grandfather's belief in traditional medicine led him to rely on herbs and natural remedies instead of going to the doctor.

discovery /dih-SKUHV-uh-ree/

[noun] – the process of finding information, a place, or an object, especially for the first time, or the thing that is found
The discovery of a hidden treasure in the old chest brought great excitement to the family.
Article reading:
Please read the whole article. Then, I will check your pronunciation and intonation.
When we think of diamonds, we often envision luxurious jewelry or sparkling engagement rings. However, there is a rare type of diamond that is much more valuable than its beauty and monetary worth. Super-deep royal diamonds, also known as "diamonds from hell," offer an incredible opportunity for scientists to explore the mysteries of the Earth's deep interior.
At depths of at least 360 km below the Earth's surface, these diamonds contain mineral inclusions that can only be stable at such extreme depths. These inclusions provide scientists with a unique window into the inner workings of our planet and its history. By studying super-deep royal diamonds, researchers can gain valuable insights into the Earth's composition, evolution, and seismic activity. Recent discoveries related to super-deep royal diamonds have been particularly exciting. In 2018, researchers found that a super-deep royal diamond from Botswana contained a small amount of water that must have originated from the mantle. This finding challenged the long-held belief that the mantle is completely dry and has implications for the origin of water on Earth.
Super-deep royal diamonds hold significant scientific value. Studying them with advanced techniques can help uncover mysteries of the earth's interior and improve our understanding of its history, present, and future. Further discoveries of these diamonds can lead to even more intriguing findings.
Comprehension questions
I will read each question. Then, please answer them based on the article.
What is the unique feature of super-deep royal diamonds that makes them valuable for scientists?
Where are these diamonds found, and at what depth?
How do mineral inclusions in super-deep royal diamonds help scientists study the Earth's interior?
What did researchers discover about the water content of a super-deep royal diamond from Botswana, and how does it challenge previous beliefs?
What can further discoveries of super-deep royal diamonds lead to?
Discussion questions
I will read each question. Then, please answer them.
Have you ever seen a diamond in real life? If so, what was your reaction? If not, would you like to see one? Why or why not?
Have you ever wondered what secrets the next super-deep royal diamond might reveal? What do you think scientists might discover?
Do you agree that the discovery of super-deep royal diamonds has the potential to change our understanding of the Earth's composition and evolution?
Do you think the study of super-deep royal diamonds is worth the cost and effort required to extract and analyze them? Why or why not?
How might the scientific community use the insights gained from the study of super-deep royal diamonds to address environmental challenges facing our planet?
Listening: