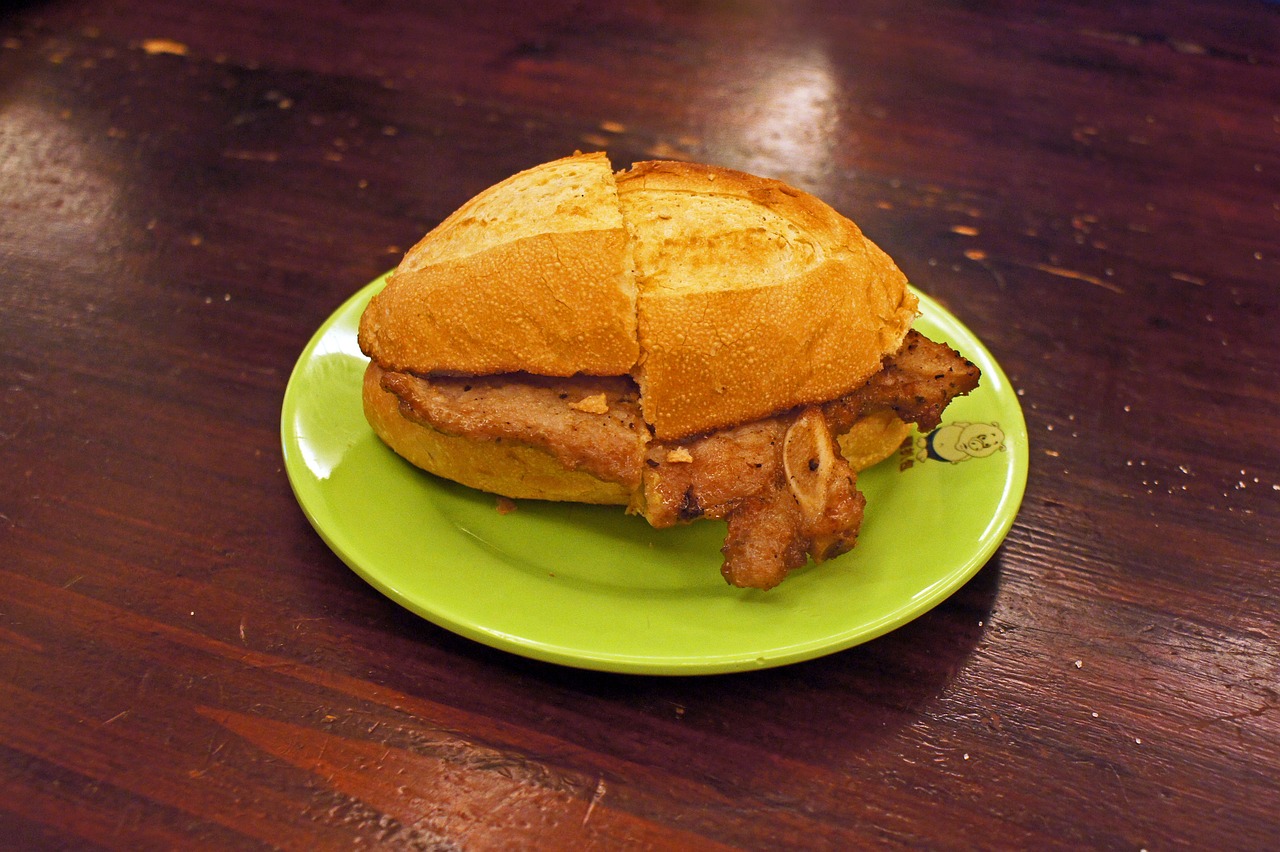 Pre-reading questions:
I will read each question. Then, please answer them.
How has the burger evolved over time?
What are the typical ingredients in burgers in your country?
Vocabulary:
I will read the words, meanings, and sample sentences. Then, repeat after me.
fascinating /FAS-uh-ney-ting/

[adjective] – extremely interesting
Learning about ancient Egypt is fascinating because of the incredible pyramids and fascinating hieroglyphics.

origin /AWR-i-jin/

[noun] – used to describe the particular way in which something started to exist or someone started their life
The origin of pizza can be traced back to Italy, where it was first made with simple ingredients like tomatoes and cheese.

mouth-watering /MOUTH-waw-ter-ing/

[adjective] – (of food) having a very good appearance or smell that makes you want to eat
The chef's mouth-watering lasagna was served piping hot, with layers of pasta, rich tomato sauce, and melted cheese that looked and smelled absolutely delicious.

survive /ser-VAHYV/

[verb] – to continue to live or exist, especially after coming close to dying or being destroyed or after being in a difficult or threatening situation
If you want to survive in the wilderness, it's important to know how to build a shelter, start a fire, and find sources of food and water.

treasure /TREZH-er/

[noun] – very valuable things,
The pirates buried their treasure on a deserted island, hoping to keep it hidden from other pirates and treasure hunters.
Article reading:
Please read the whole article. Then, I will check your pronunciation and intonation.
If you're looking to explore China's rich culinary history, there's one dish you simply can't miss – Roujiamo. This ancient delicacy, which has been a staple of Chinese cuisine for over two millennia, is a meat sandwich that has taken the world by storm. But what makes Roujiamo so special, and what is the fascinating history behind this savory treat?
The origins of Roujiamo can be traced back to the Qin Dynasty, when it was a popular food item consumed by the emperor's soldiers. Over time, the dish evolved to include a variety of meats, herbs, spices, and vegetables, making it a versatile option that can be enjoyed by people from all walks of life. And while it's easy to find this mouth-watering delicacy from street vendors to high-end restaurants, the taste remains as authentic as it did centuries ago. One of the most interesting things about Roujiamo is the fact that it has stood the test of time, remaining a favorite among locals and tourists alike. It's a dish that has not only survived but thrived, becoming a symbol of China's rich culinary heritage. 
In conclusion, Roujiamo is not just a meal but a cultural treasure that has been passed down from generation to generation. This savory sandwich, with its rich history, is a must-try for anyone interested in exploring Chinese cuisine. 
Comprehension questions
I will read each question. Then, please answer them based on the article.
What is Roujiamo?
How has the dish evolved over time?
Where can Roujiamo be found?
What is one interesting thing about Roujiamo?
What does Roujiamo represent in Chinese culture?
Discussion questions
I will read each question. Then, please answer them.
Do you have any traditional dishes in your own country that are similar to Roujiamo? How do they compare to this Chinese delicacy?
How does Roujiamo compare to other street foods that you've tried? What makes it unique?
Do you think that Roujiamo can be considered a healthy meal?
If you were to visit China, would you prefer to try Roujiamo from a street vendor or a high-end restaurant? Why?
In what ways can food bring people together and promote cultural exchange? How can trying new foods and cuisines help us better understand different cultures?
Listening: