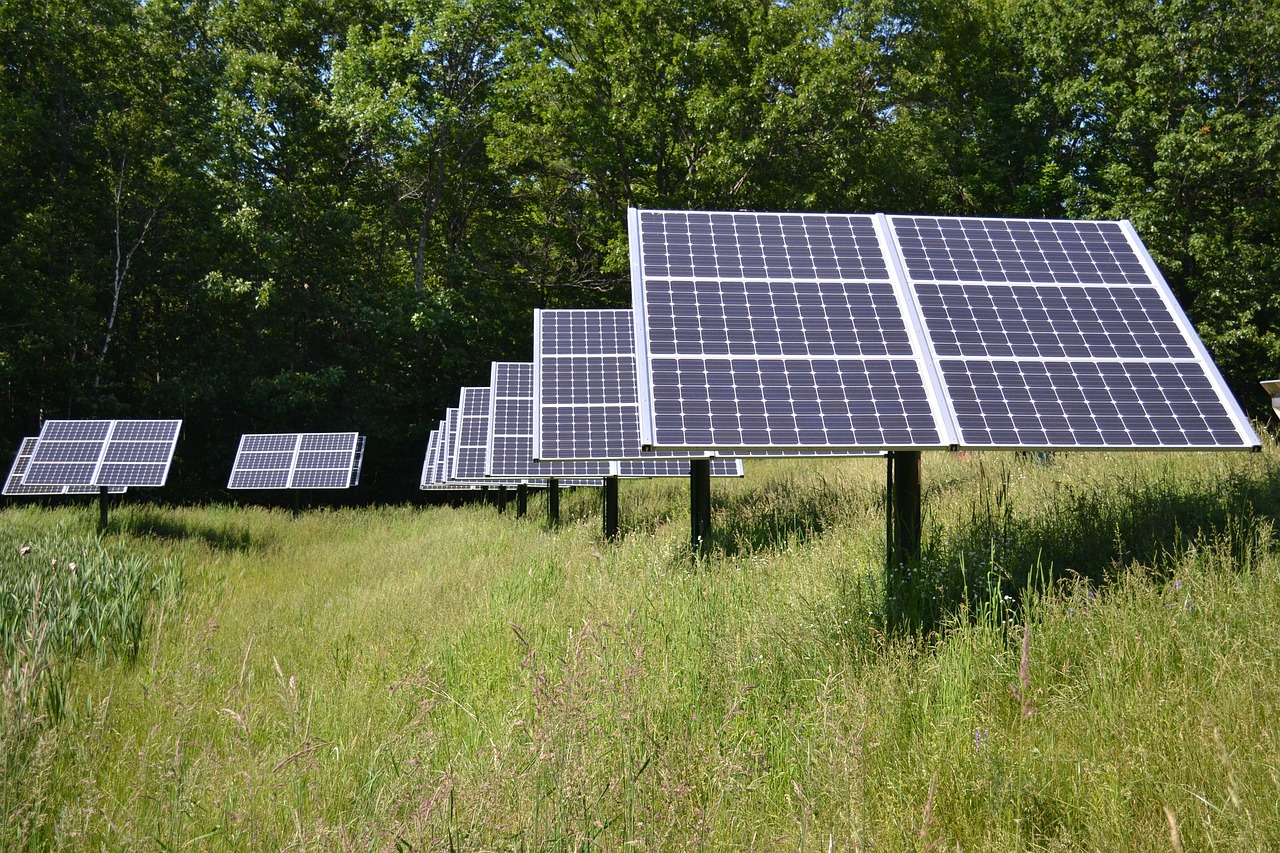 Pre-reading questions:
I will read each question. Then, please answer them.
What is clean energy, and why is it important?
What are some examples of renewable energy sources?
Vocabulary:
I will read the words, meanings, and sample sentences. Then, repeat after me.
adopt /uh-DOPT/

[verb] – to accept or start to use something new
Many families choose to adopt pets from animal shelters instead of buying them from pet stores.

shift /shift/

[noun] – a change in position or direction
We noticed a shift in the weather as the sky darkened and strong winds started blowing, indicating an approaching storm.

revolution /rev-uh-LOO-shuhn/

[noun] – a very important change in the way that people do things
The invention of the smartphone brought about a revolution in communication, allowing people to easily connect with others around the world.

alternative /awl-TUR-nuh-tiv/

[noun] – something that is different from something else, especially from what is usual, and offering the possibility of choice
When I have a headache, I prefer to drink herbal tea as an alternative to taking medication.

storage /STAWR-ij/

[noun] – the act of keeping things somewhere so that they can be used later, especially goods or energy supplies
The school library has a dedicated area for book storage, with shelves organized by genre and author.
Article reading:
Please read the whole article. Then, I will check your pronunciation and intonation.
Welcome to a realm where nature's forces reign supreme. In 2023, a pivotal chapter unfolds in the battle against climate change. Nations unite, championing renewable energy and paving the path to a greener future. Join us as we delve into the profound impact of this year, poised to reshape our world.
In 2023, something truly important will happen in the global pursuit of clean energy. Renewable energy sources like solar and wind power are being adopted at an unprecedented rate worldwide. These sources generate electricity without harming the environment and play a vital role in reducing the emissions of harmful greenhouse gases. Countries are realizing the urgent need to transition to renewable energy and are investing in sustainable infrastructure to make it possible. As a result, the shift towards clean energy is becoming a popular trend, changing the way we power our lives. The clean energy revolution is fueled by cheaper renewable technologies like solar power, which are becoming more widespread. People are recognizing the harm caused by traditional energy sources and demanding cleaner alternatives. Governments, businesses, and individuals are embracing sustainability, while energy storage addresses the intermittent power problem.
The year 2023 represents a turning point towards a more sustainable future, promising a greener and brighter world. It's time for us to unite and protect our planet for generations to come.
Comprehension questions
I will read each question. Then, please answer them based on the article.
How are renewable energy sources like solar and wind power being used?
Why are countries investing in sustainable infrastructure?
What is one reason why the shift towards clean energy is becoming popular?
What is the role of energy storage in the clean energy revolution?
What does the year 2023 represent, according to the article?
Discussion questions
I will read each question. Then, please answer them.
Have you observed any solar panels or wind turbines being installed in your local area? If yes, where and how do you think they are impacting the environment?
Have you ever encountered any challenges or obstacles when it comes to adopting or utilizing renewable energy in your daily life? If yes, please share your experience and how you overcame those challenges.
Do you agree that the year 2023 is a significant turning point in the global pursuit of clean energy?
What are some potential challenges or obstacles that countries may face in transitioning to renewable energy sources on a large scale?
What steps can individuals take to actively participate in the clean energy revolution and contribute to a greener future?
Listening: