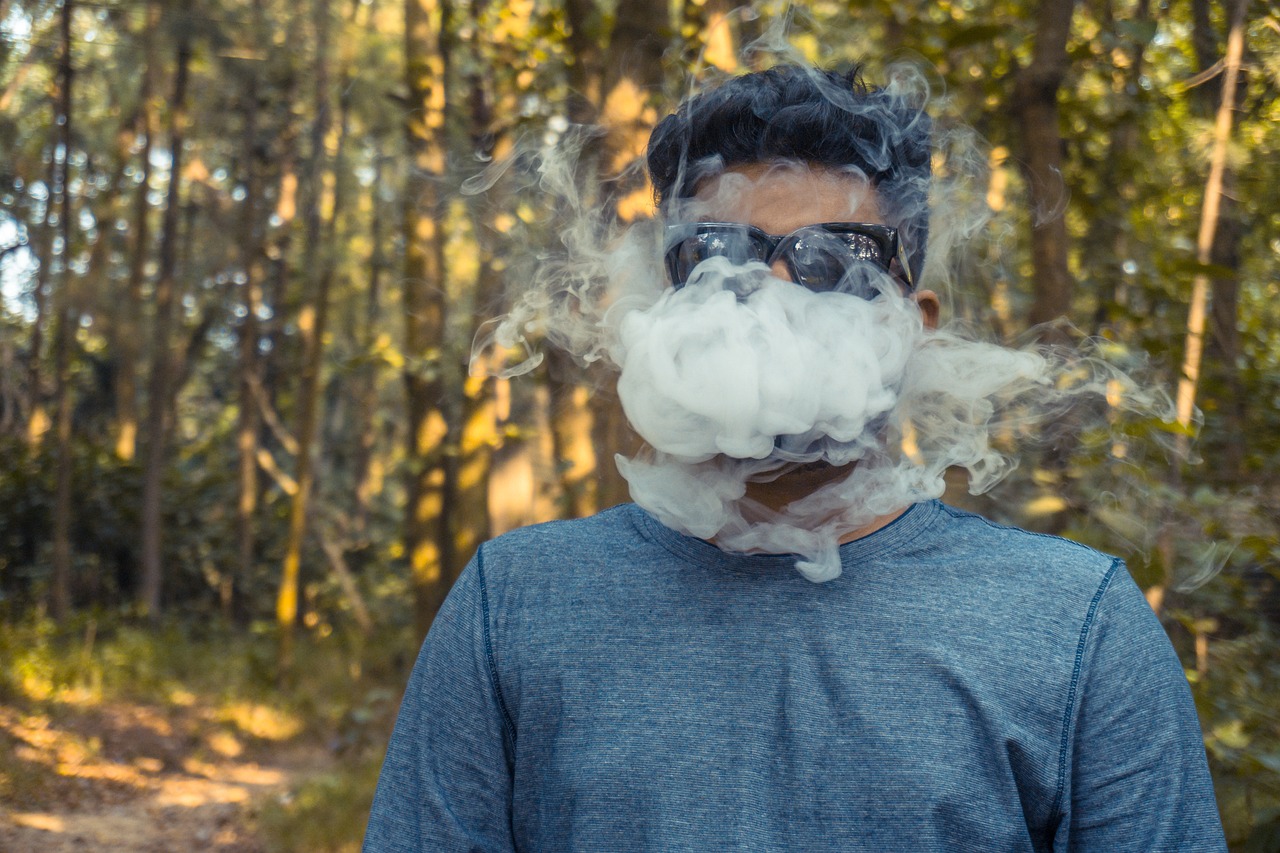 Pre-reading questions:
I will read each question. Then, please answer them.
講師がそれぞれの質問を読むので答えましょう。
Are you familiar with vape or e-cigarettes?
Do you think your people should be allowed to use vapes or e-cigarettes?
Vocabulary:
I will read the words, meanings, and sample sentences. Then, repeat after me.
単語、意味、例文を読みます。講師に続いて音読しましょう。
action /ak-SHUHN/

[noun] – the process of doing something, especially when dealing with a problem or difficulty
In times of emergency, it's crucial to have a clear chain of action to ensure the safety and well-being of everyone involved.

quirbt /kwit /

[verb] – to stop doing something
James used to be a heavy drinker, but he made a conscious choice to quit alcohol and focus on leading a healthier lifestyle.

harmless /HAHRM-lis/

[adjective] – not able or not likely to cause harm
The small insect found in the garden is harmless to plants and humans.

smoker /SMOH-ker/

[noun] – someone who smokes tobacco regularly
The no-smoking sign is displayed prominently in this area to remind smokers not to light up.

habit /HAB-it/

[noun] – something that you do often and regularly, sometimes without knowing that you are doing it
John has a habit of checking his phone every few minutes, even when he's in the middle of a conversation.
Article reading:
Please read the whole article. Then, I will check your pronunciation and intonation.
記事を音読しましょう。講師はあなたの発音とイントネーションを確認します。
The Australian government is taking strong action to ban e-cigarettes, especially among teenagers, as part of important changes to smoking rules. Health Minister Mark Butler is worried about the growing use of vaping in schools, which can cause addiction and health problems in young people. The new rules will stop people from importing non-prescription e-cigarettes and make sure they are sold in plain packaging, like medicine, to help people quit smoking. They will also ban colorful packaging and throw-away e-cigarettes that look like ordinary, harmless things. The government will also make tobacco taxes higher every year for the next three years, starting in September.
While it's good that disposable e-cigarettes will be banned, it's important to make sure that people who want to quit smoking can still get help with approved vaping products. The government will spend a lot of money on programs to help people quit smoking without using e-cigarettes. In the UK, they have a different plan. They want to help one million smokers quit by giving them starter kits for vaping and support to change their habits.
True or False:
Read the sentences and identify if they are true or false based on the article.
文章を読んで、記事に基づいて正誤を答えましょう。
Vaping has no negative effects on a person or an adolescent.
There is an increasing use of vaping in schools and potential health risks for young people. 
The new rules will prohibit the import of non-prescription e-cigarettes.
Colorful packaging and disposable e-cigarettes resembling harmless objects will be required.
The Australian government will increase tobacco taxes each year for the next three years, starting in September.
Fill in the blanks:
Choose the correct word from the table then fill in the blanks.
適切な言葉を選んで空欄を埋めましょう。
| | | | | |
| --- | --- | --- | --- | --- |
| action | quit | harmless | smoker | habit |
Lisa has a __________ of leaving her keys on the kitchen counter, which often leads to her misplacing them.
After years of smoking, her father finally decided to __________ for the sake of his health.
Despite its intimidating appearance, the spider in the corner of the room is __________.
The government took swift __________ to address the economic crisis, implementing new policies to stimulate growth and create jobs.
Albert's doctor advised him to quit smoking due to the health risks associated with being a __________.
Listening: