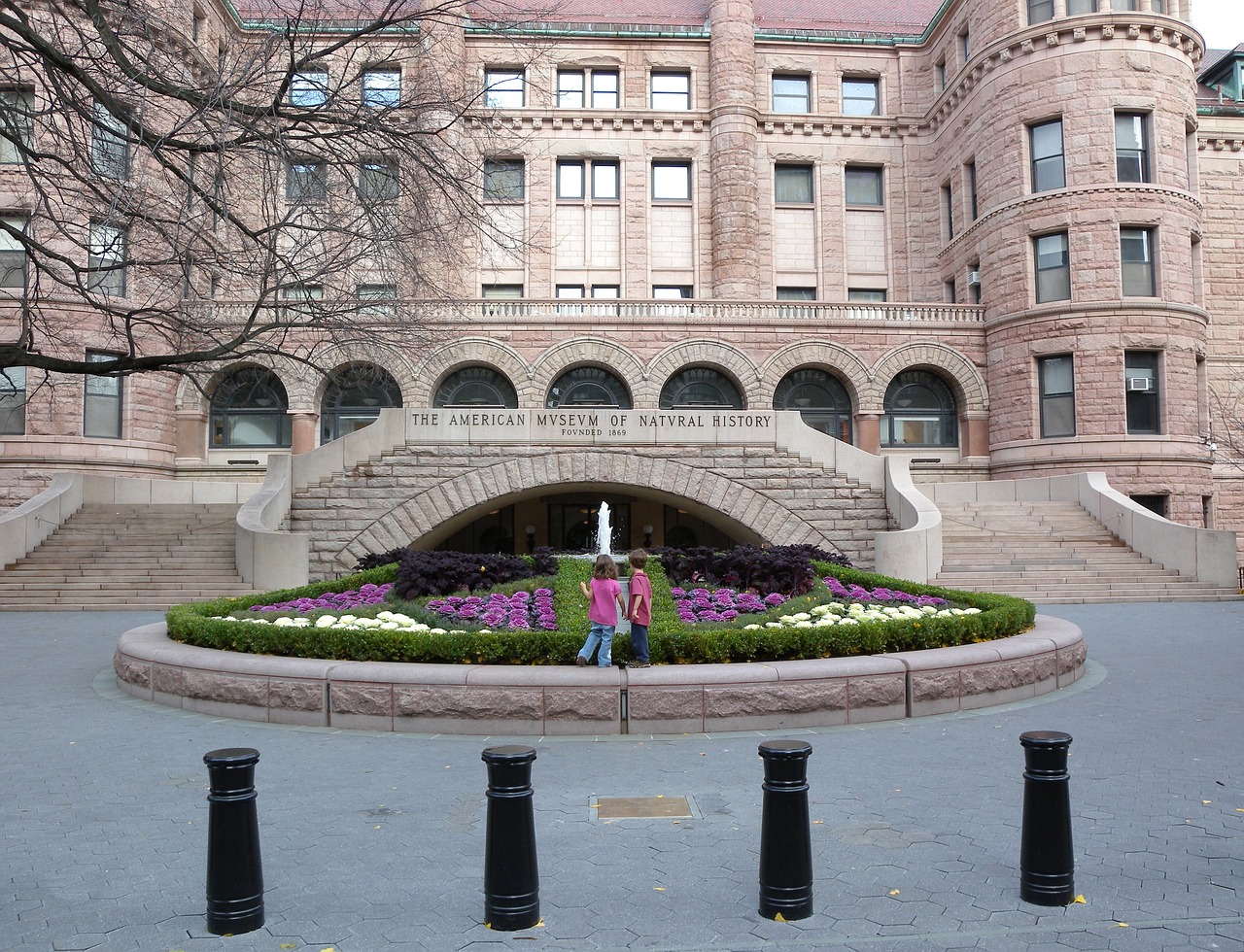 Pre-reading questions:
I will read each question. Then, please answer them.
Are there any specific museums on your bucket list that you hope to visit in the future? If so, what attracts you to those particular museums?
Do you have a preferred time of day or season for visiting museums? Why?
Vocabulary:
I will read the words, meanings, and sample sentences. Then, repeat after me.
fascinating /FAS-uh-ney-ting/

[adjective] – extremely interesting
The story had a fascinating plot twist that kept me engaged until the very end.

interactive /in-ter-AK-tiv /

[adjective] – An interactive system or computer program is designed to involve the user in the exchange of information
The museum's interactive exhibit on space exploration left people in awe.

featuring /FEE-cher/

[verb] – to include someone or something as an important part
The latest smartphone features a high-resolution camera and a fingerprint scanner for added security.

breathtaking /BRETH-tey-king/

[adjective] – extremely exciting, beautiful, or surprising
The painting displayed in the gallery was breathtaking.

stunning /STUHN-ing/

[adjective] – extremely beautiful or attractive
The actress wore a stunning gown that turned heads on the red carpet.
Article reading:
Please read the whole article. Then, I will check your pronunciation and intonation.
The American Museum of Natural History (AMNH) in New York has revealed its amazing new wing, the Richard Gilder Center for Science, Education, and Innovation. With a remarkable investment of $465 million, this building completely transforms the museum's campus. Designed by Studio Gang, the Gilder Center seamlessly connects 20 buildings through 33 access points, creating an improved layout for visitors. The grand entrance raises the bar, enhancing the AMNH experience. Alongside recent renovations, like the Halls of Gems and Minerals and Northwest Coast Hall, the Gilder Center enriches the museum's offerings. Inside, visitors can explore fascinating scientific exhibitions, enjoy a top-notch restaurant, discover visible storage spaces, access a comprehensive library, and engage in advanced classrooms and modern laboratories. The captivating butterfly vivarium showcases live specimens in a beautiful tropical setting, while the interactive "Invisible Worlds" video experience reveals the wonders of nature's tiny processes.
Former AMNH president Ellen Futter highlights the importance of the Gilder Center, especially in a time when science is sometimes questioned. It inspires awe and curiosity, surpassing traditional museum spaces. Architecturally, the Gilder Center seamlessly blends into the campus, featuring a breathtaking atrium flooded with natural light. Its gracefully curved surfaces transport visitors to stunning landscapes resembling canyons and underwater reefs. As an extraordinary addition to New York City's architectural scene, the Gilder Center demonstrates AMNH's commitment to advancing scientific knowledge, providing quality education, and preserving the wonders of our natural world.
Comprehension questions
I will read each question. Then, please answer them based on the article.
What is the name of the new wing at the American Museum of Natural History?
What recent renovations are mentioned in the article?
What can visitors find inside the Gilder Center?
What kind of landscapes do the Gilder Center's curved surfaces resemble?
How does the Gilder Center blend into the campus architecturally?
Discussion questions
I will read each question. Then, please answer them.
Which museum stands out as the most memorable one you have ever visited? Could you describe it briefly?
What is the most interesting thing you have done or activity you have participated in at a museum? Could you please explain what made it so captivating or engaging for you?
Have you ever visited a museum dedicated to natural history?
What are your thoughts on the American Museum of Natural History (AMNH) in New York?
Would you like to visit the American Museum of Natural History (AMNH) in New York someday? If so, what specifically interests you about it?
Listening: