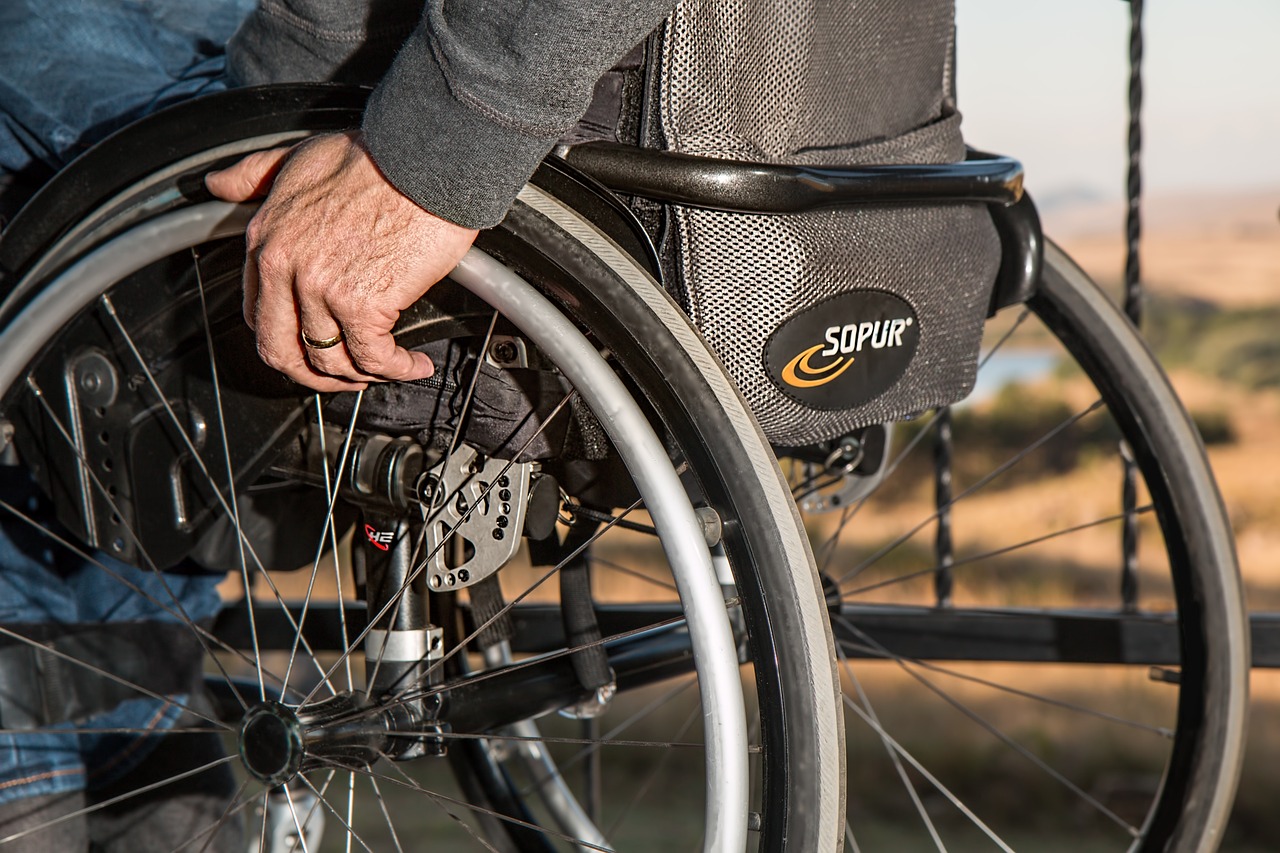 Pre-reading questions:
I will read each question. Then, please answer them.
講師がそれぞれの質問を読むので答えましょう。
Have you ever flown on a commercial airplane?
Have you ever seen wheelchair users get on or off an airplane?
Vocabulary:
I will read the words, meanings, and sample sentences. Then, repeat after me.
単語、意味、例文を読みます。講師に続いて音読しましょう。
boarding /BAWR-ding/

[noun] – the process of entering the airplane and taking one's seat before the flight.
The boarding at the airport was efficient, with passengers quickly moving through security and onto the airplane.

unnecessary / uhn-NES-uh-ser-ee/

[adjective] – not needed or wanted, or more than is needed or wanted
We decided to remove all the unnecessary items from our backpacks to make them lighter for the hiking trip.

welcoming /WEL-kuh-muhng/

[adjective] – friendly or making you feel welcome
Despite the heavy rain, we kept a welcoming smile on our faces as we served the customers at the outdoor event.

convenient /kuhn-VEEN-yuhnt/

[adjective] – suitable for your purposes and needs and causing the least difficulty
Living near the grocery store is convenient because I can easily walk there to buy what I need.

promote /pruh-MOHT/

[verb] – to encourage people to like, buy, use, do, or support something
The school organized a campaign to promote recycling and encourage students to reduce waste.
Article reading:
Please read the whole article. Then, I will check your pronunciation and intonation.
記事を音読しましょう。講師はあなたの発音とイントネーションを確認します。
One significant innovation worth mentioning is the introduction of adjustable seats. These seats can be changed to suit the individual needs of wheelchair users, providing greater comfort during the flight. Passengers can now adjust their seats to find their perfect position, making the journey more enjoyable and relaxing. Another exciting development is the improved process for boarding wheelchair users. Delta Airlines has introduced mechanisms that make it easier for them to transition from their wheelchairs to airplane seats. This ensures a smooth and dignified boarding experience without any unnecessary hassle.
These impressive designs and thoughtful improvements show Delta's dedication to accessibility and inclusivity. By prioritizing the needs of wheelchair users, Delta is making flying more welcoming and comfortable for all passengers.
With these exciting advancements, air travel is becoming more convenient and enjoyable for wheelchair users. This progress breaks down barriers and promotes inclusivity within the aviation industry, ensuring that everyone can have a fantastic flying experience.
True or False:
Read the sentences and identify if they are true or false based on the article.
文章を読んで、記事に基づいて正誤を答えましょう。
The article discusses the introduction of adjustable seats on airplanes for wheelchair users.
Delta Airlines is the only airline implementing innovations for passengers with mobility challenges.
The new airplane seat designs mentioned in the article only benefit wheelchair users.
The article mentions that these innovations will make air travel less accessible for wheelchair users.
The implementation of these innovations in the aviation industry promotes inclusivity and removes barriers for individuals with mobility challenges.
Fill in the blanks:
Choose the correct word from the table then fill in the blanks.
適切な言葉を選んで空欄を埋めましょう。
| | | | | |
| --- | --- | --- | --- | --- |
| boarding | unnecessary | welcoming | convenient | promote |
Sarah felt trapped in a boring meeting, but she maintained a _________ attitude to show respect to her colleagues.
The ________ of the plane went smoothly as passengers entered one by one and found their seats.
The company launched a new advertising campaign to _______ its latest product and attract more customers.
Having a smartphone is __________ because I can stay connected with my friends and family no matter where I am.
Sarah realized that buying a new phone was an ___________ expense since her current phone was still working perfectly fine.
Listening: