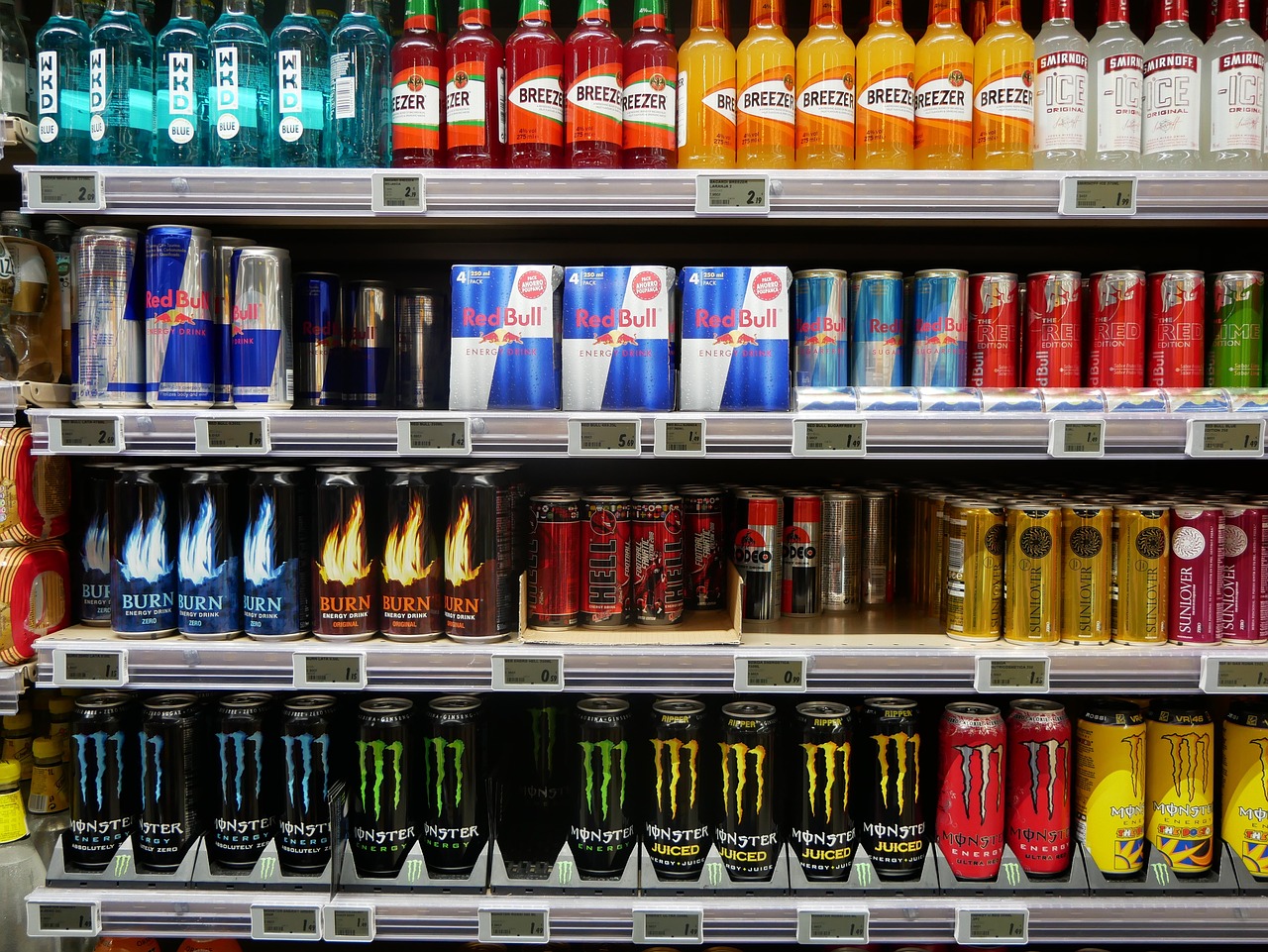 Pre-reading questions:
I will read each question. Then, please answer them.
講師がそれぞれの質問を読むので答えましょう。
Have you ever consumed an energy drink?
Do you find energy drinks to be effective in providing a boost of energy?
Vocabulary:
I will read the words, meanings, and sample sentences. Then, repeat after me.
単語、意味、例文を読みます。講師に続いて音読しましょう。
ingredient /uhng-GREE-dee-uhnt/

[noun] – a food that is used with other foods in the preparation of a particular dish
Flour is an important ingredient in baking cakes and bread.

damage /DA-muhj/

[noun] – harm or injury
The storm caused a lot of damage to the houses in the neighborhood.

performance /per-FAWR-muhns/

[noun] – the act or process of performing a task, function, or action; the carrying out or execution of something
The new computer has faster performance, allowing tasks to be completed more efficiently.

reliable /ri-LAHY-uh-buhl/

[adjective] – able to be trusted or believed because of working or behaving well in the way that you expect
John is a reliable friend who always keeps his promises and helps others when they need him.

diet /DAHY-it/

[noun] – it refers to the food and drink regularly consumed by a person or an animal. It can also refer to a specific regimen of eating and drinking that is prescribed for health reasons, weight loss, or a particular lifestyle (e.g., vegetarian diet, Mediterranean diet)
My doctor advised me to follow a healthy diet that includes plenty of fruits and vegetables.
Article reading:
Please read the whole article. Then, I will check your pronunciation and intonation.
記事を音読しましょう。講師はあなたの発音とイントネーションを確認します。
Are you curious about what makes energy drinks so energizing? They have a special ingredient called taurine. But what exactly is taurine, and why is it added to energy drinks? Let's find out.
Taurine is vital for your body, helping with hydration, metabolism, muscle function, and the nervous system. It regulates water and mineral movement in cells, keeping them balanced and healthy. Taurine also acts as an antioxidant, safeguarding cells against damage from free radicals. In short, taurine plays a crucial role in supporting overall health and well-being. Energy drinks offer a quick energy boost from caffeine, sugar, and stimulants. They add taurine, a natural compound found in some foods and our bodies, to enhance performance and combat fatigue. However, the effectiveness of taurine in these drinks is still debated. It's important to consume them in moderation, especially if you're sensitive to caffeine or have health issues.
Remember, the most reliable way to naturally boost your energy is to maintain a balanced diet and lead a healthy lifestyle.
True or False:
Read the sentences and identify if they are true or false based on the article.
文章を読んで、記事に基づいて正誤を答えましょう。
Taurine is a harmful ingredient found in energy drinks.
Taurine helps with hydration and muscle function.
Taurine regulates sugar levels in the body.
Energy drinks can be consumed in large quantities without any negative effects.
Taurine is a synthetic compound added to energy drinks.
Fill in the blanks:
Choose the correct word from the table then fill in the blanks.
適切な言葉を選んで空欄を埋めましょう。
| | | | | |
| --- | --- | --- | --- | --- |
| ingredient | damage | performance | reliable | diet |
Sarah follows a healthy ______ consisting of fruits, vegetables, and lean proteins to maintain her fitness.
Tomatoes are a key ______ in making pasta sauce.
The car accident caused a lot of ______ to both vehicles.
I trust this brand because its products are ______ and rarely have any issues.
The soccer team's ______ in the championship match was impressive, and they won the game.
Listening: