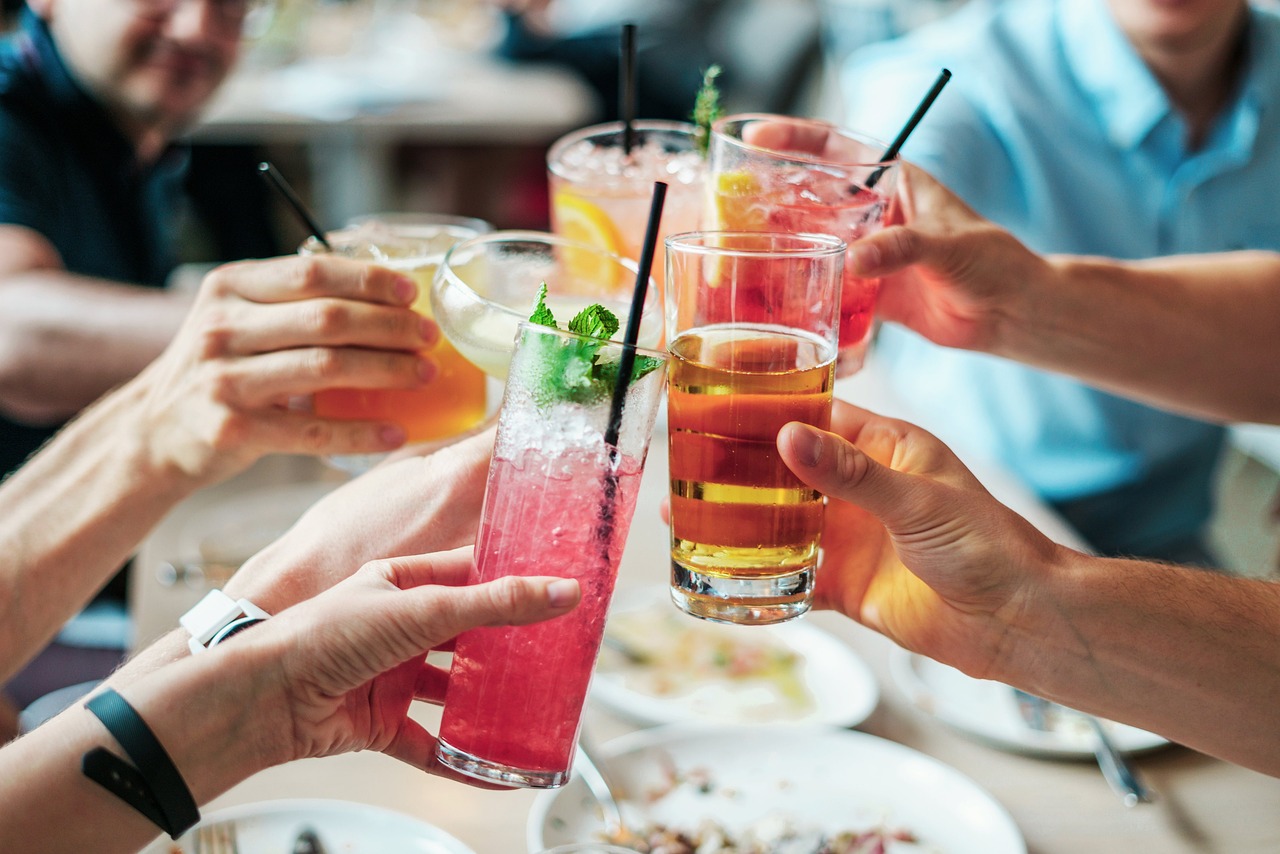 Pre-reading questions:
I will read each question. Then, please answer them.
講師がそれぞれの質問を読むので答えましょう。
Do you know someone who drinks alcoholic beverages?
Do you think drinking liquor is bad for your health?
Vocabulary:
I will read the words, meanings, and sample sentences. Then, repeat after me.
単語、意味、例文を読みます。講師に続いて音読しましょう。
highlight /HAHY-lahyt/

[verb] – to attract attention to or emphasize something important
The advertisement used bright colors and catchy slogans to highlight the unique features of the product.

strategy /STRAT-i-jee/

[noun] – a detailed plan for achieving success in situations such as war, politics, business, industry, or sport, or the skill of planning for such situations
The student created a study strategy that involved setting goals, creating a schedule, and using effective study techniques.

treatment /TREET-muhnt/

[noun] – the use of drugs, exercises, etc. to cure a person of an illness or injury
The holistic practitioner provided natural and alternative treatments to promote wellness and address the root causes of illness.

addiction /uh-DIK-shuhn/

[noun] – an inability to stop doing or using something, especially something harmful
The support group offers a safe and non-judgmental environment for individuals recovering from addiction.

profile /PROH-fahyl /

[noun] – a description of someone containing all the most important or interesting facts about the person
The psychologist conducted a series of tests to assess the individual's cognitive profile, including memory, attention, and problem-solving skills.
Article reading:
Please read the whole article. Then, I will check your pronunciation and intonation.
記事を音読しましょう。講師はあなたの発音とイントネーションを確認します。
Scientists conducted a study to learn more about how genes and drinking habits are connected. They analyzed a diverse group of people and found that those who drink heavily have certain genetic differences related to how their bodies process alcohol. These differences make them better at breaking down alcohol, but that doesn't mean heavy drinking is safe for them. The study showed that heavy drinkers still have a higher risk of liver diseases, heart problems, and other alcohol-related health issues. This highlights the importance of drinking responsibly.
These findings are important for public health strategies and alcohol education. Understanding how genetics and the body's reactions to alcohol play a role can help create better support programs for heavy drinkers. It also reminds us that promoting moderation and responsible drinking is essential to avoiding health problems. The study suggests that personalized treatments for alcohol addiction based on a person's genetic profile could be possible. By understanding how alcohol affects the body, we can work towards promoting healthier drinking habits and reducing the impact of alcohol-related diseases in our communities.
True or False:
Read the sentences and identify if they are true or false based on the article.
文章を読んで、記事に基づいて正誤を答えましょう。
Heavy drinkers have better alcohol breakdown abilities due to these genetic differences.
Heavy drinkers are immune to liver diseases and heart problems.
Heavy drinking is good for your health.
The findings have implications for public health strategies and alcohol education.
Understanding genetic factors and the body's response to alcohol can help develop better support programs for heavy drinkers.
Fill in the blanks:
Choose the correct word from the table then fill in the blanks.
適切な言葉を選んで空欄を埋めましょう。
| | | | | |
| --- | --- | --- | --- | --- |
| highlight | strategy | treatment | addiction | profile |
The support group provides resources and guidance for individuals struggling with substance ___________.
A professional ___________ serves as a concise introduction that highlights an individual's professional achievements, work history, skills, and areas of expertise.
The presenter used visual aids to ___________ the key points of the presentation.
The company developed a comprehensive marketing ___________ to increase brand awareness and reach a wider audience.
The patient underwent a specialized ___________ for their medical condition to improve their health.
Listening: