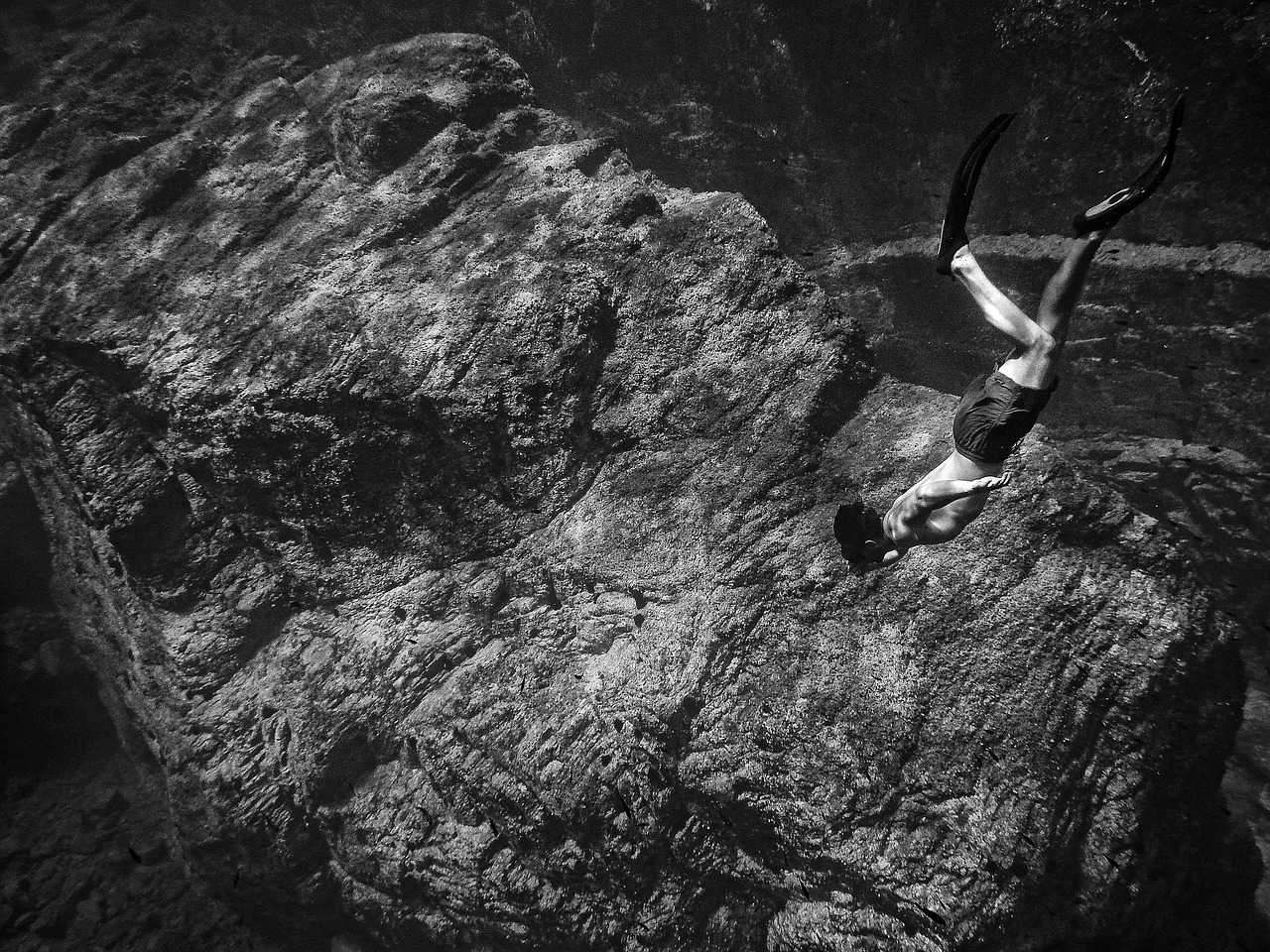 Pre-reading questions:
I will read each question. Then, please answer them.
講師がそれぞれの質問を読むので答えましょう。
Have you ever gone on a deep-sea diving excursion for tourism purposes?
Do you believe deep-sea tourism can contribute to a better understanding of marine life?
Vocabulary:
I will read the words, meanings, and sample sentences. Then, repeat after me.
単語、意味、例文を読みます。講師に続いて音読しましょう。
tourism /TOOR-iz-uhm/

[noun] – the business of providing services such as transportation, places to stay, or entertainment for people who are on vacation
Tourism is the act of traveling to different places for leisure and exploring new cultures and attractions.

peace /pees/

[noun] – the state of not being interrupted or annoyed by worry, problems, noise, or unwanted actions
After a long day of exams, Sarah found peace in her quiet bedroom, away from the noise and stress of school.

imagine /ih-MAJ-in/

[verb] – to form or have a mental picture or idea of something
I can't even imagine how exciting it would be to visit the Eiffel Tower in Paris one day!

rare /rair/

[adjective] – not common or frequent; very unusual:
The red diamond is incredibly rare and valuable, making it one of the most sought-after gems in the world.

equipment /ih-KWIP-muhnt/

[noun] – the set of necessary tools, clothing, etc. for a particular purpose
Our school's science lab is well-equipped with a variety of equipment, such as microscopes, test tubes, and Bunsen burners, to conduct exciting experiments.
Article reading:
Please read the whole article. Then, I will check your pronunciation and intonation.
記事を音読しましょう。講師はあなたの発音とイントネーションを確認します。
Welcome to the amazing world of underwater and deep-sea tourism! Today, we will discover why these incredible adventures have become extremely popular all around the world. Prepare to be amazed as we explore the hidden wonders beneath the surface of the ocean.
Immerse yourself in a fascinating underwater world! Discover vibrant sea life, uncover hidden sunken ships, and see breathtaking ecosystems. Marvel at graceful sea turtles and stunning tropical fish. Escape the busy and hectic nature of everyday life and find peace in the calming embrace of the ocean. Take the leap into deep-sea tourism for even more awe-inspiring adventures. Thanks to advanced technology, we can now explore the deepest parts of the ocean. Imagine descending thousands of meters, discovering unique formations, and encountering fascinating deep-sea creatures that have adapted to extreme conditions. It's an exciting journey that reveals secrets and gives us a rare glimpse into an unseen world.
Underwater and deep-sea tourism fascinate us with their accessibility, improved equipment, and safety measures. Our natural curiosity and love for nature urge us to freely explore, revealing the breathtaking beauty of the ocean. 
True or False:
Read the sentences and identify if they are true or false based on the article.
文章を読んで、記事に基づいて正誤を答えましょう。
Deep-sea tourism has become extremely popular worldwide.
Deep-sea tourism allows us to explore the hidden wonders beneath the ocean's surface.
Deep-sea tourism offers opportunities to encounter sea turtles and tropical fish.
Deep-sea tourism helps us escape the busy and hectic nature of everyday life.
Advanced technology allows us to explore only the shallow parts of the ocean.
Fill in the blanks:
Choose the correct word from the table then fill in the blanks.
適切な言葉を選んで空欄を埋めましょう。
| | | | | |
| --- | --- | --- | --- | --- |
| tourism | peace | imagine | rare | equipment |
The chances of finding a four-leaf clover in a field are very _____, but if you do find one, it is said to bring good luck.
Many countries rely on ______ as an important source of income and job opportunities for local communities.
During her vacation in the countryside, Emily enjoyed the ______ of the tranquil forest, where she could relax and forget about her everyday worries.
It's hard to ______ a world without smartphones, as they have become such an essential part of our daily lives.
Before starting the art class, the teacher distributed paintbrushes, palettes, and other ______ to each student so they could begin their creative projects.
Listening: