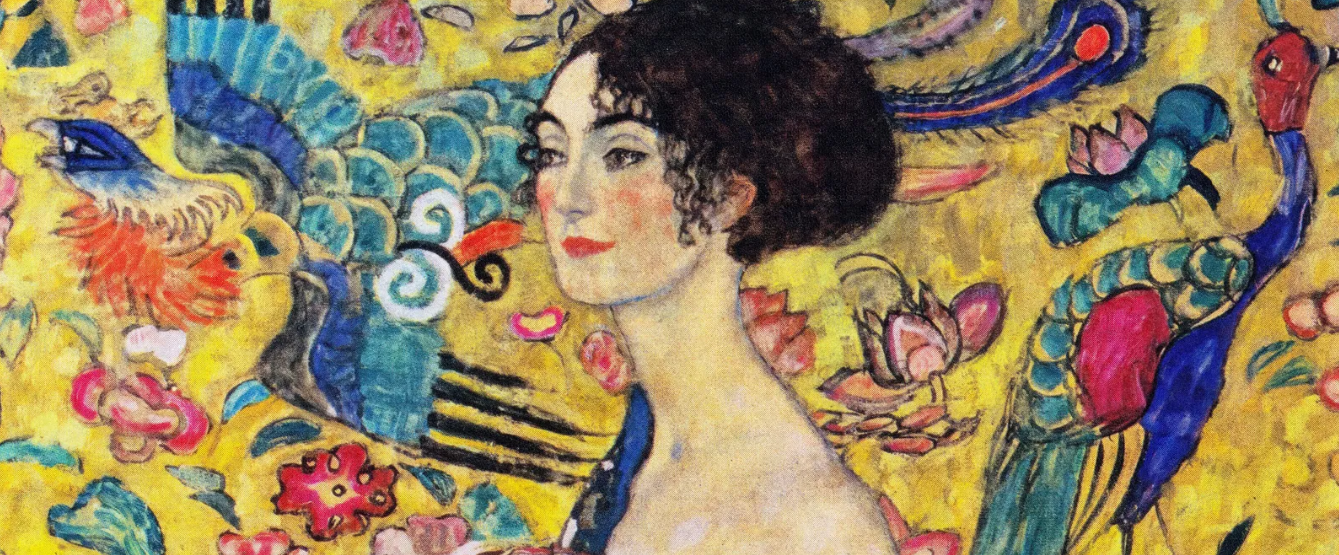 ©Alamy
Pre-reading questions:
I will read each question. Then, please answer them.
Have you ever tried painting before? If yes, what kind of painting did you do? If not, what do you think it would be like to paint?
Can you name any famous painters from history? What do you know about their work or their style?
Vocabulary:
I will read the words, meanings, and sample sentences. Then, repeat after me.
discover /dih-SKUHV-er/

[verb] – to find information, a place, or an object, especially for the first time
During our science class, we will discover fascinating facts about the planets in our solar system.

fancy /FAN-see/

[adjective] – decorative or complicated
Sarah wore her fancy dress to the party and felt very elegant and stylish.

collection /kuh-LEK-shuhn/

[noun] – a group of objects of one type that have been collected by one person or in one place
Jack has a large collection of stamps from different countries, and he enjoys looking at them and learning about different cultures.

tour /toor/

[verb] – to go on a tour somewhere
The students were excited to tour the zoo and see various animals from different parts of the world.

audience /AW-dee-uhns/

[noun] – the group of people together in one place to watch or listen to a play, movie, someone speaking, etc.
The singer performed her new song in front of a large audience, and everyone clapped and cheered at the end.
Article reading:
Please read the whole article. Then, I will check your pronunciation and intonation.
Discover the enchanting realm of Gustav Klimt's renowned artwork, "Lady with a Fan." With a value of $65 million, this painting embodies beauty and artistic brilliance. Join us as we unravel its mysteries and embark on a captivating voyage through this extraordinary masterpiece.
Gustav Klimt, an Austrian artist who lived during the late 19th and early 20th centuries, was famous for his unique style and his contributions to the Art Nouveau movement. "Lady with a Fan" was created during his Golden Phase, which was characterized by lavish gold details and intricate designs. The painting shows a beautiful woman in a fancy dress holding a captivating fan. Klimt's detailed brushwork gives it a unique quality that captures feminine allure. It has a troubled past, having been taken by the Nazis during WWII, but now resides in the Belvedere Museum in Vienna after being part of Austria's art collection. "Lady with a Fan" has toured globally, captivating viewers with its beauty and history. It represents Klimt's brilliance, embodying beauty, femininity, and the fleeting nature of life. Its patterns and golden colors enchant art enthusiasts, serving as a cultural icon that transcends boundaries and evokes emotions.
With its fascinating history and profound artistic importance, "Lady with a Fan" continues to mesmerize audiences around the world, reaffirming Gustav Klimt's status as one of history's most celebrated artists.
Comprehension questions
I will read each question. Then, please answer them based on the article.
Lady with a Fan" is valued at $65 million.
Gustav Klimt was a French artist.
"Lady with a Fan" was created during Klimt's Golden Phase.
The painting depicts a woman in a casual outfit.
The painting currently resides in the Louvre Museum.
Discussion questions
I will read each question. Then, please answer them.
Have you ever visited an art museum or exhibition that featured the works of a renowned artist? If so, what was your experience like?
If you had the opportunity to ask Gustav Klimt one question about his artistic process or inspiration for "Lady with a Fan," what would it be?
Do you agree that the historical background of "Lady with a Fan" enhances its artistic significance?
The article mentions that "Lady with a Fan" went on a global tour in the 21st century, captivating audiences worldwide. Why do you think this painting, among countless others, was chosen for such a tour? Discuss the factors that contribute to the popularity and appeal of certain artworks.
In your opinion, how important is it for society to preserve and exhibit artworks like "Lady with a Fan" that carry historical and cultural significance? Discuss the potential benefits and challenges of preserving and displaying such artworks.
Listening: