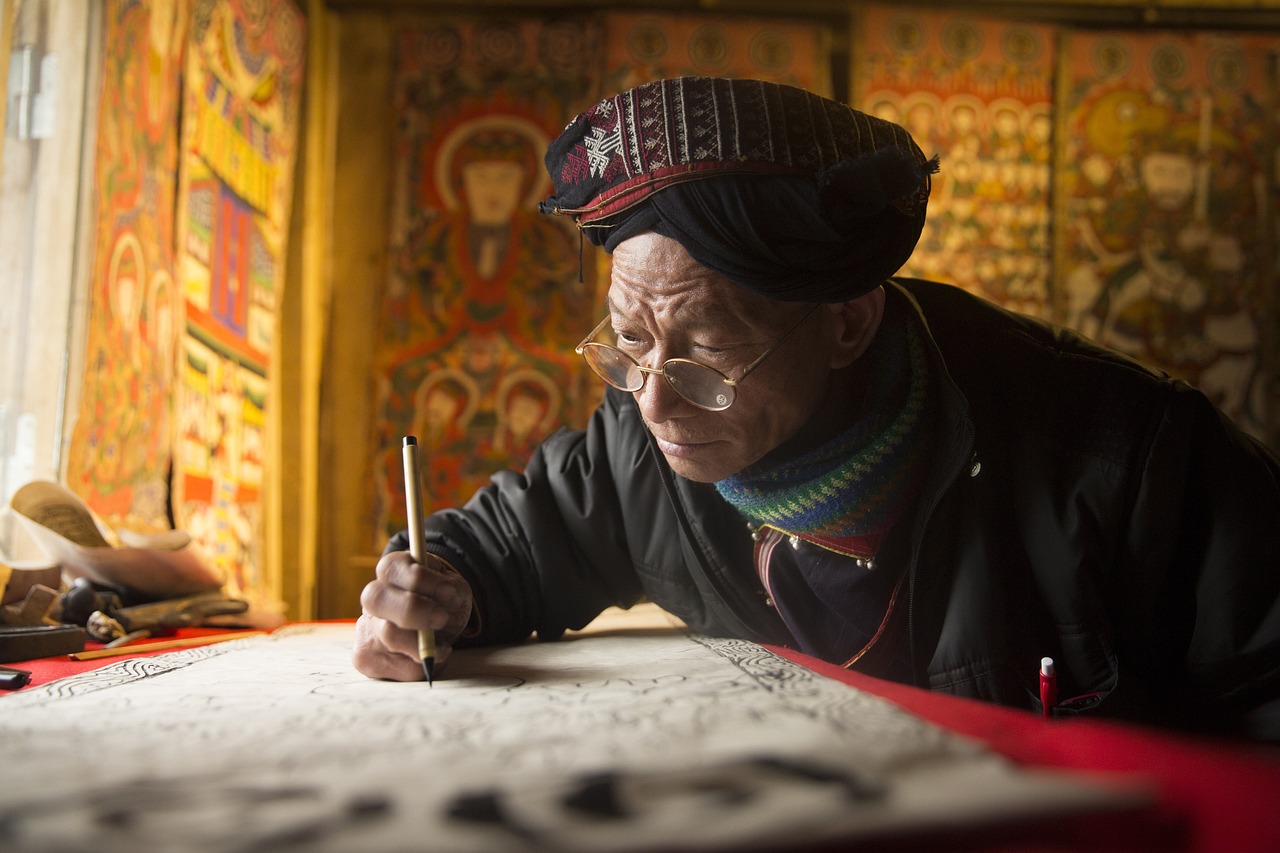 Pre-reading questions:
I will read each question. Then, please answer them.
講師がそれぞれの質問を読むので答えましょう。
Is drawing significant as a means of expression and communication?
Can drawing be used as a therapeutic tool for individuals?
Vocabulary:
I will read the words, meanings, and sample sentences. Then, repeat after me.
単語、意味、例文を読みます。講師に続いて音読しましょう。
imagination /ih-maj-uh-NEY-shuhn/

[noun] – the ability to form pictures in the mind
Sarah's imagination soared as she read the adventure book, picturing herself exploring ancient ruins and encountering mysterious creatures.

happiness /HAP-ee-nis/

[noun] – the feeling of being happy
After receiving her exam results, Emily's face lit up with happiness, knowing that her hard work had paid off.

pure /pyoor/

[adjective] – not mixed with anything else
Maria's voice was filled with pure joy as she sang her favorite song, filling the room with her melodious and heartfelt tones.

thought /thawt/

[noun] – the act of thinking about or considering something, an idea or opinion, or a set of ideas about a particular subject
Before making an important decision, David took a moment to gather his thoughts, considering the pros and cons of each option.

grab /grab/

[verb] – to take hold of something or someone suddenly and roughly
Mark quickly grabbed his backpack from the floor and rushed out of the classroom, eager to catch the bus home.
Article reading:
Please read the whole article. Then, I will check your pronunciation and intonation.
記事を音読しましょう。講師はあなたの発音とイントネーションを確認します。
Welcome to the world of drawing, a remarkable way to let your imagination run wild and express yourself in a unique way. You don't need to be an expert artist to experience the happiness and calmness that drawing can bring. It's a skill that anyone can enjoy, regardless of their level of expertise.
Drawing is pure magic. It transports us to a state of blissful focus, freeing us from stress and worries. As lines dance on paper, we find tranquility amid life's chaos. Like meditation, drawing disconnects us from the outside world, connecting us with our true selves. It's a silent language, expressing thoughts and emotions wordlessly. Through drawing, we unravel our innermost feelings and gain a newfound understanding. Mistakes become stepping stones on our journey, nurturing growth and resilience in a safe haven of creativity. 
Drawing has been scientifically proven to boost happiness and well-being. It releases endorphins, relieves stress, and serves as a therapy for anxiety and depression. Regardless of your talent, grab some materials and experience the profound joy and calmness that drawing offers.
True or False:
Read the sentences and identify if they are true or false based on the article.
文章を読んで、記事に基づいて正誤を答えましょう。
Drawing is a skill that only experts can enjoy.
Drawing disconnects us from our true selves.
Drawing is not a form of self-expression.
Drawing is like meditation and helps us find tranquility.
Drawing can serve as therapy for anxiety and depression.
Fill in the blanks:
Choose the correct word from the table then fill in the blanks.
適切な言葉を選んで空欄を埋めましょう。
| | | | | |
| --- | --- | --- | --- | --- |
| imagination | happiness | pure | thought | grab |
Sarah reached out to ______ the last piece of pizza, but her brother was faster and snatched it before her, leaving her disappointed but still smiling.
The children played joyfully in the park, their laughter echoing with ______ as they chased each other in a game of tag.
Sarah carefully washed her hands with soap and water to ensure they were ______ and free from germs.
The art class encouraged students to unleash their ______ and create colorful paintings of imaginary landscapes and fantastical creatures.
The teacher encouraged the students to share their ______ and opinions during the class discussion, promoting active participation.
Listening: