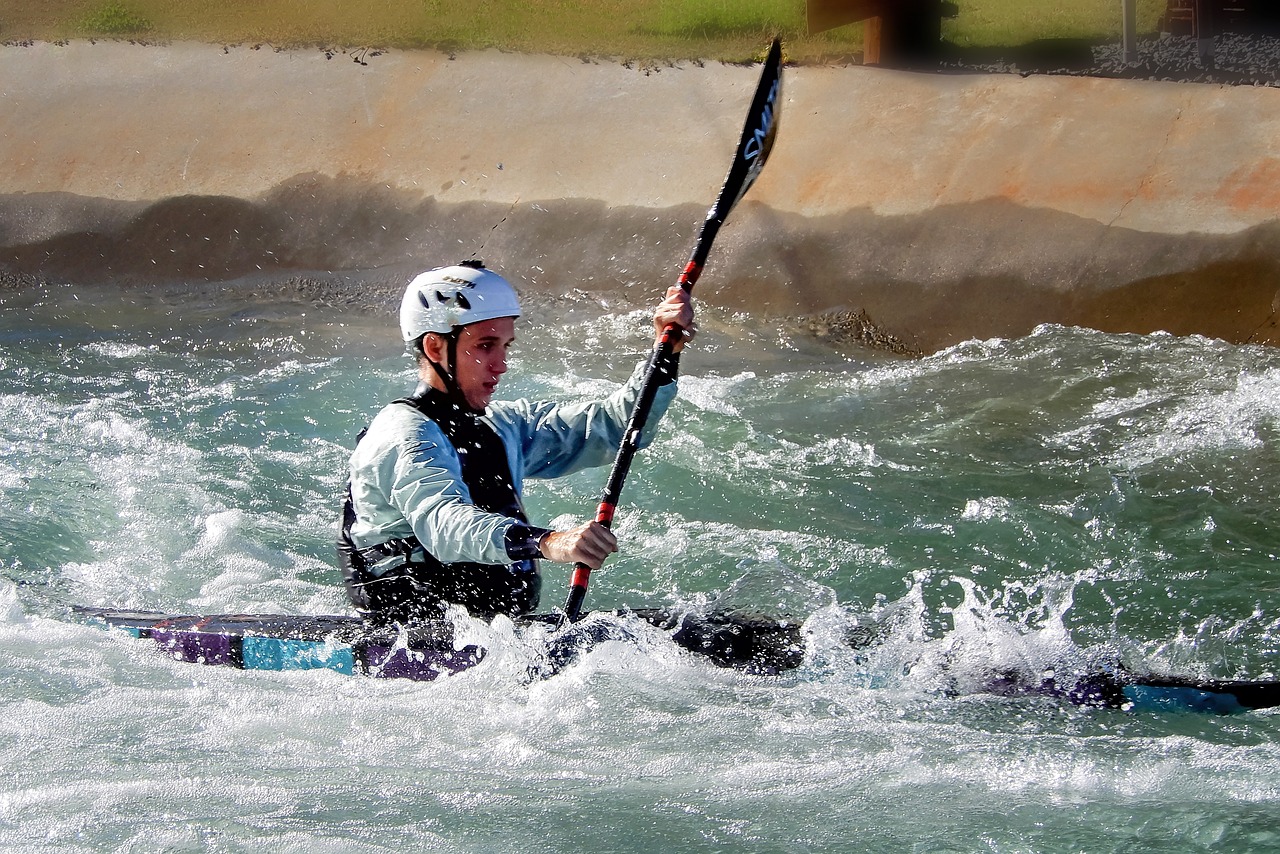 Pre-reading questions:
I will read each question. Then, please answer them.
What is white-water rafting?
What other extreme sports do you know of?
Vocabulary:
I will read the words, meanings, and sample sentences. Then, repeat after me.
thrill /thril/

[noun] – a feeling of extreme excitement, usually caused by something pleasant
Skydiving offers an adrenaline-pumping thrill as you freefall through the air before opening the parachute.

paradise /PAR-uh-dahys/

[noun] – a place or condition of great happiness where everything is exactly as you would like it to be
The lush green valleys and majestic mountains of the countryside make it a paradise for nature enthusiasts.

authentic /aw-THEN-tik/

[adjective] – If something is authentic, it is real, true, or what people say it is
The historic building has been restored to its original glory, preserving its authentic architectural features.

minimize /MIN-uh-mahyz/

[verb] – to reduce something to the least possible level or amount
To minimize the risk of accidents, always wear a helmet while riding a bicycle.

refreshing /ri-FRESH-ing/

[adjective] – pleasantly different and interesting
The small bookstore had a refreshing selection of books that I had never come across before.
Article reading:
Please read the whole article. Then, I will check your pronunciation and intonation.
Abu Dhabi, the capital of the United Arab Emirates, is preparing to introduce an exciting attraction that will bring the thrill of white-water rafting to the desert. The upcoming white-water river in Al Ain, situated in eastern Abu Dhabi, is set to become a major tourist draw and an adventure seeker's paradise. This ambitious project is part of Abu Dhabi's efforts to diversify its tourism offerings and entice visitors from around the world. The man-made white-water river will span around 1.2 kilometers (0.75 miles) and feature a range of exhilarating rapids, drops, and twists, providing an authentic white-water rafting experience. Its development highlights Abu Dhabi's commitment to innovation and its ability to transform the natural landscape into unique recreational opportunities. This project demonstrates the city's ability to leverage its desert environment by introducing thrilling activities.
The white-water river prioritizes environmental sustainability. It combines sustainable practices to minimize its impact on the surrounding ecosystem. Preserving the area's native flora and fauna and protecting the natural habitat are key considerations. It is poised to become a must-visit destination for adventure enthusiasts and nature lovers alike, offering a refreshing escape from the city and an exhilarating desert experience. With its natural beauty, thrilling activities, and commitment to sustainability, this attraction showcases Abu Dhabi's dedication to providing unique and memorable experiences for its visitors.
Comprehension questions
I will read each question. Then, please answer them based on the article.
What is Abu Dhabi preparing to introduce, and where will it be located?
What is the purpose of the upcoming white-water river in Al Ain?
Why is this project considered ambitious, and what is its significance for Abu Dhabi's tourism?
How long will the man-made white-water river be, and what kind of experience will it offer?
What does the development of the white-water river demonstrate about Abu Dhabi's approach to innovation?
Discussion questions
I will read each question. Then, please answer them.
Would the introduction of a white-water river in Al Ain contribute to Abu Dhabi's tourism industry? In what ways?
What factors do you believe make the white-water river in Al Ain an innovative and unique attraction?
Do you believe the white-water river project in Al Ain impacts the local ecosystem positively?
What potential benefits do you see in combining adventure tourism with efforts to preserve the natural environment?
As an adventure enthusiast or nature lover, how likely would you be to visit the white-water river in Al Ain? What aspects of the project appeal to you the most?
Listening: