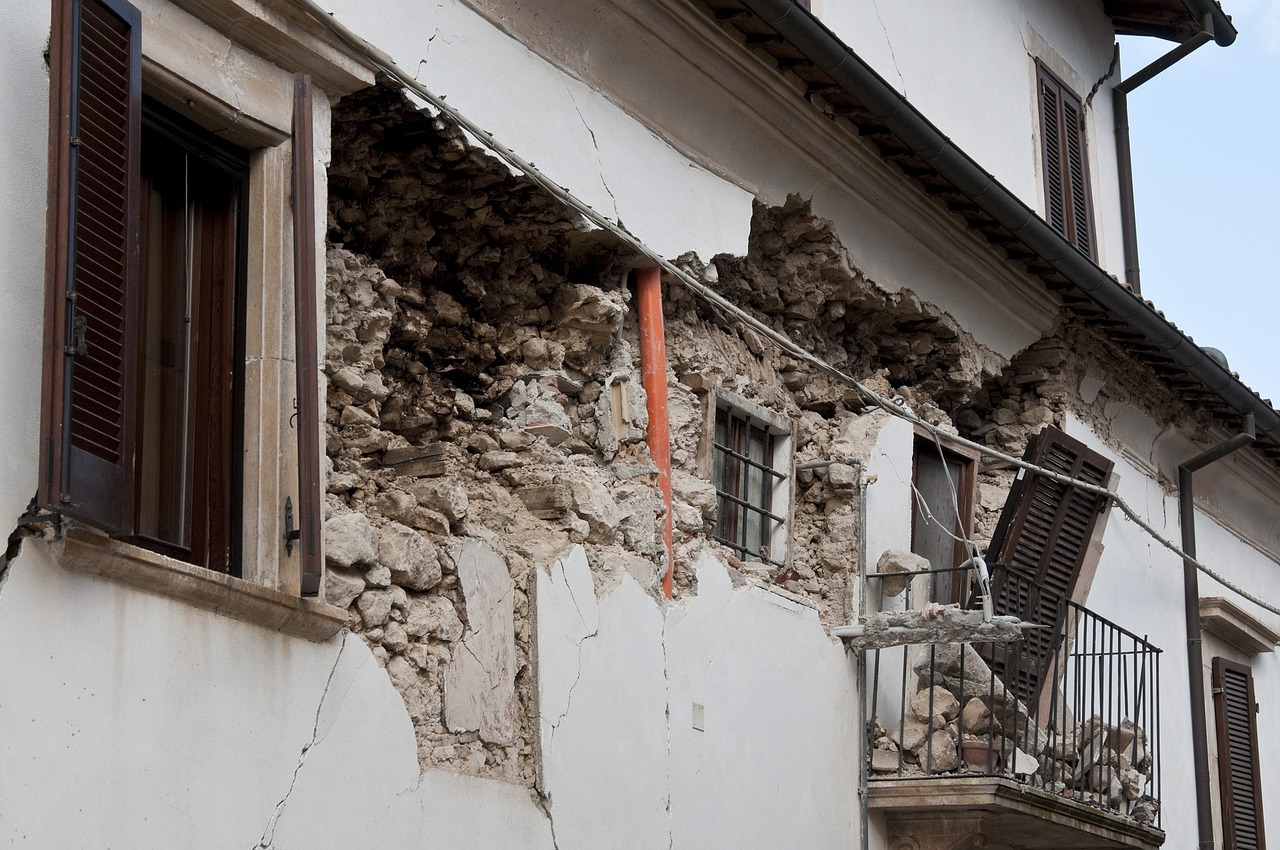 Pre-reading questions:
I will read each question. Then, please answer them.
What do you think might happen to buildings and the ground during an earthquake?
How do you think people should prepare for such situations?
Vocabulary:
I will read the words, meanings, and sample sentences. Then, repeat after me.
earthquake /URTH-kweyk/

[noun] – a sudden violent movement of the earth's surface, sometimes causing great damage
The earthquake shook the buildings and frightened the people in the city.

injury /IN-juh-ree/

[noun] – physical harm or damage to someone's body caused by an accident or an attack
She suffered an injury while playing soccer and had to go to the hospital for treatment.

beneath /bih-NEETH/

[preposition] – in or to a lower position than someone or something, under someone or something
The hidden treasure was buried beneath the old oak tree in the forest.

astonishing /uh-STON-i-shing/

[adjective] – very surprising
The magician's astonishing tricks left the audience in awe and disbelief.

potential /puh-TEN-shuhl/

[adjective] – possible when the necessary conditions exist
With hard work and dedication, she has the potential to achieve her dreams and goals.
Article reading:
Please read the whole article. Then, I will check your pronunciation and intonation.
Shortly after the most powerful earthquake in four decades, Naples, Italy, experienced a magnitude 4.0 earthquake, causing minor structural damage but no injuries. An earlier 4.2-magnitude quake on September 27 reached as far as Rome. These tremors centered around Campi Flegrei, an area with ancient volcanoes dating back 39,000 years and marked by frequent seismic activity. Covering 200 kilometers beneath the Bay of Naples, Ischia, and Capri, this region is known for bradyseism, involving ground uplift and subsidence cycles. The last major eruption here occurred in 1538, reshaping the landscape. In 2023, the area recorded an astonishing 2,868 earthquakes, prompting Carlo Doglioni, INGV's head, to present two scenarios to the Italian government: one where bradyseism subsides, similar to 1983–84, and a more ominous eruption like that of 1538. Authorities are closely monitoring this evolving situation.
In response to these developments, INGV has urged the Naples municipality to evacuate residents living closest to the volcanic area to assess structural vulnerabilities stemming from ground uplift. Most of the vulnerable structures have been built within the past two decades. Italy's civil protection agency estimates that approximately 800,000 people reside in the designated "yellow zone," while 500,000 live in the "red zone," which is the highest-risk area near the seismic region. Given the recent seismic activity, local residents are calling for an updated evacuation plan to address the potential consequences of a volcanic eruption.
Comprehension questions
I will read each question. Then, please answer them based on the article.
What happened in Naples, Italy, shortly after the most powerful earthquake in four decades?
Can you describe the damage caused by the magnitude 4.0 earthquake in Naples, Italy?
When did the earlier 4.2-magnitude earthquake occur, and where did its tremors reach?
What is Campi Flegrei known for, and how long have its ancient volcanoes been around?
Where does the seismic activity in the region, including ground uplift and subsidence cycles, take place?
Discussion questions
I will read each question. Then, please answer them.
Have you ever experienced an earthquake in your life? If yes, could you share your experience and how you felt during the earthquake? If not, what do you think it might be like to go through one based on what you've learned about earthquakes?
Have you or someone you know ever had to evacuate your home due to a natural disaster like an earthquake or volcanic eruption? If yes, what was that experience like, and how did you or your community cope with it? If not, what preparations do you think you would make if you were faced with such a situation in the future?
Do you think it's essential for regions prone to earthquakes and volcanic activity, like Naples, Italy, to have a well-prepared evacuation plan in place?
Based on the information in the article, what do you think are the key challenges and considerations for authorities when managing the risks associated with earthquakes and volcanic eruptions in highly populated areas like Naples, Italy?
How can governments and communities work together to raise awareness and ensure the safety of residents living in high-risk seismic zones? What role do you believe education and preparedness play in mitigating the impact of natural disasters in such regions?
Listening: