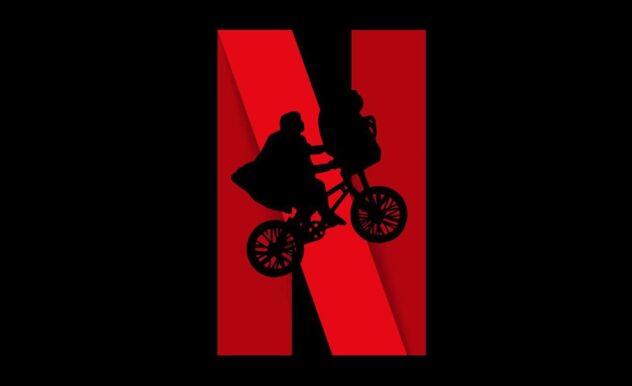 ©Chris Burns via slashgear.com
Pre-reading questions:
I will read each question. Then, please answer them.
講師がそれぞれの質問を読むので答えましょう。
Do you like watching movies?
Where do you usually watch movies?
Vocabulary:
I will read the words, meanings, and sample sentences. Then, repeat after me.
単語、意味、例文を読みます。講師に続いて音読しましょう。
director /dih-REK-ter/

[noun] – a person who is in charge of a film or play and tells the actors how to play their parts
Ben won the Best Director of the Year award for his school film project.

entertainment /en-ter-TEYN-muhnt/

[noun] – shows, films, television, or other performances or activities that entertain people, or a performance of this type
The TV channel is famous for its entertainment, mostly for its TV shows at nighttime.

involved /in-VOLVD/

[adjective] – part of an activity or event
Many employees are involved in the company project.

partner /PAHRT-ner/

[verb] – to join with another person or organization in a business activity
Kyle wants to partner with Vince in putting up a coffee shop business.

beloved /bih-LUHV-id/

[adjective] – loved very much
She always writes to her beloved father.
Article reading:
Please read the whole article. Then, I will check your pronunciation and intonation.
記事を音読しましょう。講師はあなたの発音とイントネーションを確認します。
Amblin Partners by famous movie director Steven Spielberg has joined the entertainment outlet Netflix for several films every year. The production includes movie directors and producers of Amblin Entertainment and DreamWorks Pictures. Other productions such as Amblin Television, Reliance Entertainment, Alibaba Pictures, Entertainment One (eOne), and Universal Pictures are also involved. Amblin has helped produce several movies besides Spielberg's, which includes "Green Book" and "1917." Amblin and Netflix have also previously partnered in the movie "The Trial of the Chicago 7," which it co-produced and sold to Netflix. When asked about his 2019 issue of being "unsupportive" of the streaming concept, Spielberg explained that a great story is the most important and everyone should have a ticket to great stories, whether on a small or big screen. In December, the beloved director is also set to release "West Side Story" with Disney's 20th Century Studios.
True or False:
Read the sentences and identify if they are true or false based on the article.
文章を読んで、記事に基づいて正誤を答えましょう。
Steven Spielberg is an actor.
Steven Spielberg's 20th Century Fox signs with Netflix for many films every year.
Spielberg's production has helped produce several films, including "Green Book" and "1917".
The production and Netflix have also previously partnered in the movie "The Trial of the Chicago 7″.
Spielberg is set to release the Disney movie "West Side Island" in December.
Fill in the blanks:
Choose the correct word from the table then fill in the blanks.
適切な言葉を選んで空欄を埋めましょう。
| | | | | |
| --- | --- | --- | --- | --- |
| director | entertainment | involved | partner | beloved |
This necklace was gifted to me by my _______ husband.
The actors and _______ of the film bid their goodbyes on their final shoot.
The school praised the students who were _______ in the international competition.
Mike wants to _______ with Jessie in putting up a printing business.
The hotel is famous for its five-star facilities and _______.