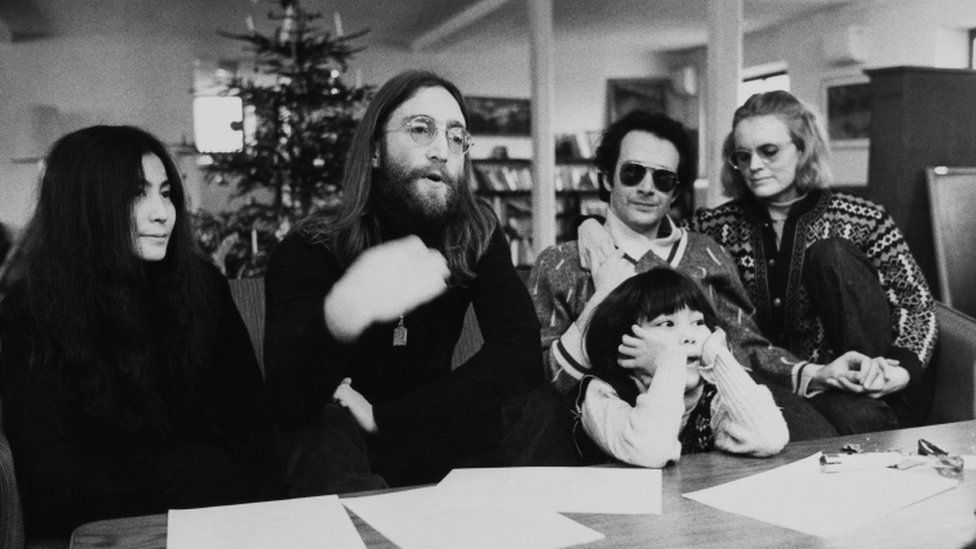 ©Getty Images via BBC
Vocabulary:
I will read the words, meanings, and sample sentences. Then, repeat after me.
auction /AWK-shuhn/

[noun] – a usually public sale of goods or property, where people make higher and higher bids (= offers of money) for each thing until the thing is sold to the person who will pay most
We will be holding an auction of 19th-century pieces on Tuesday.

presume /pri-ZOOM/

[verb] – to believe something to be true because it is very likely, although you are not certain
I presume we'll arrive by nine o'clock.

bidding /BID-ing/

[noun] – the act of offering to pay a particular amount of money for something, by different people
On Saturday night, the bidding was intense between private collectors and celebrities.

imitate /IM-i-teyt/

[verb] – to behave in a similar way to someone or something else, or to copy the speech or behaviour, etc. of someone or something
Sarah likes to imitate the singers on television.

anonymous /uh-NON-uh-muhs /

[adjective] – made or done by someone whose name is not known or not made public
The school received $15,000 from an anonymous donor.
Article reading:
Please read the whole article. Then, I will check your pronunciation and intonation.
A 1970 cassette recording of John Lennon and Yoko Ono has been sold for $58,300 (£43,000) at an auction in Copenhagen, Denmark on September 28, 2021. Four Danish teenagers produced the 33-minute audio track which featured an interview with the couple and a never-released song called Radio Peace. The auction house presumed that the cassette tape would be purchased by a museum or collector before it was open for bidding.
In January of 1970, John Lennon and Yoko Ono set out to Denmark to visit the latter's younger daughter Kyoko to ex-husband Anthony Cox. A group of schoolboys caught wind of the news and persuaded their teachers to allow them to interview the pair for the school newspaper. Hoejen, one of the four teenagers, recalled that it took a long time for them to get to the venue where the pair was having a conference due to heavy snowfall. "As we arrived, everyone was leaving," The boys, along with several journalists, were invited to stay.
Carrying a borrowed cassette recorder and microphone, the teenage Hoejen taped the rare encounter, while his friend Jesper Jungersen took photographs. On the tape, Lennon and Yoko can be heard singing Christmas songs. In a response to the question, "How do you think that people like me can help you with making peace around the world?" the former Beatle replied "Imitate what we do. Think, 'What can I do locally?" The recording was made just months before the Beatles announced they were breaking up. The valuable item is now in the hands of an anonymous buyer, who made the winning bid through a telephone call.
Discussion Questions:
I will read each question. Then, please answer them.
Do you listen to songs from the 1960s and 1970s?
Do you know anyone who is an avid fan of John Lennon?
If you had the chance to interview any musician, what questions would you ask him/her?
Do you think old cassette tapes are worth keeping?
In your opinion, what makes an object valuable?
Summarization
Please summarize the whole article using your own words and expressions. You will have one minute to prepare before you answer.
Describe:
Please explain the definition of each word listed below based on your understanding. You can provide example sentences if needed.
produce
purchase
persuade
several
item