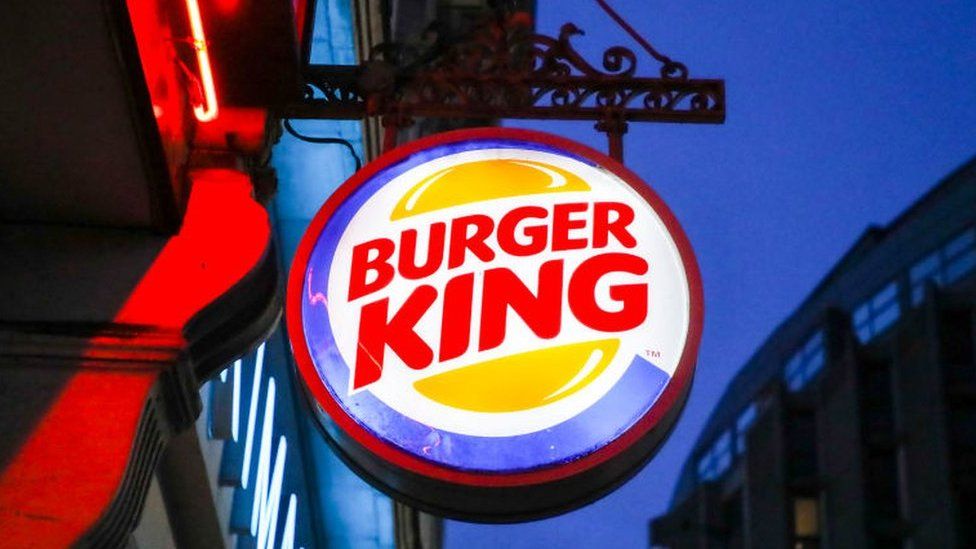 ©BBC via GETTY IMAGES
Pre-reading questions:
I will read each question. Then, please answer them.
How often do you eat fast food?
Do you prefer dining in restaurants over takeout or delivery?
Vocabulary:
I will read the words, meanings, and sample sentences. Then, repeat after me.
launch /lawnch/

[verb] – to begin something such as a plan or introduce something new such as a product
My cousin finally launched her own clothing line.

significant /sig-NIF-i-kuhnt/

[adjective] – important or noticeable
Kim noticed a significant difference in prices between the two stores.

unsuitable /uhn-SOO-tuh-buhl/

[adjective] – not acceptable or right for someone or something; not suitable
Her clothes were unsuitable for summer.

survey /SUR-vey/

[noun] – an examination of opinions, behavior, etc., made by asking people questions
They asked me to take a survey on our office's cafeteria menu.

conduct /kuhn-DUHKT/

[verb] – to organize and perform a particular activity
The organization conducted safety inspections across the city.
Article reading:
Please read the whole article. Then, I will check your pronunciation and intonation.
Burger King has launched vegan nuggets across the UK as part of its move to make its menu 50% meat-free by 2030. According to the fast-food chain, the nuggets are made from soy and plant proteins and had been certified by the Vegan Society. Burger King UK chief executive Alasdair Murdoch described the introduction of vegan nuggets as a "significant milestone for the company." In 2020, Burger King added a plant-based Rebel Whopper to its menu, but it was later decided to be unsuitable for vegans because it was cooked on the same grill as meat. A vegan diet is made up of only plant-based foods such as fruits, vegetables, soy, legumes, and nuts.
Burger King said its 50% meat-free goal would help reduce greenhouse gas emissions by 41%. According to the Vegan Society, there has been a significant increase in the number of vegans between 2014 and 2019 in the UK. Based on a survey conducted by London-based research firm Mintel, more than 1,000 adults in England are willing to eat less meat for health reasons. Fast-food giant Mcdonald's has also recently launched its vegan McPlant burger in the UK.
Comprehension questions
I will read each question. Then, please answer them based on the article.
What goal does Burger King want to achieve by 2030?
What are the ingredients of Burger King's vegan nuggets?
How did UK chief executive Alasdair Murdoch describe the addition of vegan nuggets?
When did the number of vegans in the UK significantly increase?
What did the survey conducted by Mintel find?
Discussion questions
I will read each question. Then, please answer them.
Have you tried a plant-based diet? Why or why not?
How would you describe the fast-food industry in your country?
If you were to introduce a vegetable dish from your country to vegans in the UK, what would it be and why?
Do you think Burger King's vegan nuggets would be a hit in your city?
Why do you think more people are going vegan?
Listening: