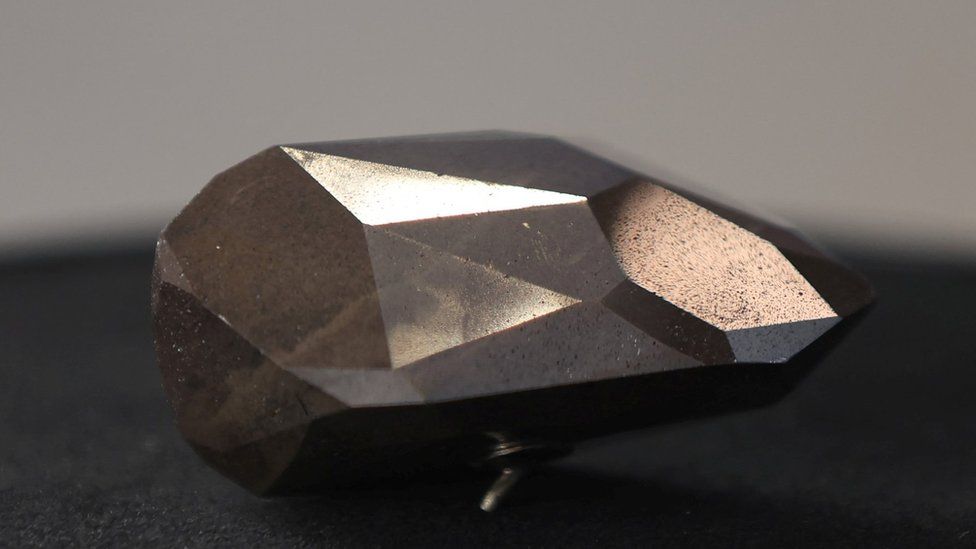 ©REUTERS via BBC
Pre-reading questions:
I will read each question. Then, please answer them.
What have you discovered recently? (music, book, product) Please share something about it.
Have you been to a planetarium? If not, would you like to visit one?
Vocabulary:
I will read the words, meanings, and sample sentences. Then, repeat after me.
theory /THEE-uh-ree/

[noun] – a formal statement of the rules on which a subject of study is based or of ideas that are suggested to explain a fact or event or, more generally, an opinion or explanation
Today, we learned about Charles Darwin's theory of evolution.

origin /AWR-i-jin/

[noun] – the beginning or cause of something
They are still trying to find the origin of the virus.

found /found/

[verb] – to bring something into existence
Mr. Pritchett founded a ferry boat company.

tough /tuhf/

[adjective] – strong; not easily broken or made weaker
These plates are made from tough plastic.

precise /pri-SAHYS/

[adjective] – exact and accurate
I don't know the precise location of his office.
Article reading:
Please read the whole article. Then, I will check your pronunciation and intonation.
Art house Sotheby's just sold off a billion-year-old black diamond for $4.3m. The 555.55-carat gem named The Enigma is believed to be the world's largest cut diamond. It weighs about the same as a banana. It had been expected to fetch more than $5m when it went on sale. There are debating theories about the origins of the stone, including that it was carried to Earth by an asteroid. Its new owner is entrepreneur Richard Heart who purchased it using cryptocurrency. He told his more than 180,000 Twitter followers that "as soon as the payment's gone through and possession's been taken" the gem would be renamed the "HEX.com diamond," in honor of the blockchain platform he founded.
The gem is a carbonado, one of the toughest forms of natural diamond. It contains osbornite, a mineral found only in meteors, which makes many scientists believe that Enigma originated from space. Carbonados are extremely rare and have been discovered in only two regions of the world—Brazil and the Central African Republic. The precise origin of black diamonds remains a mystery. They are estimated to be around 2.6 to 3.2 billion years old – a time before dinosaurs existed.
Comprehension questions
I will read each question. Then, please answer them based on the article.
What is one of the theories on the origins of The Enigma?
How did Richard Heart pay for the diamond?
What is a carbonado?
In which regions were black diamonds discovered?
What is the estimated age of black diamonds?
Discussion questions
I will read each question. Then, please answer them.
Have you participated in an auction? If not, would you be interested in participating in the future?
Describe one of your country's most interesting museums.
What would you do if you discovered a rare gem?
Do you believe there is life on other planets?
In your opinion, how do scientific discoveries affect people's lives?
Listening: