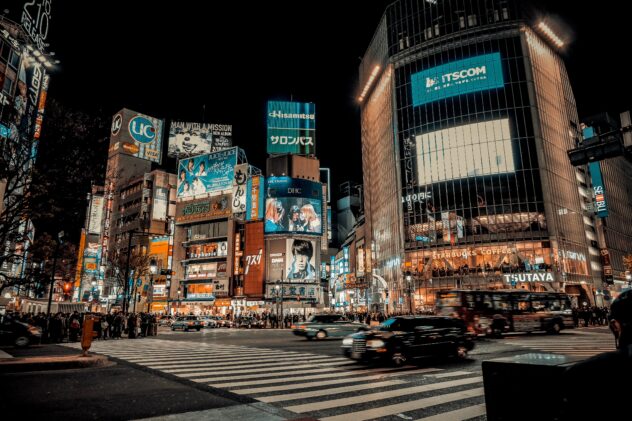 Pre-reading questions:
I will read each question. Then, please answer them.
講師がそれぞれの質問を読むので答えましょう。
Have you ever thought of becoming a chef?
What is your favorite food pair? (e.g. burger and fries, bacon and eggs)
Vocabulary:
I will read the words, meanings, and sample sentences. Then, repeat after me.
単語、意味、例文を読みます。講師に続いて音読しましょう。
destination /des-tuh-NEY-shuhn/

[noun] – the place where someone is going or where something is being sent or taken
We'll reach our destination in 10 minutes.

vote /voht/

[verb] – to express your choice or opinion, especially by officially writing a mark on a paper or by raising your hand or speaking in a meeting
20 out of 43 students voted for Andrea to be the class president.

decorate /DEK-uh-reyt/

[verb] – to add something to an object or place, especially in order to make it more attractive
We decorated the house with pumpkins for Halloween.

welcome /WEL-kuhm/

[verb] – to meet and speak to someone in a friendly way when they arrive
My host family in Japan happily welcomed me into their home.

guest /gest/

[noun] – a person who is staying with you, or a person you have invited to a social occasion, such as a party or a meal
All the guests were drinking wine and chatting with each other.
Article reading:
Please read the whole article. Then, I will check your pronunciation and intonation.
記事を音読しましょう。講師はあなたの発音とイントネーションを確認します。
Japan's capital city is a culinary destination for locals and tourists alike. World's 50 Best groups company has named Den in Tokyo as the best Asian restaurant for 2022. The list was selected and voted on by more than 350 judges.
Den has two Michelin stars and has been in the top 10 on the World's Best list for the past years. A customer can find thinly sliced carrots cut in the shape of smiley faces in the restaurant's salad. The restaurant's specialty "Dentucky Fried Chicken" is served in a fast-food takeout box decorated with jokes and a photo of the chef. It also has a pillar where customers can write thank you messages. Den offers playful dishes and great service. Head chef Zaiyu Hasegawa often welcomes the guests with his chihuahua named Puchi. Other Japanese restaurants made it to the top 50 list.
Asia's 50 Best Restaurants for 2022 (Top 10)
1. Den (Tokyo)
2. Sorn (Bangkok)
3. Florilege (Tokyo)
4. Le Du (Bangkok)
5. The Chairman (Hong Kong)
6. La Cime (Osaka)
7. Suhring (Bangkok)
8. Odette (Singapore)
9. Neighborhood (Hong Kong)
10. Nusara (Bangkok)
True or False:
Read the sentences and identify if they are true or false based on the article.
文章を読んで、記事に基づいて正誤を答えましょう。
Den's salad has thickly sliced carrots cut in the shape of flowers.
Dentucky Fried Chicken is served in a wooden plate.
Zaiyu Hasegawa is Den's head chef.
Tokyo's Florilege restaurant got the second spot on the list.
Bangkok's Nusara is the ninth best Asian restaurant.
Fill in the blanks:
Choose the correct word from the table then fill in the blanks.
適切な言葉を選んで空欄を埋めましょう。
| | | | | |
| --- | --- | --- | --- | --- |
| destination | vote | decorate | welcome | guest |
All my co-workers ________ me into the office on my first day.
Reena's birthday party had 40 __________.
Let's ________ this Christmas tree together!
Brazil is our _________ this summer.
300 people ________ for the curry dish to win the contest.
Listening: