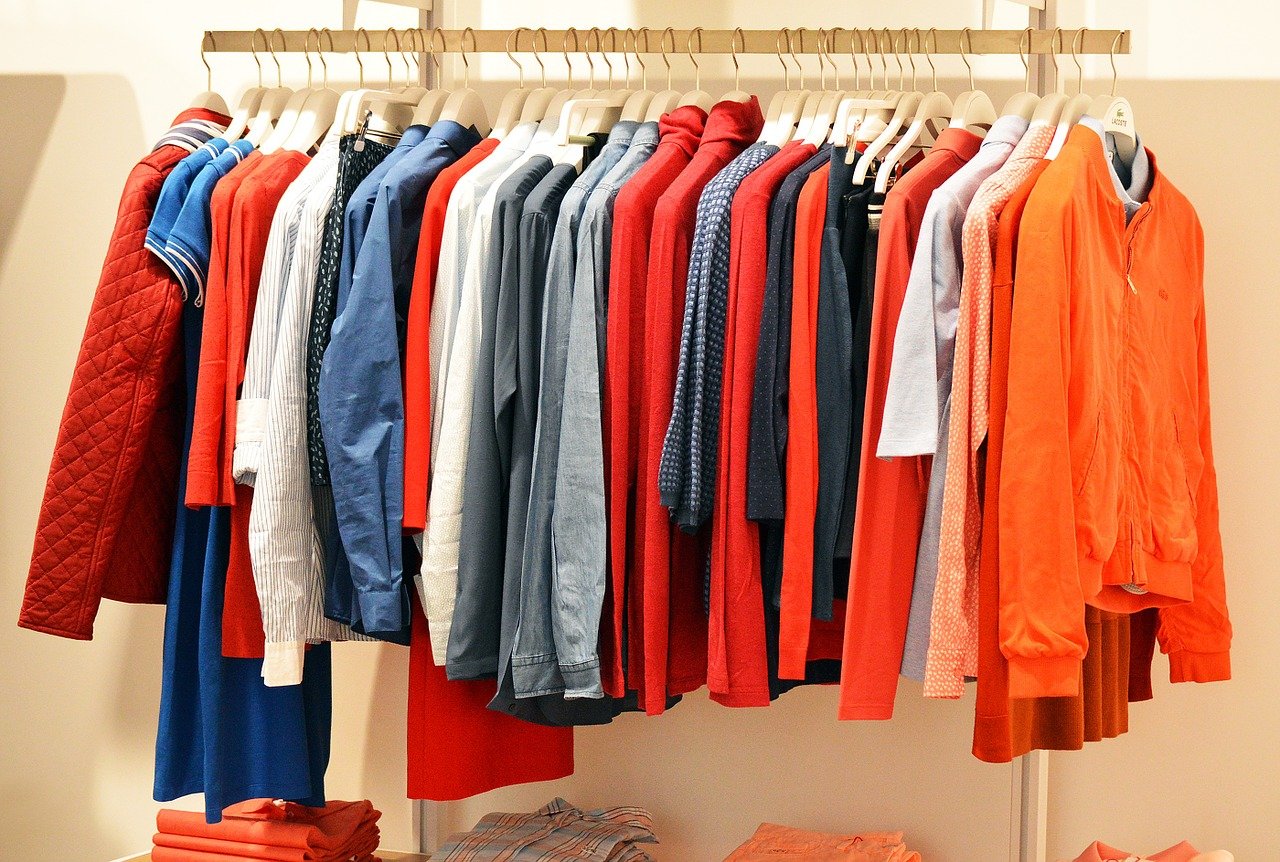 Pre-reading questions:
I will read each question. Then, please answer them.
講師がそれぞれの質問を読むので答えましょう。
When do you think is the best time to go shopping?
What clothes do you like buying?
Vocabulary:
I will read the words, meanings, and sample sentences. Then, repeat after me.
単語、意味、例文を読みます。講師に続いて音読しましょう。
creative /kree-EY-tiv/

[adjective] – producing or using original and unusual ideas
Samantha is an expert in creative writing.

top /top/

[noun] – any piece of light clothing worn on the part of the body above the waist
I need a top that goes well with this skirt.

proper /PROP-er/

[adjective] – correct, or considered to be correct
Instructions always include proper use of machines.

away /uh-WEY/

[adverb] – at a distance (of or from here)
Look away from the computer screen for a while to rest your eyes.

stitch /stich/

[verb] – to sew two things together, or to repair something by sewing
Could you stitch my ripped blouse?
Article reading:
Please read the whole article. Then, I will check your pronunciation and intonation.
記事を音読しましょう。講師はあなたの発音とイントネーションを確認します。
Some of us throw away our clothes from simple damage, like a broken zip. But have we considered repairing it instead?
According to environmental organization Wrap, extending the life of clothes by nine months can decrease their greenhouse effect by up to 10 percent. So how do we become environmentally-friendly fashionistas? The first step is styling. "Through creative styling, dresses can become skirts or tops; old becomes new again," says stylist Saw Weir. Next is care. Reduce color and print fading by washing fewer clothes at a lower temperature and inside out. Third is proper storage. Clean clothes should be stored in a cool, dry place away from direct sunlight and heat, with enough space between them to allow them to breathe. Lastly, fixing the damages. Encourage visible repairs, such as patching and stitching designs using colored threads. It not only relieves the pressure of achieving perfection, but it's also enjoyable.
Limit new clothing purchases and proudly display your old ones. Because what we need right now is a clean environment where plants, animals, and humans can all live happily.
True or False:
Read the sentences and identify if they are true or false based on the article.
文章を読んで、記事に基づいて正誤を答えましょう。
Extending the life of clothes by 10 months can reduce their greenhouse effect by nine percent.
The first step to being an environmentally-friendly fashionista is styling.
It is recommended to wash fewer clothes at a lower temperature and inside out.
Clean clothes should be stored in direct sunlight and heat.
The last step is to encourage visible repairs like patching and stitching.
Fill in the blanks:
Choose the correct word from the table then fill in the blanks.
適切な言葉を選んで空欄を埋めましょう。
| | | | | |
| --- | --- | --- | --- | --- |
| creative | top | proper | away | stitch |
_______ diet is the key to a healthy lifestyle.
Have you seen my pajama _______ anywhere? I can't find it.
Keep small toys _______ from children's reach.
He's known as a very _______ musician.
Here, let me _______ the button onto your shirt.
Listening: