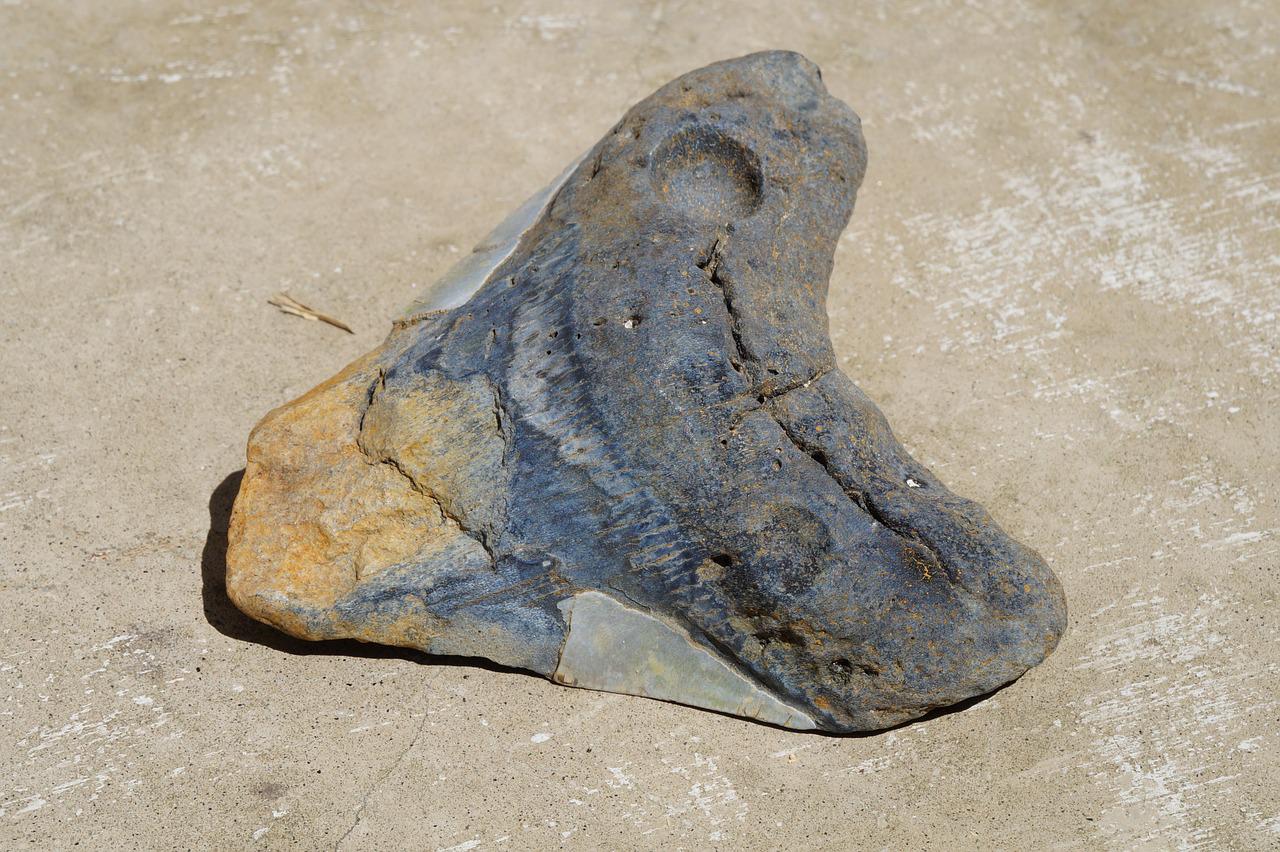 Vocabulary:
I will read the words, meanings, and sample sentences. Then, repeat after me.
prehistoric /pree-hi-STAWR-ik/

[adjective] – describing the period before there were written records
Painting dates back to the prehistoric times.

megalodon /me-ga-luh-duhn/

[noun] – a very large shark that existed millions of years ago
The teeth of certain megalodons were almost 7 inches long.

broadcaster /BRAWD-kas-ter/

[noun] – someone whose job is to speak on radio or television programs
He was a famous broadcaster in the 1950s.

biologist /bahy-OL-uh-jist/

[noun] – a scientist who studies biology
As a biologist, my main interest has been human genetics.

exceptionally /ik-SEP-shuh-nuh-lee/

[adverb] – in a way that is much greater than usual, especially in skill, intelligence, quality, etc.
She looked exceptionally well, glowing with health.
Article reading:
Please read the whole article. Then, I will check your pronunciation and intonation.
A six-year-old child discovered a shark tooth from a prehistoric megalodon that could be as old as 20 million years. During a bank holiday break in Suffolk, Sammy Shelton discovered the 10cm (4in) tooth on Bawdsey beach. Prof. Ben Garrod, a shark expert, confirmed that it belonged to a megalodon, the world's largest shark. According to his father, Peter Shelton, Sammy was sleeping with it near his bed since he was particularly devoted to it. As first reported in the Great Yarmouth Mercury, the couple, from Bradwell near Gorleston-on-Sea in Norfolk were looking for fossils when they discovered the massive shark's tooth. Mr. Shelton said that Sammy was ecstatic because they had seen shark tooth bits on the beach before, but nothing that massive and heavy.
Prof. Garrod, a broadcaster and evolutionary biologist at the University of East Anglia in Norwich, was emailed photos of the discovery. It belonged to a megalodon, the world's largest shark, according to Prof. Garrod. He went on to say that its teeth were not common throughout the UK shoreline, with only a handful being discovered each year, but this was an exceptionally good example, in excellent shape, when they were typically pretty worn when discovered. Scientists predict that the megalodon might grow up to 18m (60ft) in length and weigh up to 60 tonnes, according to him. Except for the areas of the oceans bordering Antarctica, the megalodon ruled all of the world's seas.
Discussion Questions:
I will read each question. Then, please answer them.
Have you already seen a huge shark/animal in real life? Could you tell me something about it?
What animal would you like to see in real life? Why?
What would you do if you were one who saw the megalodon's tooth?
Would you also feel ecstatic to discover a megalodon's tooth?
Why is it important to study fossils? Please elaborate on your answer.
Summarization
Please summarize the whole article using your own words and expressions. You will have one minute to prepare before you answer.
Describe:
Please explain the definition of each word listed below based on your understanding. You can provide example sentences if needed.
holiday
expert
confirm
shape
area
Listening: