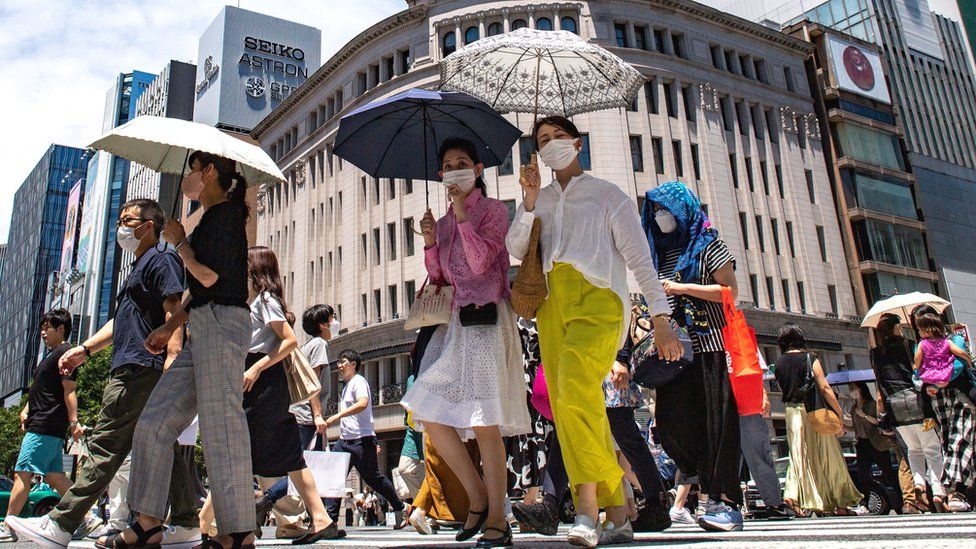 ©GETTY IMAGES via BBC News
Vocabulary:
I will read the words, meanings, and sample sentences. Then, repeat after me.
urge /urj/

[verb] – to strongly advise or try to persuade someone to do a particular thing
We urge using this medication with caution.

buffer /BUHF-er/

[noun] – an extra supply of materials that a company keeps in order to prevent a situation where none are available
No buffer stocks are currently held in the factory, so we must produce more.

margin /MAHR-jin/

[noun] – the amount or degree of difference between a higher amount and a lower amount
There was a wide margin between the target and the output.

outdated /out-DEY-tid/

[adjective] – no longer useful or modern
We need to replace the computers. Most of them are already outdated.

consumption /kuhn-SUHMP-shuhn/

[noun] – the amount used or eaten
According to records, water consumption decreased in winter.
Article reading:
Please read the whole article. Then, I will check your pronunciation and intonation.
The Japanese government has asked residents of Tokyo and the surrounding areas to use less electricity on Monday, June 27, as the nation prepares for a heatwave. The government advised people to turn off non-essential lights for three hours from 15:00 Tokyo time while "properly using air conditioning and hydrating during hot hours." It urged turning off unnecessary lights while continuing to utilize air conditioning to prevent heatstroke. On the same date, local time, the Ministry of Economy, Trade, and Industry anticipates "severe" demand for electricity. The ministry predicted that Tokyo and eight neighboring prefectures' extra electricity generating capacity would drop to 3.7 percent on Monday afternoon. It believes that a 3 percent buffer is required for a reliable power supply. "If there is an increase in demand and sudden supply troubles, the reserve margin will fall below the minimum required of 3 percent," it said.
Summer in Japan officially begins in June, when daily highs are normally below 30 degrees Celsius. Over the weekend, the temperature climbed above 35 degrees Celsius in central Tokyo, while Isesaki, a city northwest of the capital, reached a record 40.2 degrees. The temperature in June was the highest ever recorded in Japan. Since certain nuclear power reactors' operations had to be suspended in March as a result of an earthquake in Japan's northeast, the country has had a limited supply of electricity. Officials have also shut down a number of outdated fossil fuel plants in an effort to reduce carbon dioxide emissions. There is a power shortage as a result of these problems and a rise in electrical consumption.
Discussion Questions:
I will read each question. Then, please answer them.
What is your ideal temperature?
Would you want to move to a warmer or cooler location? Please tell me more.
What would you do if you were advised to turn off your heater or air conditioner?
Can climate change potentially affect the consumption of electricity?
What was the highest temperature in your city this year? How did you handle the heat?
Summarization
Please summarize the whole article using your own words and expressions. You will have one minute to prepare before you answer.
Describe:
Please explain the definition of each word listed below based on your understanding. You can provide example sentences if needed.
resident
hydrating (gerund)
anticipate
operation
emission
Listening