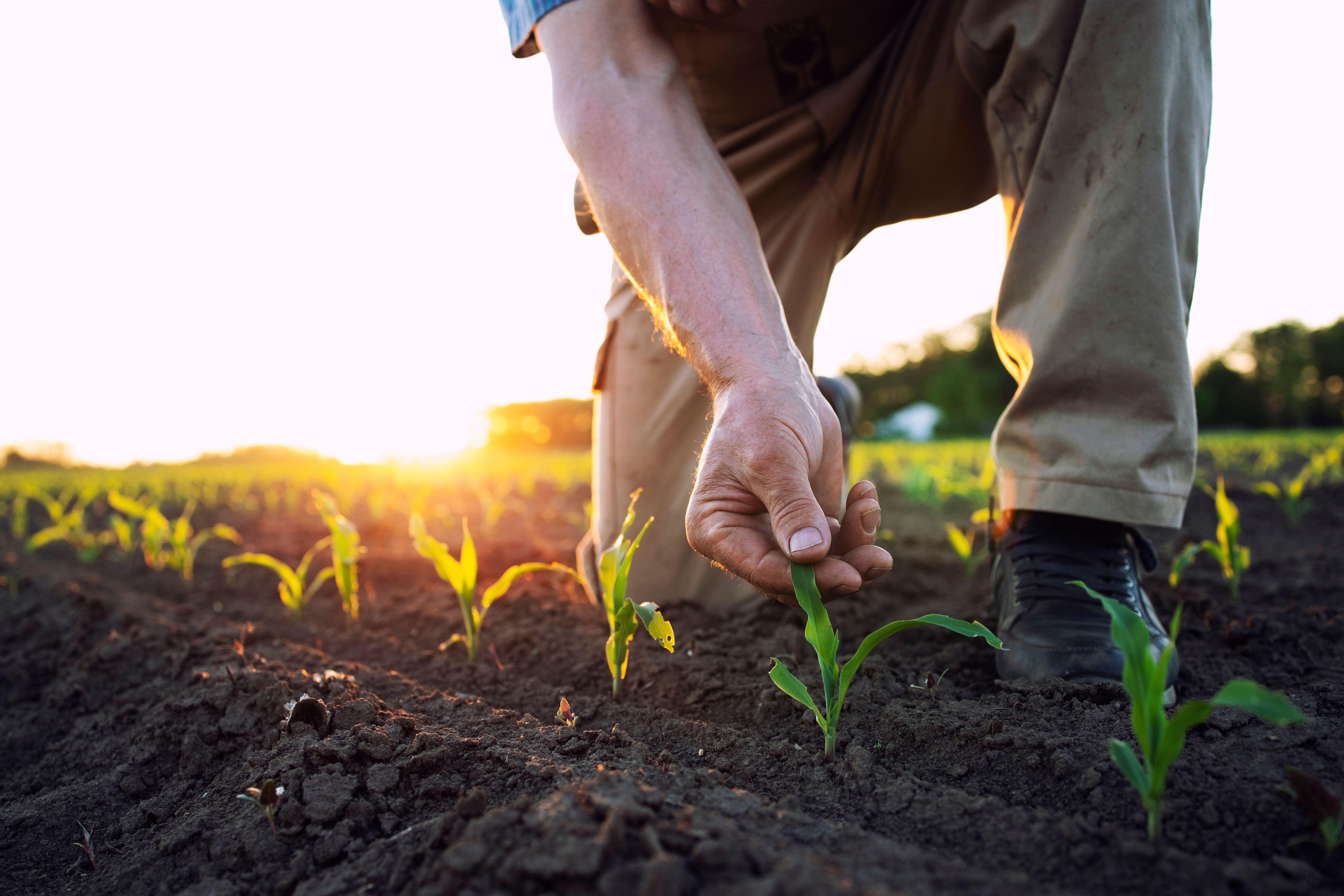 Vocabulary
I will read the words, meanings, and sample sentences. Then, repeat after me.
advocate /AD-vuh-keyt/

[verb] – to publicly support or suggest an idea, development, or way of doing something
Many people advocate expanding the number of gyms for improved health.

degradation /deg-ruh-DEY-shuhn/

[noun] – the process in which the beauty or quality of something is destroyed or spoiled
Weak nutrients and drought are two of the main causes of soil degradation.

plow /plou/

[noun] – a large farming tool with blades that dig into the earth, or a large, curved blade fixed to the front of a vehicle that moves snow or sand
The soil had been turned up by the plow.

reconsider /ree-kuhn-SID-er/

[verb] – to think again about a decision or opinion and decide if you want to change it
There was no other way to encourage him to reconsider his decision.

intriguing /ihn-TREE-gihng/

[adjective] – very interesting because of being unusual or mysterious
It's an intriguing concept that begs further debate.
Article reading
Please read the whole article. Then, I will check your pronunciation and intonation.
The Indian guru, Sadhguru, is leading a global initiative called SaveSoil, which works to promote better soil health worldwide. He is advocating providing farmers with financial help to encourage them to maintain a minimum of 3% organic content in their soil. Experts estimate that more than 50% of the agricultural soil on the planet has already deteriorated. According to David Montgomery, professor of geomorphology at the University of Washington, the reality of most soil degradation is a build-up over time rather than a single catastrophic event. There are many factors that contribute to soil degradation, including overgrazing, planting only one crop continuously, and overusing weed killers. But one aspect that has helped is a piece of farming gear called the plow. In order to remove weeds, modern plowing disrupts the soil, but in doing so, it exposes bacteria beneath the soil that are essential to its health. The soil becomes less fertile as a result of these bacteria being exposed to the sun.
Ben Raskin, head of agroforestry and horticulture at the UK's Soil Association, explains that farmers need to reconsider technology's place in agriculture. This includes buying new farm machinery. These are seed planters that use tiny holes rather than digging lengthy trenches with a large blade. But ultimately, Mr. Raskin adds, individuals might need to shift their attention away from surface-level fixes and delve a little deeper. According to scientists, only 10% of soil life has reportedly been identified thus far. In an endeavor to give farmers the finest nutrients for their land, understanding the composition of soil may give rise to entirely new enterprises. Reverting to basic, time-tested methods can produce intriguing, even revolutionary, ideas.
Discussion Questions
I will read each question. Then, please answer them.
What types of farming are common in your area?
What types of crops are grown in your country? What about livestock?
If you were a farmer, would you continue using a plow? Why or why not?
Do you agree that today's technology affects the quality of the soil?
What can scientists (and even farmers) do to understand the composition of soil better?
Summarization
Please summarize the whole article using your own words and expressions. You will have one minute to prepare before you answer.
Describe
Please explain the definition of each word listed below based on your understanding. You can provide example sentences if needed.
initiative
deteriorate
expose
machinery
endeavor
Listening