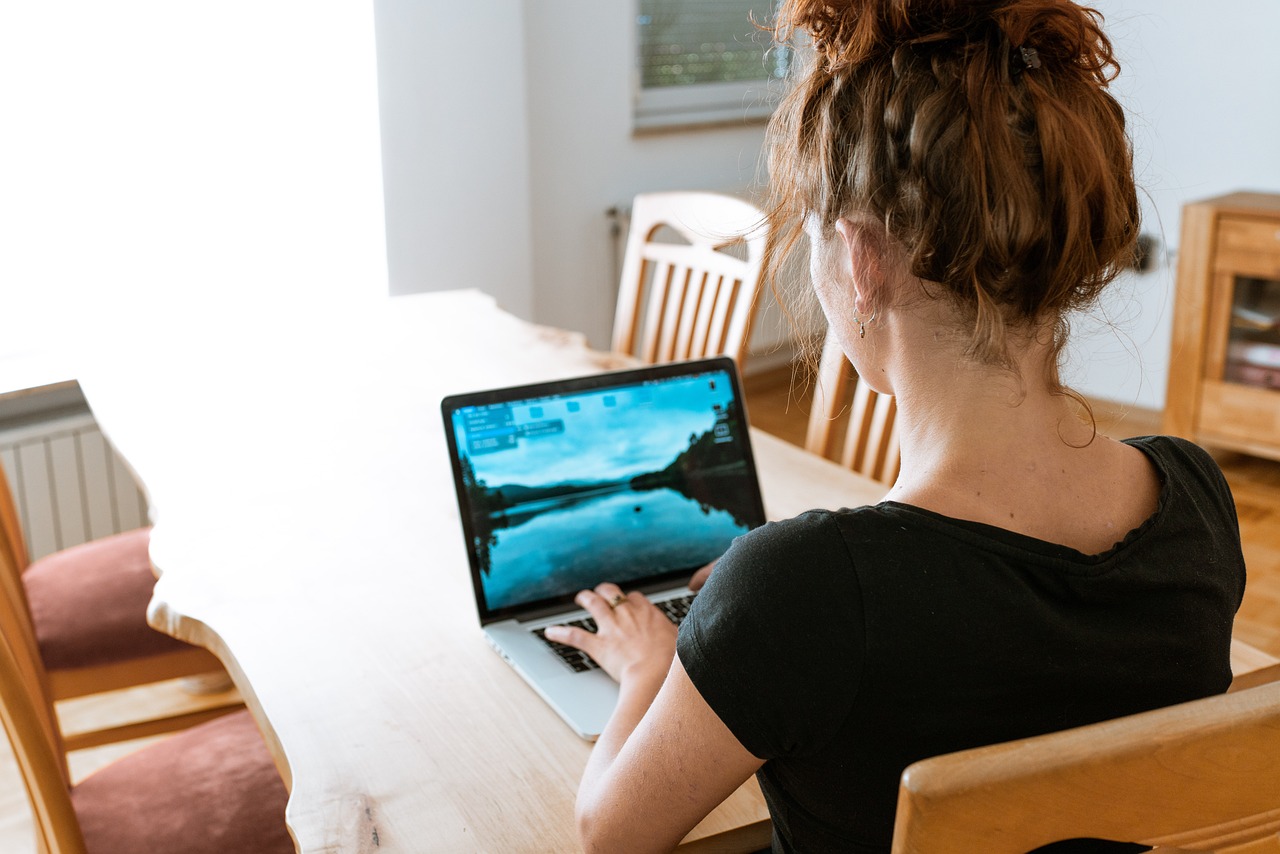 Vocabulary:
I will read the words, meanings, and sample sentences. Then, repeat after me.
self-employment /SELF-em-PLOI-muhnt/

[noun] – the state of not working for an employer but finding work for yourself or having your own business
Nowadays, many people like the flexibility of self-employment.

empower /em-POU-er/

[verb] – to encourage and support the ability to do something
They empower you and make you feel stronger and more confident.

spouse /spous/

[noun] – a person's husband or wife
Her spouse will come to see her on Sunday.

resignation /rez-ig-NEY-shuhn/

[noun] – the act of telling your employer that you are leaving your job
The resignation of the prime minister will cause much confusion.

conceal /kuhn-SEEL/

[verb] – to prevent something from being seen or known about
He had to conceal his identity to escape the police.
Article reading:
Please read the whole article. Then, I will check your pronunciation and intonation.
More women are working for themselves in the US. The increase in self-employment appears to empower people on the surface, but there is a dark story behind it.
Dr. Amaka Nnamani, a 38-year-old pediatrician in Hershey, Pennsylvania, had two young children at the time of the pandemic—then eight and six—and was expecting a third. She and her spouse both started working outside the home again in October. The couple suffered without regular care because they were unable to locate a childcare facility during the pandemic. She claimed that eventually it simply became too much for her to bear. She remained concerned about her patients. Even though she still adored them, the relationship could not last. So, with much thought and prayer, she submitted her resignation. Nnamani now works for herself as a consultant, breastfeeding trainer, and writer. She has now joined the growing number of individuals who have quit their traditional jobs due to the pandemic. The US Center for Economic and Policy Research (CEPR) reports a sharp increase in the proportion of Americans who identify as self-employed. The biggest increases were seen among employees who had children under the age of six and women, particularly women of color.
Naturally, being self-employed has many advantages, including the freedom that workers are increasingly seeking in the post-pandemic era. However, the facts conceal a sinister story. Women like Nnamani appeared to make the decision to leave traditional employment more out of necessity than choice. Women, especially mothers, are being driven out in the wake of the pandemic and in the midst of a continuous childcare crisis, and they view self-employment less as a desire than as a need.
Discussion Questions:
I will read each question. Then, please answer them.
Are you self-employed? If so, for how long? If not, would you like to be one? Why or why not?
Do you know someone who is self-employed? Could you tell me about him or her?
Would you choose self-employment? Why or why not?
Do you agree that women make the decision to leave traditional employment more out of necessity than choice?
What do you think of resigning to take care of your children?
Summarization
Please summarize the whole article using your own words and expressions. You will have one minute to prepare before you answer.
Describe:
Please explain the definition of each word listed below based on your understanding. You can provide example sentences if needed.
increase
pediatrician
bear
suffer
advantage
Listening: