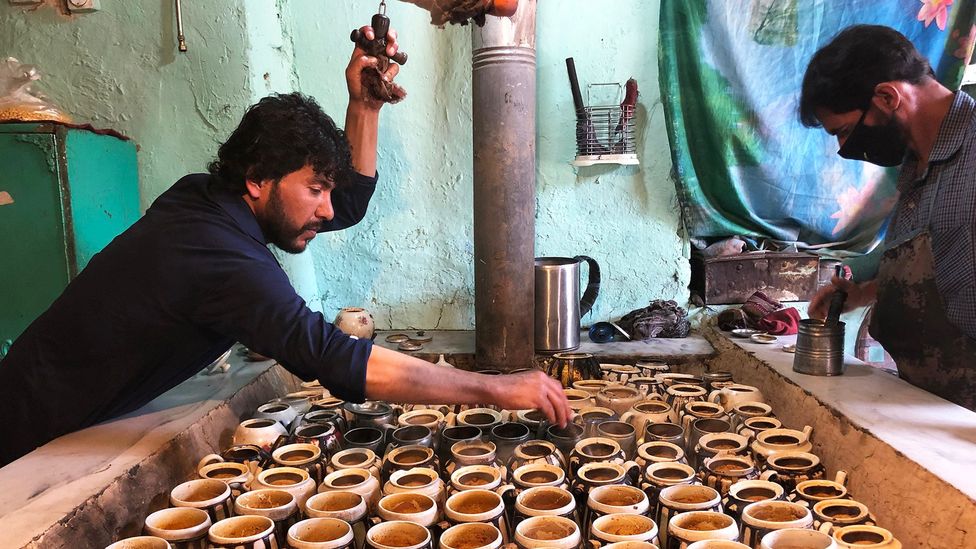 © Kanika Gupta via BBC Travel
Vocabulary
I will read the words, meanings, and sample sentences. Then, repeat after me.
authentic /aw-THEN-tik/

[adjective] – if something is authentic, it is real, true, or what people say it is
No worries, the news report is authentic. It's a reliable source.

proprietor /pruh-PRAHY-i-ter/

[noun] – a person who owns and usually manages a business
Concerns about service quality should be directed to the proprietor.

ember /EM-ber/

[noun] – a piece of wood or coal, etc. that continues to burn after a fire has no more flames
Firefighters were dousing the embers hours later.

weary /WEER-ee/

[adjective] – very tired, especially after working hard for a long time
The soldiers were all weary after the long march.

committed /kuh-MIT-id/

[adjective] – loyal and willing to give your time and energy to something that you believe in
The company is committed to fostering equality among all of its workers.
Article reading
Please read the whole article. Then, I will check your pronunciation and intonation.
The heart of Kabul's historic neighborhood is home to the busy Ka Faroshi bird market. The neon green parrots, vivid yellow canaries, and blue budanas (a lark-like bird) that are all fluttering inside bell-shaped wicker cages and are framed by brown mud buildings are what give the market its explosion of color.
Beyond the cages and crowds is Kabul's oldest restaurant, which has been serving chainaki, a regional lamb stew, for 70 years. This eatery serves chainaki made by hand the old-fashioned way (clay teapots). Although the ingredients are important, the clay teapot is what makes chainaki truly authentic. According to Wahidullah, the current proprietor of the restaurant, the thick lamb stew's distinctive flavor and aroma come from the clay teapot. The surface of the kitchen is covered in vibrant rows of chainaki teapots, each simmering with its own delicate flavor and kept warm by coal embers underneath. A request for tea, which is made in a different container, can be made in addition to the meal. Food historian Helen Saberi emphasizes the significance of chaykhanas that serve tea and plain traditional food. "They are found all over the country where weary travelers can obtain refreshments after long and dusty journeys. They are also the meeting place for the locals (men) to meet and exchange news and gossip."
Even after the Taliban's takeover on August 15, 2021, the restaurant remained committed to providing for its devoted customers by continuing to serve their mouthwatering chainaki. "Years of war not only killed people but also these traditional recipes," said Wahidullah. "I want chainaki to become Afghanistan's ultimate comfort food."
Discussion Questions
I will read each question. Then, please answer them.
What do you consider a comfort meal?
What is your go-to place when you are tired? Please tell me more about the place.
Would you try chainaki? Why or why not?
Aside from tea, should other drinks be served with chainaki?
For you, what is the importance of food being served traditionally?
Summarization
Please summarize the whole article using your own words and expressions. You will have one minute to prepare before you answer.
Describe
Please explain the definition of each word listed below based on your understanding. You can provide example sentences if needed.
neon
distinctive
simmering
refreshment
mouthwatering
Listening