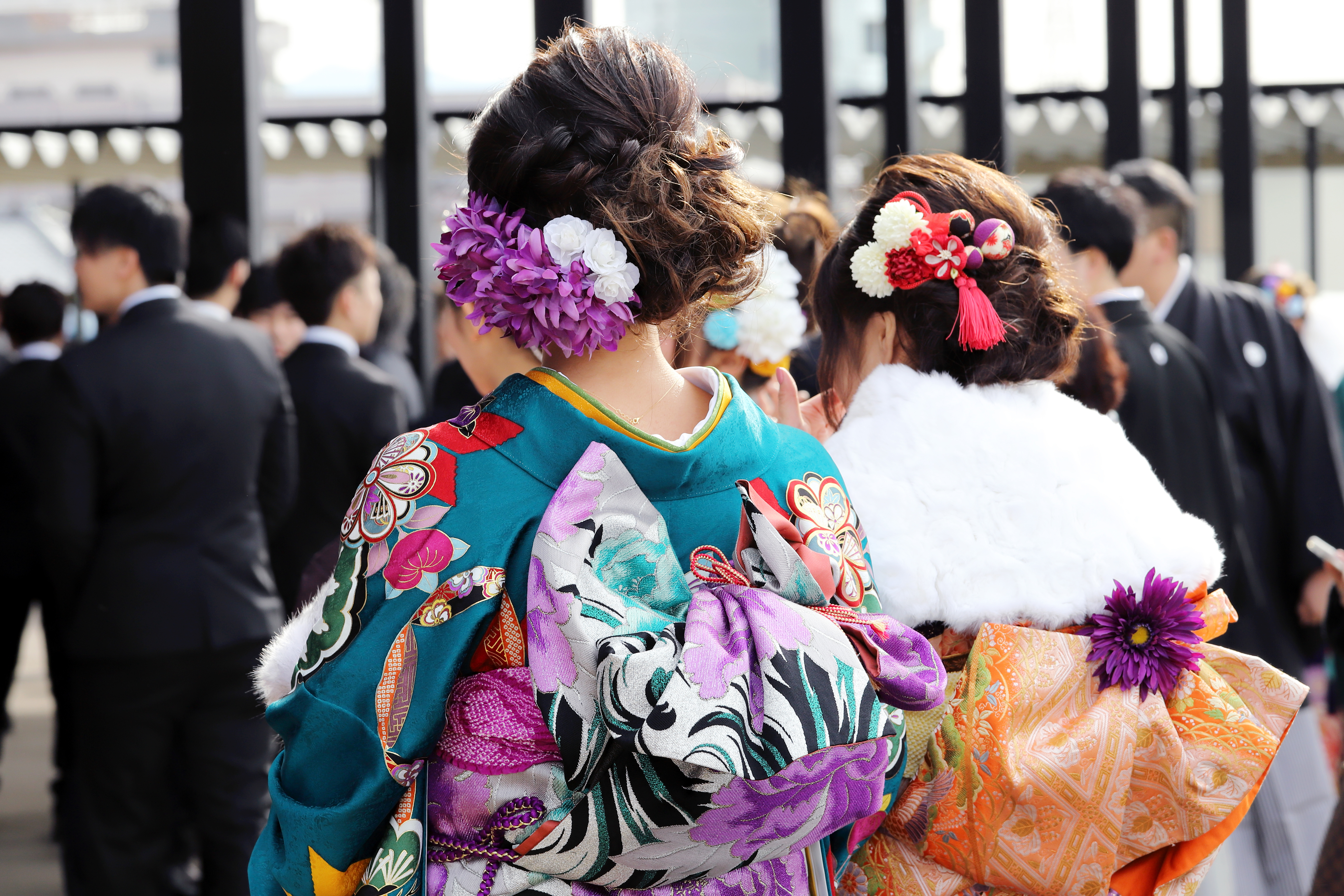 Pre-reading questions
I will read each question. Then, please answer them.
講師がそれぞれの質問を読むので答えましょう。
What do you enjoy the most at your age?
What did you want to be when you grew up?
Vocabulary
I will read the words, meanings, and sample sentences. Then, repeat after me.
単語、意味、例文を読みます。講師に続いて音読しましょう。
adulthood /uh-DUHLT-hood/

[noun] – the part of someone's life when they are an adult
People in Japan currently celebrate adulthood at age 18.

allow /uh-LOU/

[verb] – to give permission for someone to do something, or to not prevent something from happening
You're not allowed to park by the gates.

salon /suh-LON/

[noun] – a shop where you can get a particular service, especially connected with beauty or fashion
Bree is the top stylist at the salon.

comfortable /KUHMF-ter-buhl/

[adjective] – comfortable furniture and clothes provide a pleasant feeling and do not give you any physical problems
These shoes are very comfortable. I'll take them.

recently /REE-suhnt-lee/

[adverb] – not long ago, or at a time that started not long ago
My neighbors recently moved to a new house.
Article reading
Please read the whole article. Then, I will check your pronunciation and intonation.
記事を音読しましょう。講師はあなたの発音とイントネーションを確認します。
Many cultures celebrate adulthood. In Japan, this is called Seiji no Hi, also known as the Coming of Age Day. But when does someone become an adult in Japan?
Over time, the age of adulthood in Japan has changed, from 10 to 20 years old. But on April 1, 2022, Japan changed its adult age to 18 years old. Still, anyone under the age of 20 is not allowed to buy cigarettes, enter bars, gamble, or drink alcoholic beverages. Young women wear beautiful and colorful kimonos, often rented furisodes. After that, they visit beauty salons to have their hair and makeup ready. On the other hand, young men are more comfortable wearing a suit and tie or a simple black kimono with a hakama. They then go to a conference room, a school gym, or, most recently, Tokyo Disneyland to finish the formalities. These include speeches, goal statements, awards, and—the most anticipated of all—presents.
The age at which someone must start taking on adult responsibilities differs among cultures. At what age do you think true adulthood begins?
True or False:
Read the sentences and identify if they are true or false based on the article.
文章を読んで、記事に基づいて正誤を答えましょう。
Adulthood in Japan started at 10 years old.
Japan has changed its adult age from 18 to 20.
Anyone who is 18 years old and older can enter bars.
Young women often wear kimonos to celebrate Coming of Age Day.
Adults go to a conference room or a school gym to finish formalities.
Fill in the blanks
Choose the correct word from the table then fill in the blanks.
適切な言葉を選んで空欄を埋めましょう。
| | | | | |
| --- | --- | --- | --- | --- |
| adulthood | allow | salon | comfortable | recently |
Let's go to the _______ to get your hair cut.
Wait, let me change to something more _______.
People in the Philippines legally reach _______ at age 18.
I've just _______ received a letter from my grandparents.
Students are not _______ to use their phones in class.
Listening