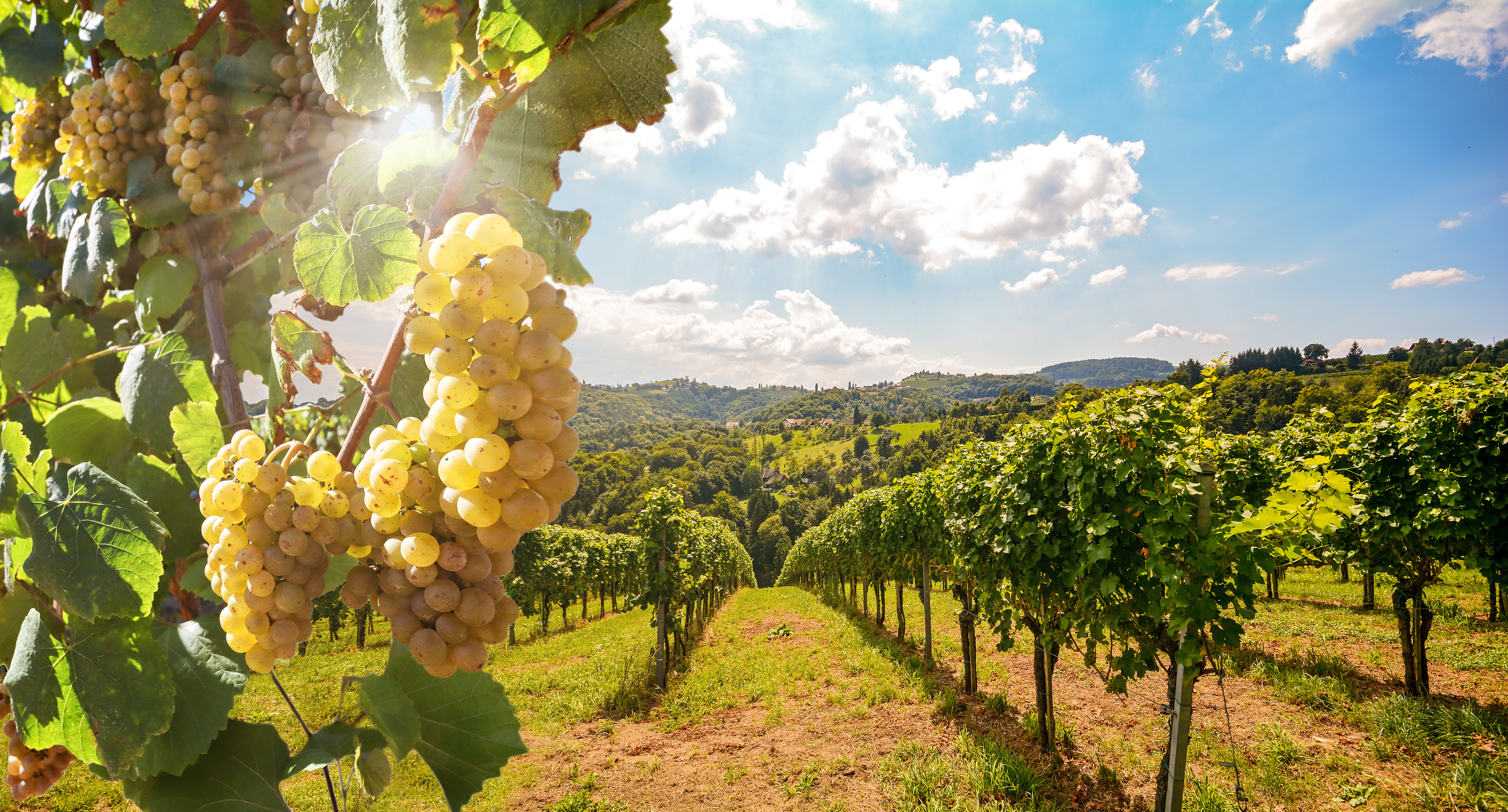 Pre-reading questions
I will read each question. Then, please answer them.
講師がそれぞれの質問を読むので答えましょう。
Do you like wine?
What type of alcoholic drink is popular in your country?
Vocabulary
I will read the words, meanings, and sample sentences. Then, repeat after me.
単語、意味、例文を読みます。講師に続いて音読しましょう。
among /uh-MUNG/

[preposition] – happening or being included as part of a group of people or things
Ice cream and cake are among children's favorite foods.

produce /pruh-DOOS/

[verb] – to make something or bring something into existence
The company produces cars in Germany.

gallon /GAL-uhn/

[noun] – a unit of measurement of volume of liquid equal to 4 quarts or 3.78 liters
How many gallons of wine can one barrel store?

headline /HED-lahyn/

[noun] – the main points of the news that are broadcast on television or radio
The newspaper headline caught the attention of the students.

well-known /WEL-NOHN/

[adjective] – known or recognized by many people
Mr. Ying usually plays the role of a well-known character.
Article reading
Please read the whole article. Then, I will check your pronunciation and intonation.
記事を音読しましょう。講師はあなたの発音とイントネーションを確認します。
Sonoma County and Napa in California have been known as being among the world's top wine-growing regions. But California's popularity might not have existed if it hadn't been for the little-known story of Japanese immigrant Kanaye Nagasawa.
Nagasawa, who was born into a samurai family, was nicknamed the "Wine King of California." He became in charge of one of California's biggest vineyards, which annually produced more than 200,000 gallons of wine from the grapes grown on the Fountaingrove estate. Also known as the "Eden of the West," it made headlines in San Francisco for its drunken celebrations, which caused Thomas Lake Harris to resign. Nagasawa bought the estate after Harris left and quickly became well-known in the state's emerging wine sector.
The legacy of Nagasawa is not widely known. But the best tribute to this remarkable man may be the one written by his family on the plaque at Nagasawa Park, which summarizes his life in the phrase "Samurai Spirit in California."
True or False:
Read the sentences and identify if they are true or false based on the article.
文章を読んで、記事に基づいて正誤を答えましょう。
Kanaye Nagasawa migrated to San Francisco.
Nagasawa was born into a samurai family.
One of California's biggest vineyards produced more than 100,000 gallons of wine.
Nagasawa bought the Fountaingrove estate after Thomas Lake Harris resigned.
Nagasawa's legacy is not well known.
Fill in the blanks
Choose the correct word from the table then fill in the blanks.
適切な言葉を選んで空欄を埋めましょう。
| | | | | |
| --- | --- | --- | --- | --- |
| among | produce | gallon | headline | well-known |
Trees _______ oxygen and absorbs carbon dioxide.
Allen's father is a _______ songwriter.
You're _______ our friends, so you're invited!
I'd like to order five _______ of gin.
The couple's expensive wedding made _______.
Listening