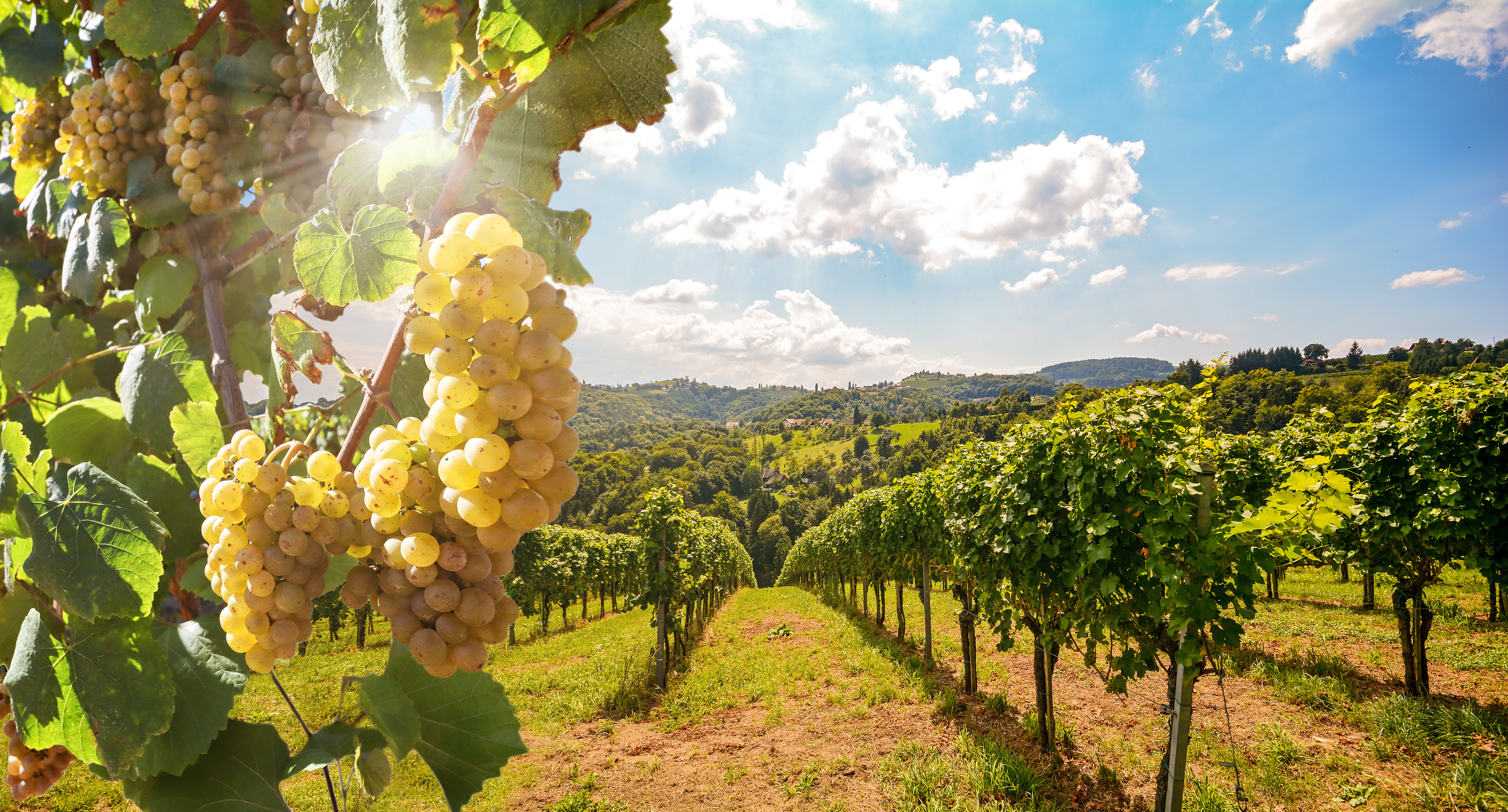 Pre-reading questions
I will read each question. Then, please answer them.
What is the legal drinking age in your country?
Is wine a popular alcoholic beverage in your country? Please tell me more about it.
Vocabulary
I will read the words, meanings, and sample sentences. Then, repeat after me.
county /KOUN-tee/

[noun] – a political division of the UK or Ireland, forming the largest unit of local government, or the largest political division of a state in the US
The county receives up to five million visitors each year.

in charge /in chahrj/

[phrase] – being the person who has control of or is responsible for someone or something
Ms. Sasaki is in charge of this class.

winery /WAHY-nuh-ree/

[noun] – a place where wine is made, especially from grapes that are grown there
An Italian immigrant to San Francisco founded the winery.

permanent /PUR-muh-nuhnt/

[adjective] – lasting for a long time or for ever
Amy is seeking a permanent residence.

aware /uh-WAIR/

[adjective] – knowing that something exists, or having knowledge or experience of a particular thing
Were you aware of the dangers at that time?
Article reading
Please read the whole article. Then, I will check your pronunciation and intonation.
Sonoma County in California, along with neighboring Napa, has long been acknowledged as one of the best wine-growing regions in the world. However, California might not have achieved such fame in wine production if it weren't for the little-known story of a Japanese immigrant by the name of Kanaye Nagasawa.
Nagasawa, who was nicknamed "Wine King of California" at the turn of the 20th century, was born into a samurai family, smuggled out of Shogunate Japan as a child, and joined a religious group. He was in charge of one of California's largest wineries, which produced more than 200,000 gallons of wine each year from the grapes on the 2,000-acre Fountaingrove estate. The vineyard was successful almost immediately, but the commune—which dubbed itself "Eden of the West"—made headlines in San Francisco for its drunken parties that ultimately led to Thomas Lake Harris' resignation. After Harris left, Nagasawa bought the estate and immediately rose to fame in the state's developing wine industry. He also made history as the first Japanese national to establish a permanent residence in the US.
Not many people are aware of Nagasawa's legacy. The greatest and simplest obituary for this exceptional man, however, maybe the one placed by his family on the plaque at Nagasawa Park, which summarizes his life in just four words: "Samurai Spirit in California."
Comprehension questions
I will read each question. Then, please answer them based on the article.
What is known as one of the best wine-growing regions in the world?
Who is called the "Wine King of California"?
How many gallons of wine were produced each year at the Fountaingrove estate?
What was the commune known as?
What led to Thomas Lake Harris' resignation?
Discussion questions
I will read each question. Then, please answer them.
What types of alcohol are most common in your country?
Which type of alcohol do you prefer drinking?
If given the chance, would you visit Fountaingrove? Why or why not?
Is Kanaye Nagasawa well-known in Japan?
What do you think would happen to the winery if Nagasawa had not taken over the business?
Listening