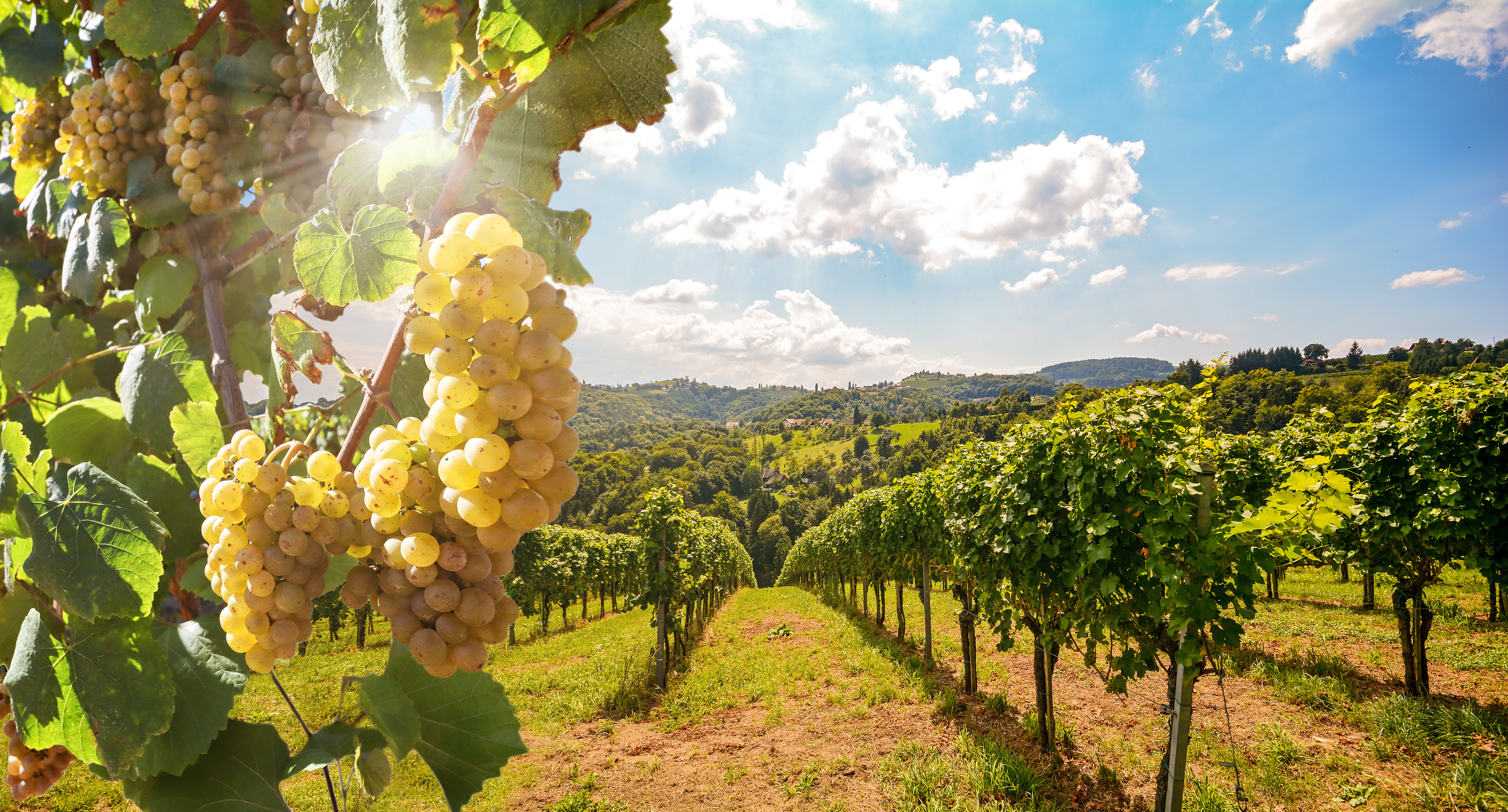 Vocabulary
I will read the words, meanings, and sample sentences. Then, repeat after me.
viticulture /VIT-i-kuhl-cher/

[noun] – the growing of grapes, or the science or study of this
Our skilled crew and Suzuki's background in viticulture guarantee the fine quality of our wine.

utopian /yoo-TOH-pee-uhn/

[adjective] – relating to or aiming for a perfect society in which everyone works well with each other and is happy
He was striving to realize his utopian vision of world peace.

crank out something /krangk out/

[phrasal verb] – to produce something in large amounts, like a machine does
The author cranks out three novels per year.

opulent /OP-yuh-luhnt/

[adjective] – expensive and luxurious
The duke constructed an opulent palace for himself.

epitaph /EP-i-taf/

[noun] – a short piece of writing or a poem about a dead person, especially one written on their gravestone
She composed the ideal epitaph worthy of a poet.
Article reading
Please read the whole article. Then, I will check your pronunciation and intonation.
California's Sonoma County, along with its neighbor Napa, has long been recognized as one of the world's top wine-growing regions. But if it weren't for the little-known tale of a Japanese immigrant by the name of Kanaye Nagasawa, California might never have attained such glory in viticulture.
Nagasawa was born into a samurai family, smuggled out of Shogunate Japan as a child, later joined a utopian cult, and earned the moniker "Wine King of California." At the dawn of the 20th century, Nagasawa was at the height of his power. He was running one of California's biggest wineries, cranking out more than 200,000 gallons of wine annually from the 2,000-acre Fountaingrove estate's vineyards. The "Wine King" hosted Thomas Edison, Henry Ford, John Muir, and other prominent individuals at his opulent Sonoma home and assisted renowned American botanist Luther Burbank in teaching horticulture. He also provided advice to foreign Japanese leaders. The winery quickly achieved success, but the commune, which dubbed itself "Eden of the West," continued to get wilder, earning headlines in San Francisco for its drunken gatherings that ultimately resulted in Thomas Lake Harris' humiliating resignation. After Harris left, Nagasawa acquired ownership of the estate and quickly climbed to prominence in the state's emerging wine sector. He also made history as the first citizen of Japan to settle permanently in the US.
The legacy of Nagasawa is not widely known. But the epitaph put by his family on the plaque at Nagasawa Park, which summarizes his life in just four words: "Samurai Spirit in California," may be the best and simplest for this remarkable man.
Discussion Questions
I will read each question. Then, please answer them.
What types of alcohol are most common in your country?
Which type of alcohol do you prefer drinking?
If given the chance, would you visit Fountaingrove? Why or why not?
Is Kanaye Nagasawa well-known in Japan?
What do you think would happen to the winery if Nagasawa had not taken over the business?
Summarization
Please summarize the whole article using your own words and expressions. You will have one minute to prepare before you answer.
Describe
Please explain the definition of each word listed below based on your understanding. You can provide example sentences if needed.
tale
moniker
host
emerging
summarize
Listening