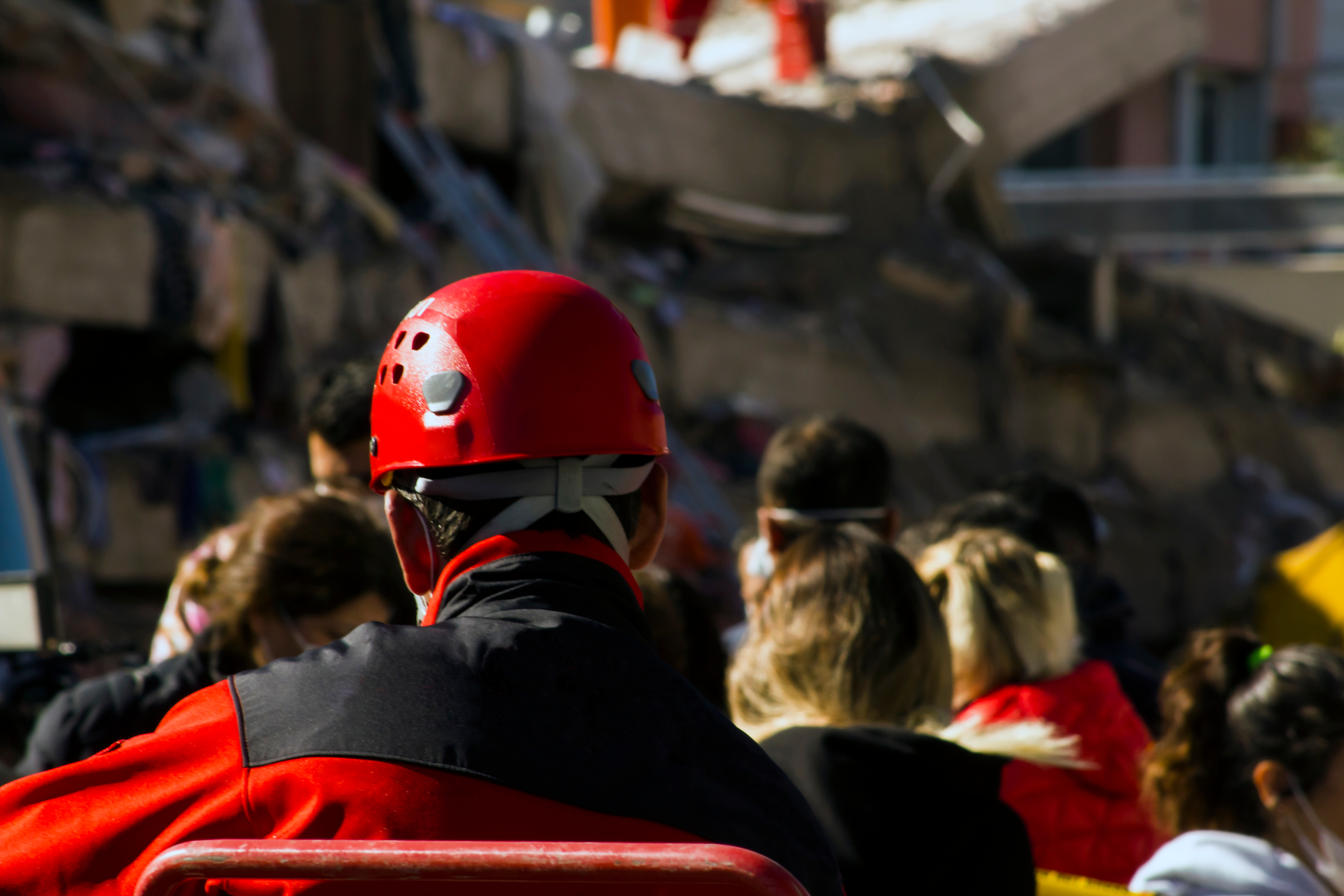 Vocabulary
I will read the words, meanings, and sample sentences. Then, repeat after me.
persistent /per-SIS-tuhnt/

[adjective] – lasting for a long time or difficult to get rid of
His cough stayed persistent and eventually never subsided.

impede /im-PEED/

[verb] – to make it more difficult for something to happen or more difficult for someone to do something
The lack of a torch did not impede him from moving further.

aftershock /AF-ter-shok/

[noun] – a sudden movement of the earth's surface that often follows an earthquake and is less violent than the first main movement
A 5.4 magnitude aftershock shook the region many hours after the first earthquake.

magnitude /MAG-ni-tood/

[nount] – the large size or importance of something
The earthquake had a Richter scale magnitude of 7.1.

rupture /RUHP-cher/

[verb] – to (cause something to) explode, break, or tear
He needed to be transported to the hospital because his appendix had ruptured.
Article reading
Please read the whole article. Then, I will check your pronunciation and intonation.
Cornwall-based disaster relief organization ShelterBox announced it would deploy a team to Turkey to assist those affected by the deadly earthquake.  ShelterBox said that its crew would travel to Turkey later this week as the death toll keeps rising. The organization was evaluating the "wider response effort," according to Sam Hewett, the charity's regional director, to coordinate its own activities. Freezing temperatures and persistent rain are further impeding the global search and rescue operation. "Access and communication are challenging, and that's why responses must be well-coordinated to make sure that the right aid is getting to the right people, in the right place, at the right time," ShelterBox head of emergency response Alice Jefferson said. The non-profit organization claimed that it was coordinating the reaction in Syria with its current partners, where it was already providing aid due to the continuing civil war. It claimed that it could offer a variety of assistance to those in need, including tents, shelter kits, and cash.
Numerous aftershocks, including one that was nearly as strong as the initial tremor, followed the earthquake, which affected southern Turkey and northern Syria. According to the official magnitude scale, it registered as a 7.8, or "major" earthquake. It ruptured along a fault line that was approximately 100 kilometers (62 miles) long, seriously damaging buildings close to the fault. This incident took place early in the morning while individuals were sleeping inside. The level of readiness would be lower than for a place that was more accustomed to dealing with earthquakes because there had not been a large earthquake in this area in more than 200 years or any warning indicators.
Discussion Questions
I will read each question. Then, please answer them.
What do you do to prepare for earthquakes?
How well do you think your house/apartment would resist an earthquake?
If given the chance, what kind of help would you extend to the victims of the earthquake in Turkey and Syria?
Should Turkey's and Syria's governments make significant changes in preparation for strong earthquakes in the future?
How do you think the buildings in Turkey and Syria should be designed to withstand earthquakes?
Summarization
Please summarize the whole article using your own words and expressions. You will have one minute to prepare before you answer.
Describe
Please explain the definition of each word listed below based on your understanding. You can provide example sentences if needed.
relief
deploy
reaction
tremor
indicator
Listening