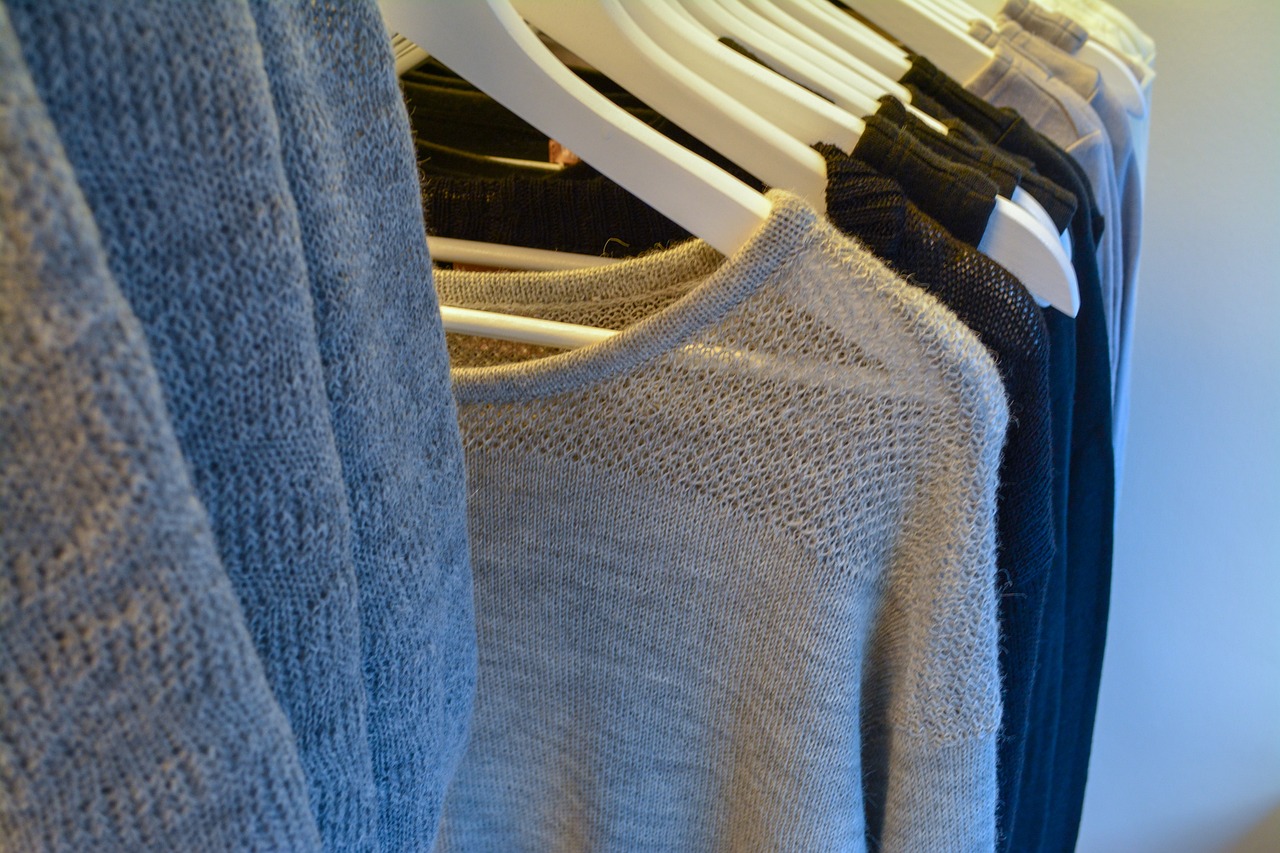 Pre-reading questions:
I will read each question. Then, please answer them.
Do you recycle your clothes? If so, how often do you do it? If not, why not?
How can recycling clothes help the environment?
Vocabulary:
I will read the words, meanings, and sample sentences. Then, repeat after me.
pollute /puh-LOOT/

[verb] – to make an area or substance, usually air, water, or soil, dirty or harmful to people, animals, and plants, especially by adding harmful chemicals
Bicycling doesn't pollute the air.

make a difference /meyk uh DIF-er-uhns/

[idiom] – to improve a situation
Careful planning and preparation make a difference.

task /task/

[noun] – a piece of work to be done, especially one done regularly, unwillingly, or with difficulty
They attempted to finish the task before June.

clothing brand /KLOH-thing brand/

[noun] – an Identification of the Manufacturer principally used in the business of manufacturing, providing, distributing and selling clothes
Zia clothing brand is mainly engaged in gross fabric business inventories.

contribute /kuhn-TRIB-yoot/

[verb] – to give something, especially money, in order to provide or achieve something together with other people
He had very little to contribute to the conversation.
Article reading:
Please read the whole article. Then, I will check your pronunciation and intonation.
The fashion industry is worth a lot of money, but it's also really bad for the environment. It pollutes our water and air and causes a lot of damage. As regular people, it might seem like we can't do anything to help, but we can recycle our clothes to make a difference. This article will show you some easy ways to recycle your clothes.
Recycling clothes doesn't have to be a daunting task. It starts with sorting through your wardrobe and identifying clothes that you no longer wear. Donating these clothes to charity organizations is an excellent way to give them a second life. Alternatively, you can recycle your clothes by sending them to clothing brands that have their own recycling programs. By doing so, you are contributing to the creation of new products while minimizing waste. Another way to recycle your clothes is by upcycling them. This involves transforming old clothes into something new and fashionable. With some creativity and a few basic tools, you can add embellishments, patches, or even dye your clothes to give them a fresh look. 
In conclusion, recycling clothes is a simple and effective way to make a positive impact on our environment. By donating, recycling, and upcycling our clothes, we can minimize waste and contribute to a cleaner, greener future. So, let's all do our part and start recycling our clothes today.
Comprehension questions
I will read each question. Then, please answer them based on the article.
What is the fashion industry doing to the environment?
How can individuals help reduce the negative impact of the fashion industry on the environment?
What are some ways to recycle clothes?
What is upcycling?
How can recycling clothes contribute to a cleaner, greener future?
Discussion questions
I will read each question. Then, please answer them.
Have you ever donated clothes to a charity organization before? If so, how effective do you think this method is at reducing waste? If not, would you donate them? Why or why not?
Have you ever gone through your wardrobe to identify clothes that you no longer wear? What was that experience like?
Do you agree that the fashion industry causes a lot of pollution and hurts the environment?
Should clothing brands have their own recycling programs to encourage consumers to recycle their clothes? Why or why not?
Do you think that buying high-quality clothes that are built to last is a good way to minimize waste? How do you balance this with the desire to keep up with the latest fashion trends?
Listening: