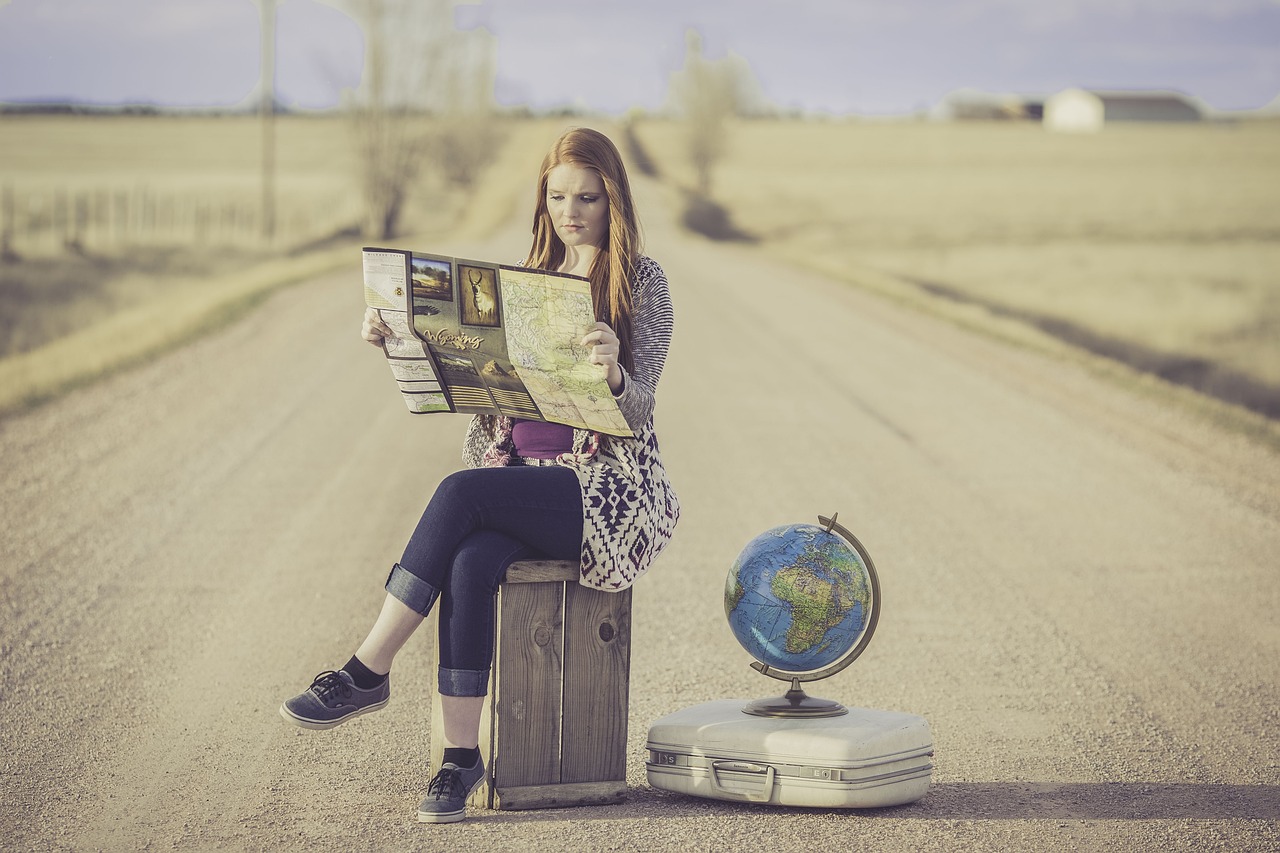 Pre-reading questions:
I will read each question. Then, please answer them.
講師がそれぞれの質問を読むので答えましょう。
Is moving to a new country a difficult process for families?
Do families usually move to countries that are similar to their own in terms of culture and language?
Vocabulary:
I will read the words, meanings, and sample sentences. Then, repeat after me.
単語、意味、例文を読みます。講師に続いて音読しましょう。
decision /dih-SIZH-uhn/

[noun] – a choice that you make about something after thinking about several possibilities
Making a decision can be difficult, but it's important to weigh your options carefully before choosing.

abroad /uh-BRAWD/

[adverb] – in or to a foreign country or countries
My sister is studying abroad in France this semester, and she's having a great time learning about the culture there.

meanwhile /MEEN-hwahyl/

[adverb] – until something expected happens, or while something else is happening
I'm going to be busy with work all day, but meanwhile, you can use my computer to finish your homework.

opportunity /op-er-TOO-ni-tee/

[noun] – an occasion or situation that makes it possible to do something that you want to do or have to do, or the possibility of doing something
Getting good grades in school is important because it can give you more opportunities in life, like getting a good job or going to a great college.

culture /KUHL-cher /

[noun] – the way of life, especially the general customs and beliefs, of a particular group of people at a particular time
Studying different cultures can be fascinating because it helps you understand how people live and what they value.
Article reading:
Please read the whole article. Then, I will check your pronunciation and intonation.
記事を音読しましょう。講師はあなたの発音とイントネーションを確認します。
The thought of moving to a new country can be both exciting and overwhelming. As a family, the decision to uproot your life and start anew in a foreign land can seem like a daunting prospect. However, there are many reasons why families choose to move abroad, including access to better education and healthcare, a more relaxed lifestyle, and new experiences.
If you're considering a move overseas, you might want to consider Denmark, Canada, or Australia. Denmark, known for its egalitarian society, is a great option for families looking for a fair and equal society. Canada, with its breathtaking landscapes and excellent education system, is ideal for parents who want their children to have access to top-notch universities. Meanwhile, Australia's warm climate and stunning beaches offer a relaxed lifestyle that's perfect for families.
By choosing to move to one of these countries, you'll not only be opening up new opportunities for yourself and your family, but you'll also be immersing yourself in a new culture and way of life. Whether you're looking for a fresh start or seeking new adventures, moving abroad can be an exciting journey.
True or False:
Read the sentences and identify if they are true or false based on the article.
文章を読んで、記事に基づいて正誤を答えましょう。
Moving to a new country can be overwhelming.
Families move abroad for various reasons, including access to better healthcare and education.
Denmark, Canada, and Australia are suitable countries for families moving abroad.
Denmark is a good option for families who want a fair and equal society.
Australia has a warm climate and beautiful beaches, which is ideal for families looking for a relaxed lifestyle.
Fill in the blanks:
Choose the correct word from the table then fill in the blanks.
適切な言葉を選んで空欄を埋めましょう。
| | | | | |
| --- | --- | --- | --- | --- |
| decision | abroad | meanwhile | opportunity | culture |
I was nervous to try out for the basketball team, but I decided to take the ______ and ended up making some new friends on the team.
She had to make a quick ______ about what to wear to the party, so she picked out her favorite dress.
The weather outside was terrible, so I decided to stay indoors and read a book. ______, my sister went outside to play in the snow.
I would love to travel ______ someday and see all of the amazing sights and experience different lifestyles.
I went to a festival celebrating Mexican ______ and tried some traditional foods like tacos and listened to mariachi music.
Listening: