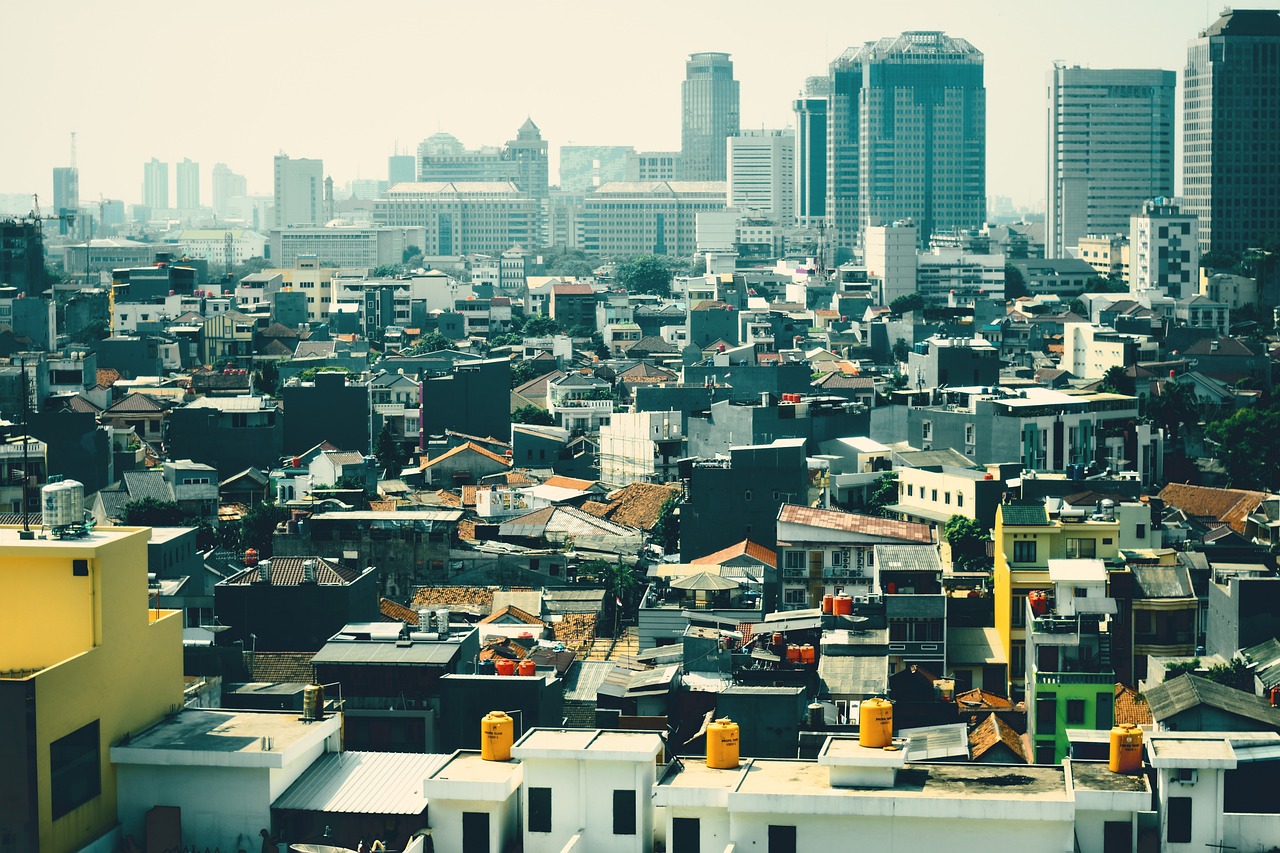 Pre-reading questions:
I will read each question. Then, please answer them.
What is a progressive city?
What are some benefits of living in a progressive city?
Vocabulary:
I will read the words, meanings, and sample sentences. Then, repeat after me.
progressive /pruh-GRES-iv/

[adjective] – developing or happening gradually
In a progressive society, everyone should have equal opportunities regardless of gender, race, or socioeconomic background.

equality /ih-KWOL-i-tee /

[noun] – the right of different groups of people to have a similar social position and receive the same treatment
Equality means treating everyone with the same level of respect and providing them with the same opportunities, regardless of their differences.

dynamic /dahy-NAM-ik/

[adjective] – having a lot of ideas and enthusiasm
A dynamic classroom environment encourages students to participate in class discussions and work collaboratively to solve problems.

community /kuh-MYOO-ni-tee/

[noun] – the people living in one particular area or people who are considered as a unit because of their common interests, social group, or nationality
Volunteering in your local community can be a rewarding experience and can help you develop important skills while making a positive impact on those around you.

set an example /set an ig-ZAM-puhl/

[idiom] – to behave in a way that other people should copy
As a leader, it is important to set an example for others to follow by demonstrating positive behaviors and attitudes.
Article reading:
Please read the whole article. Then, I will check your pronunciation and intonation.
As travelers, we are often drawn to the glitz and glamor of the world's most popular cities. Yet, there is something special about discovering hidden gems that remain unexplored by the wider world.
Yogyakarta, or Jogja as it is affectionately known, is one such city that is waiting to be discovered. Located in Indonesia, Yogyakarta is a city that seamlessly blends history, art, culture, and modernity. It has a vibrant art scene that encompasses batik fabric, puppetry, and street art. Moreover, Yogyakarta is a city with a progressive mindset, where gender equality and sustainability are at the forefront of its community-led initiatives. Yogyakarta's universities and research centers have created a dynamic intellectual community in the city. Academic conferences, seminars, and workshops are regular occurrences, providing visitors with the opportunity to learn more about the city's academic and research scene. Yet, it's not just the city's academic side that draws visitors to Yogyakarta. The street food, markets, and community projects for sustainable development are just some of the many other reasons to visit this hidden gem of a city.
In conclusion, Yogyakarta may not be as well-known as some of Indonesia's other cities, but it is a city that is rich in culture, history, and progressive thinking. With its sustainability initiatives and community-led projects, Yogyakarta is setting an example for cities around the world. 
Comprehension questions
I will read each question. Then, please answer them based on the article.
What is unique about discovering hidden gems in the world's most popular cities?
What is Yogyakarta known for?
What kinds of events are regularly held in Yogyakarta's academic and research communities?
Besides the academic side, what are some other reasons to visit Yogyakarta?
Is Yogyakarta as well-known as some of Indonesia's other cities?
Discussion questions
I will read each question. Then, please answer them.
Have you ever visited a city that is relatively unknown to the wider world? If so, what was your impression of it? If not, what city would it be? Could you tell me something about it?
Have you ever participated in a community project for sustainable development while traveling? If so, how was your experience? If not, would you be interested in doing so in Yogyakarta?
Do you agree that cities should preserve their cultural heritage?
What are your thoughts on Yogyakarta's focus on sustainable tourism and community-led initiatives? Do you think this is important for cities around the world to prioritize?
Yogyakarta has a strong community spirit and promotes eco-friendly transport. How important do you think community involvement is in creating sustainable cities?
Listening: