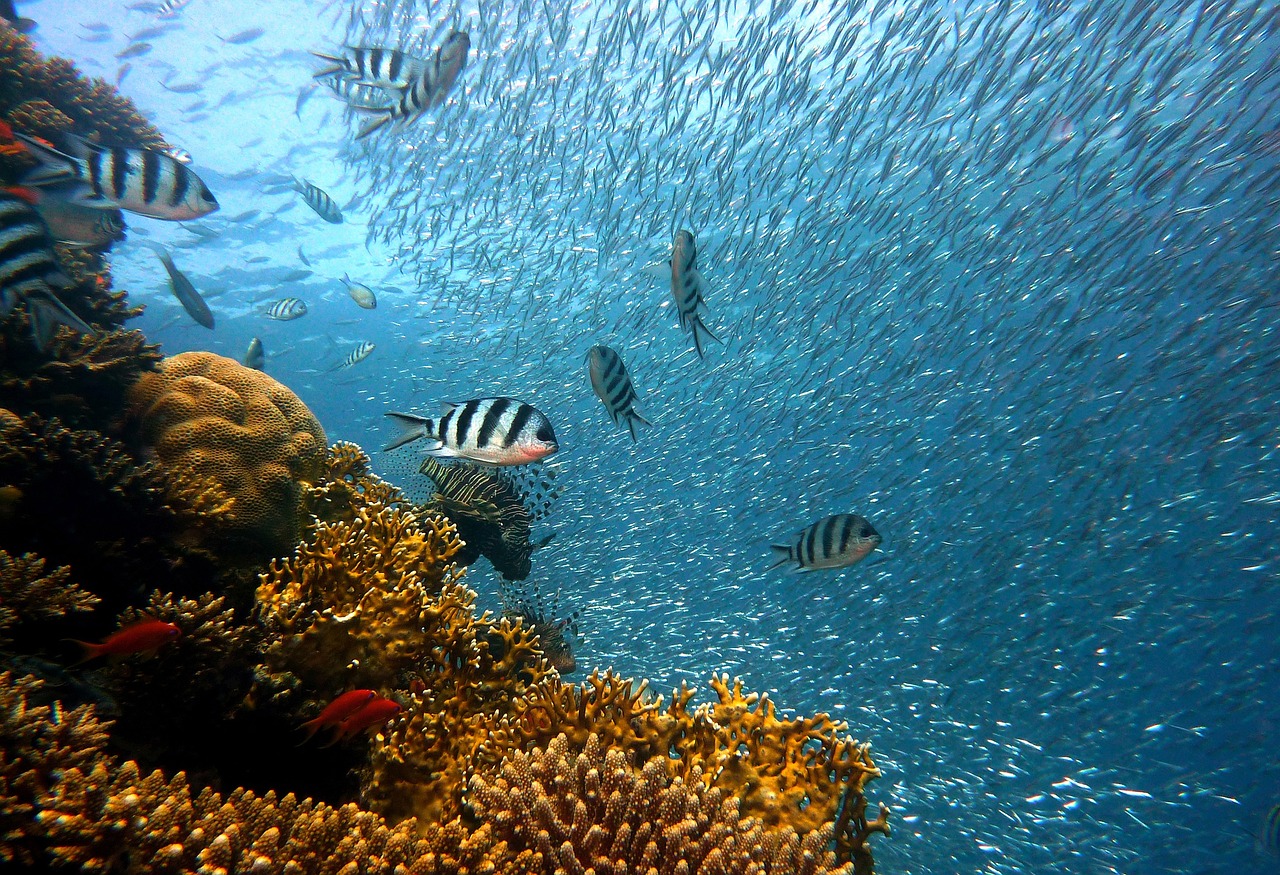 Pre-reading questions:
I will read each question. Then, please answer them.
講師がそれぞれの質問を読むので答えましょう。
Do you know what the High Seas Treaty is all about?
Have you ever visited an ocean or marine environment that you felt was negatively impacted by human activities?
Vocabulary:
I will read the words, meanings, and sample sentences. Then, repeat after me.
単語、意味、例文を読みます。講師に続いて音読しましょう。
creature /KREE-cher/
[noun] – any large or small living thing that can move independently
The forest is home to many different creatures, like birds, squirrels, and rabbits.
scientific /sahy-uhn-TIK-ik/
[adjective] – relating to science
The scientists used a lot of scientific equipment to study chemical reaction in the lab.
fortunately /FAWR-chuh-nit-lee/
[adverb] – happening because of good luck
Fortunately, I found my lost phone in my backpack before I left for school this morning.
damage /DAM-ij /
[noun] – harm or injury
The storm caused a lot of damage to the trees and buildings in our neighborhood.
remind /ri-MAHYND/
[verb] – to make someone think of something they have forgotten or might have forgotten
Can you please set an alarm to remind us to leave for the movie theater at 6 p.m.
Article reading:
Please read the whole article. Then, I will check your pronunciation and intonation.
記事を音読しましょう。講師はあなたの発音とイントネーションを確認します。
The deep sea is an area of the ocean that is very deep and dark, which has made people think that it doesn't have much life. But new research has shown that there are actually a lot of different types of plants and animals living there. These creatures rely on each other in delicate ways, so even small disturbances can cause big problems.
This new understanding has prompted concerns within the scientific community about the impact of deep-sea mining on these fragile environments. Fortunately, the High Seas Treaty has been established to provide a framework for sustainable deep-sea mining. This landmark agreement ensures that the resources of the deep sea are extracted without causing lasting damage to the environment, thus preserving them for future generations.
The High Seas Treaty is an agreement that reminds us to balance using resources with taking care of the environment. It's important because it protects delicate ecosystems in the deep sea and affects the future of deep-sea mining. With this treaty, we can explore the deep sea using technology while also making sure we don't harm the environment that supports it.
True or False:
Read the sentences and identify if they are true or false based on the article.
文章を読んで、記事に基づいて正誤を答えましょう。
The deep sea is an area of the ocean with a lot of life.
Plants and animals in the deep sea rely on each other, so even small disturbances can cause big problems.
Deep-sea mining may harm delicate ecosystems.
The High Seas Treaty does not consider the environmental impact of deep-sea mining.
The High Seas Treaty is not important because it only affects deep-sea mining.
Fill in the blanks:
Choose the correct word from the table then fill in the blanks.
適切な言葉を選んで空欄を埋めましょう。
| | | | | |
| --- | --- | --- | --- | --- |
| creature | scientific | fortunately | damage noun | remind |
My teacher said we needed to use ______ methods to prove our hypothesis in the science project.
I forgot to bring my umbrella, but ______, it didn't rain today, so I stayed dry.
My little sister was scared when she saw a strange ______ crawling across the floor.
I wrote a note on my hand to ______ me to buy milk on my way home from school.
I accidentally knocked over the vase and caused some ______ to the table, but I fixed it with some glue.
Listening: